Covid Omicron variant news summary, 30 January
Worst of Omicron may be behind the United States
Around the country, more than forty states are reporting serious decreases or leveling off in the number of daily cases. This is a positive sign for the US as the country inches closer to reporting nearly 900,000 deaths from covid-19 over the last two years.
Omicron variant creates many challenges for testing infrastructure
This summer as vaccines became more widely available and cases began to drop, many testing centers in the US closed. With the Omicron variant leading to the highest surge in cases seen during the pandemic, the countries testing infrastructure was stuck on the back foot.
While the White House has worked to rebuild testing capacity, many experts are working to identify ways to ensure that the network of testing centers and logistics to maintain supply can be mainatined when cases eventually drop once again.
Joni Mitchell will remove music from Spotify over vaccine misinformation
Canadian singer-songwriter Joni Mitchell has announced that she will remove her music from Spotify (SPOT.N), following the lead of Neil Young in protesting against the popular streaming service giving voice to misinformation about covid-19 vaccines.
Hong Kong govt says commenting on its Covid strategy is not "illegal"
Having discussions and making "general remarks" about Hong Kong's coronavirus strategy is not illegal and does not violate the Chinese territory's national security law, the government said on Sunday, as it grapples to control a rise in cases.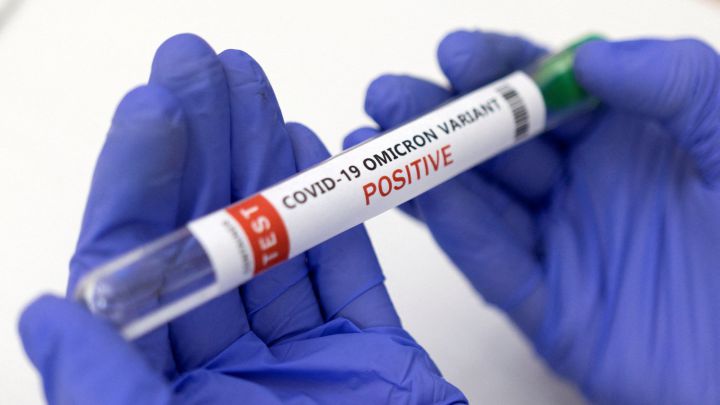 What is the subvariant of Omicron known as the 'stealth' variant?
A new variant within Omicron, named Omicron BA.2, has been detected in over 40 countries. What makes it different from the original Omicron BA.1 strain is that it BA.2 lacks the mutation that makes it as easy to detect with PCR tests, according to the UK Health Security Agency. This makes tracking the infection much more difficult as it may not show up as Omicron on a test.
"BA.2 is detectable by PCR…Depending on the PCR test used it may not look like BA.1. But it will still give a positive result," Cornelius Roemer, a computational biologist at Switzerland's University of Basel, wrote. "[It's] frustrating to see falsehood about non-detectability still around."
While not much is yet known about the variant, there is some cause for hope, as Omicron's lethality is less than that of previous variants.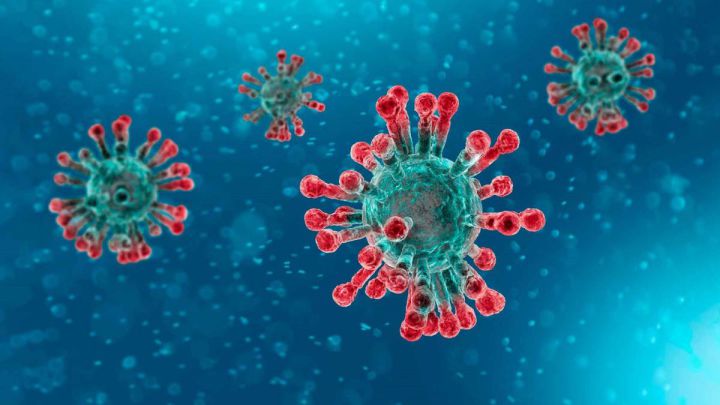 What is 'stealth Omicron' and where have the first cases appeared?
Last month scientists identified what has been described as a 'stealth' version of the Omicron variant, which is difficult to distinguish from other variants using the common PCR tests. Tracing a variant which good at hiding itself has made it a difficult task for experts to understand more about how and where the variant has spread to so far.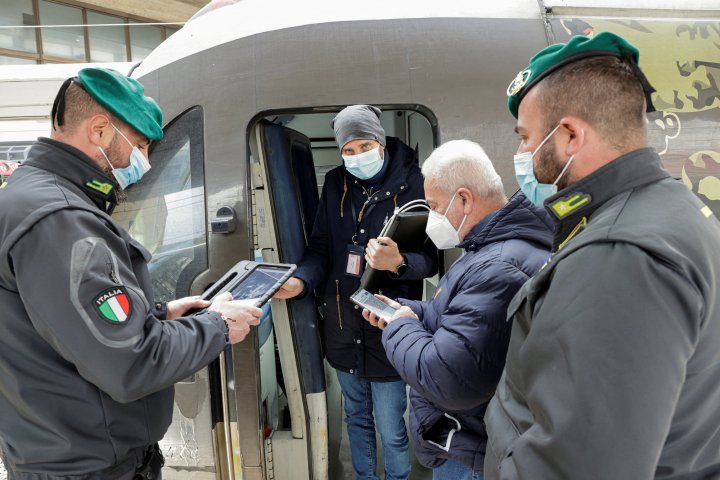 Italy reports 104,065 coronavirus cases on Sunday, 235 deaths
Italy reported 104,065 Covid-19 related cases on Sunday, against 137,147 the day before, the health ministry said, while the number of deaths fell to 235 from 377. Italy has registered 146,149 deaths linked to Covid-19 since its outbreak emerged in February 2020, the second-highest toll in Europe after Britain and the ninth highest in the world. The country has reported 10.9 million cases to date.
Patients in hospital with Covid-19 - not including those in intensive care - stood at 19,617 on Sunday, down from 19,636 a day earlier. There were 95 new admissions to intensive care units, down from 118 on Saturday. The total number of intensive care patients rose to 1,593 from a previous 1,588. Some 818,169 tests for Covid-19 were carried out in the past day, compared with a previous 999,490, the health ministry said.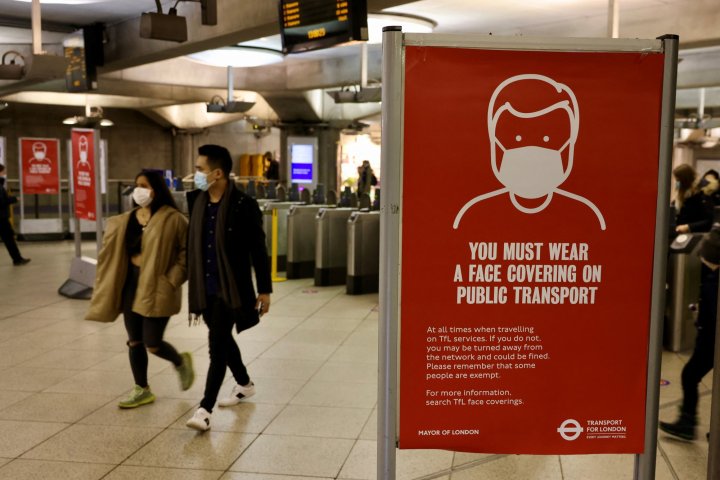 Britain reports 62,399 Covid-19 cases, 85 deaths
Britain reported a further 62,399 new cases of Covid-19 infections on Sunday and 85 more deaths within 28 days of a positive test, government statistics showed. That compared with 72,727 cases and 296 deaths reported on Saturday.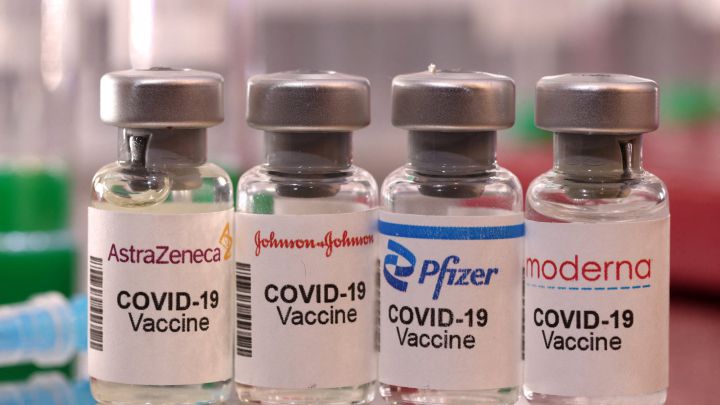 Qatar approves Pfizer vaccine for 5-11-year-olds
Qatar's Ministry of Health has approved the administration of Pfizer's Covid-19 vaccine for children aged five to 11 years. The Middle Eastern country reported 1,538 new cases of Covid-19 infection and four deaths on Saturday with a seven-day average of 2,245 cases.
According to data compiled by Johns Hopkins University, Qatar has registered a total of 337,638 Covid-19 cases and 645 related deaths since the start of the pandemic.
Harry and Meghan voice concern to Spotify about Covid-19 misinformation
Britain's Prince Harry and his wife Meghan have expressed their concern to Spotify about Covid-19 misinformation on its platform and are committed to continuing to work with the company, a spokesperson for their Archewell foundation said on Sunday.
Singer-songwriters Neil Young and Joni Mitchell are removing their music fromSpotify in protest that the popular streaming service has allowed the airing of misinformation about Covid-19 vaccines. Harry and Meghan signed a series of corporate deals, including to produce and host podcasts for Spotify, as part of their efforts to make a living following their split with Britain's royal family announced in 2020.
"Hundreds of millions of people are affected by the serious harms of rampant mis- and disinformation every day. Last April, our co-founders began expressing concerns to our partners at Spotify about the all too real consequences of COVID-19 misinformation on its platform," the spokesperson said. "We have continued to express our concerns to Spotify to ensure changes to its platform are made to help address this public health crisis. We look to Spotify to meet this moment and are committed to continuing our work together as it does."
Spotify has previously said it worked to balance "both safety for listeners and freedom for creators' and had removed more than 20,000 podcast episodes related to Covid-19 in accordance with its 'detailed content policies.'"
Young objected to his music being played on the same platform as Joe Rogan's top-rated postcast 'The Joe Rogan Experience'. Rogan has stirred controversy with his views on the pandemic, government mandates and vaccines to control the spread of the coronavirus. Earlier this month, 270 scientists and medical professionals signed a letter urging Spotify to take action against Rogan, accusing him of spreading falsehoods on the podcast.
Two nurses charged with selling forged covid-19 vaccination cards
The Covid-19 pandemic has produced a ripe situation for people to take advantage of those who don't want to get vaccinated parting them of their money. The internet is rife with false cures and measures to avoid getting infected but in some states you are still required to show proof of vaccination.
That is the case in New York where two nurses have been arrested, accused of selling forged vaccination cards. The service didn't come cheap, $220 for adults and $85 for children. Unfortunately they allegedly provided a vaccination card to an undercover detective without administering the corresponding covid-19 vaccine dose.
Is there a need for vaccine mandates?
Countries including Germany, Greece, Italy, Ecuador, Indonesia and Austria have vaccine or mask mandates in place but how much impact do they have on our freedom? In Austria for example, the government wants to make the vaccine compulsory - those who refuse face fines of up to 3,600 euros every three months while they refuse. In the United States, all federal workers, contractors (temporarily blocked from enforcing nationwide), private sector workers in companies with 100 or more employees (reinstated on Dec. 18) and public-sector workers are expected to be vaccinated. The US Labor Department's Occupational Safety and Health Administration (OSHA) plans to take enforcement actions against private companies that do not comply with the vaccine mandate, with substantial fines of nearly $14,000 per violation.
In the UK, some mandates, including the need to wear a mask in public have now been eased. The Wire takes a look at the current state of play across the board to a complex ethical question.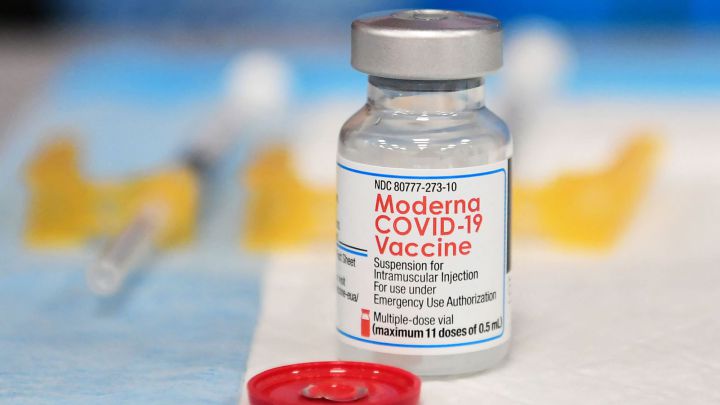 Will there be a specific vaccine for the Omicron variant soon?
Pfizer and BioNTech as well as Moderna have been working on Omicron-specific vaccines which they recently announced have gone into clinical trials. The CEO of Pfizer expects his company to be able to roll out the new vaccine in March, but with infections from Omicron dissipating as fast as they rose will the variant-specific vaccine be of use?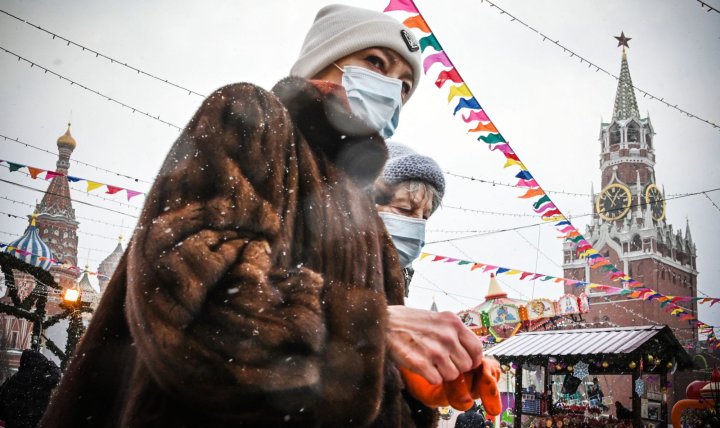 Russia posts new daily record for new Covid-19 cases
Russia reported a record daily number of Covid-19 cases on Sunday as the Omicron variant of coronavirus has spread, authorities said. New daily cases jumped to 121,228, up from 113,122 a day earlier. The government coronavirus task force also reported 617 deaths in the last 24 hours.
Taiwan VP repeats claim that China blocked vaccine access
Taiwan Vice President William Lai used his final day in the United States to repeat an accusation that China blocked the island from obtaining Covid-19 vaccines last year, and to thank a US lawmaker for her role in donating the inoculations.
Last May, Taiwan President Tsai Ing-wen accused China of blocking a deal with Germany's BioNTech SE for Covid-19 vaccines, after Beijing offered the shots to the island via a Chinese company just as Taiwan was dealing with a rise in domestic infections. Beijing has angrily denied trying to stop Taiwan getting vaccines, and also offered Chinese-developed shots which the island rejected, citing safety concerns. China claims Taiwan as its own territory.
Less than two weeks after Tsai's comments, Senator Tammy Duckworth, visiting Taipei with two other US lawmakers, said the United States would donate 750,000 vaccine doses to Taiwan. Speaking to the Illinois Democrat during a stop over in San Francisco while on the way back to Taiwan from Honduras, Lai said he was 'especially grateful to her last year when Taiwan was unable to obtain vaccines due to the China factor', Taiwan's presidential office said.
China's Foreign Ministry did not immediately respond to a request for comment. Taiwan eventually began receiving the BioNTech vaccines, jointly developed with Pfizer Inc, in September.
Good morning and welcome to AS USA's daily live blog for Sunday 30 January 2022, providing the latest news on the spread of the highly infectious Omicron variant of covid-19.
According to the most recent figures published by the US Centers for Disease Control and Prevention (CDC), daily case figures in the United States stand at around 570,000 - down from a high of around 1m - with just over 2,600 new deaths. According to CDC data, the Omicron strain now accounts for 99.9% of all new infections in the US.