Inter 0-2 Liverpool summary: score, goals and highlights, 2021/22 Champions League
Inter 0-2 Liverpool: Champions League as it happened
Inter vs Liverpool: headlines
- Liverpool earn flattering 2-0 first-leg win at the San Siro
- Substitute Firmino headed Reds in front in 74th minute
- Salah doubled Reds' lead eight minutes later
- Calhanoglu hit bar for Inter in first half
- Reminder: no more away-goals rule in UEFA club competitions
Peeep peeep peeeep! It's a smash-and-grab for Liverpool, who take a scarcely-deserved 2-0 advantage back to Anfield thanks to those late goals by Roberto Firmino and Mohamed Salah.
After a pretty even first half, Inter really were much the better side for a decent chunk of that second 45 at the San Siro, but the Italians couldn't make their dominance count.
In fairness to Liverpool, they did regain their footing in the game with about 20 minutes or so to go - but they're nonetheless very fortunate to come away with a scoreline that leaves them well and truly in charge of this last-16 tie.
The Reds hosts Inter in the second leg on 8 March.
Over in Austria, RB Salzburg and Bayern Munich have drawn 1-1 in their last-16 first leg, Kingsley Coman's late strike cancelling out Chikwubuike Adamu's early goal.
Thanks for reading!
Federico Dimarco is on for Inter, Bastoni making way.
Under the new rules, of course, one goal for Inter tonight would get them right back into it: a 1-0 win at Anfield would then take the tie to extra time, where previously Liverpool would have won the tie on away goals.
Three minutes of time added on.
Liverpool make a change, James Milner replacing Thiago.
Inter make three subs, bringing on Matteo Darmian, Roberto Gagliardini and Andrew Ranocchia for De Vrij, Dumfries and Vidal.
Liverpool score again! Salah fires home and the Reds are 2-0 up! It's a scoreline that very much flatters the visitors, let's be clear about that.
After Robertson's left-wing free-kick is cleared, Alexander-Arnold lifts a high ball from the left towards the back post, where Díaz goes up for it. The ball drops to Konaté, who lets it run to Salah on the penalty spot, and the Egyptian fires through a crowd of legs and into the net!
Alexis almost gets Dzeko in for a quickfire equaliser. The Chilean angles a low ball towards the Bosnian's run into the left-hand side of the box, but Van Dijk is there to get his boot in the way.
The ball then falls to Perisic in shooting space some 20 yards out, but he blazes over.
Goal to Liverpool! Firmino heads the corner home! The visitors have been second-best for a decent chunk of the second half, but they lead.
Robertson's corner finds Firmino's run to the near post, where the Brazilian glances a header past Handanovic and into the far corner!
For a moment, it looks like Alexander-Arnold has the opportunity to break into the box when Salah is tackled and the loose ball falls to the right-back. Brozovic is quickly there to sweep up, though, the Croat turning it behind for a corner.
Inter do find Dumfries now, Calhanoglu whipping in a near-post corner that the wing-back gets his head to, but can't turn goalwards.
Vidal lifts an angled ball over the top for Dzeko to chase. He carries the ball towards the Liverpool box and has Dumfries waiting at the back post, but his ball back across the box towards the Dutchman is cut out. Dzeko holds his head in his hands; he knows that was a very promising attack.
Inter replace Lautaro with Alexis Sánchez.
Liverpool have steadied the ship, and are getting their foot on the ball much more now. Robertson thinks he has a chance to drive forward towards the Inter box, but the referee brings play back for a Firmino foul on Calhanoglu just before the left-back picked the ball up.
For the first time since the break, Liverpool enjoy a sustained period of possession inside the Inter half. Díaz looks like a confident young man, and has certainly made an impact thus far. He gets the ball out of his feet 25 yards or so out from goal on the left, but arrows his shot a few yards past Handanovic's far top corner.
Alexander-Arnold slips a neat little ball into Díaz's run into the Inter box, but the Colombian's shot is deflected out for a corner, which comes to nought. Still, some encouragement there for Liverpool, who really haven't offered anything else in attack in the second half.
Dzeko has the ball in the net after being released in behind the Liverpool defence by a long ball down the middle, but the Bosnian is clearly offside and it won't count.
A triple substitution for Liverpool. Given the way they've started the second half, it's no surprise. Luis Díaz, Jordan Henderson and Naby Keita are on for Fabinho, Elliott and Mané.
Back come Inter, and back comes Perisic. The Croat controls, gets the ball out of his feet and thumps a low cross-cum-shot towards the back post, but Konaté slides in to pull off a crucial block.
Calhanoglu whips in an inviting cross from the left, but when Dzeko tries to chest it down and turn, he loses it.
A minute later, Perisic gets to the byline and hooks a ball towards the near post, where Van Dijk heads it behind and aims a verbal volley at his team-mates. Inter are totally on top right now.
The corner finally falls to Bastoni on the edge of the Liverpool box, but he boots his shot well over the bar.
Inter are firmly on top in these first few minutes of the second half. Dzeko drives towards the left-hand byline and fizzes a low ball back across the box, but nobody in a black and blue shirt can get a touch on it.
A moment later, Perisic pulls down Dumfries' crossfield ball and advances into the Liverpool box. He has Lautaro in space at the back stick, but his ball towards the Argentinian is just, just overhit. Lautaro is inches away from getting his head to the cross, and would surely have found the net had he made contact.
Dzeko chests the ball down on the edge of the Liverpool box and scrambles it back to Lautaro before he can be dispossessed. Lautaro tries to find Dumfries' right-wing run into the box with a dinked pass. The ball doesn't find its target, and Perisic is miffed not to get a pass. He was all alone on the left.
Perisic chunters forward on the left, before cutting inside and laying the ball off to Brozovic. He pings a first-time shot towards Alisson's near post, but is a couple of yards off target.
Peeeep! Szymon Marciniak gets the second half up and running at the San Siro.
Firmino on for Liverpool, no half-time changes for Inter.
Liverpool are making a half-time change, and it's Roberto Firmino who's coming on. Diogo Jota makes way for the Brazilian.
Peep peep peeeep! Half time in Milan. An eminently watchable half, that, Calhanoglu coming the closest with that snapshot off the bar. A decent amount of shooting chances for both sides, albeit none were what you would class as gilt-edged.
Two minutes of time added on at the San Siro.
Perisic lifts a ball over the top of the Liverpool defence, and suddenly Dzeko has brought it down and is heading into the box. However, Van Dijk is quickly back to muscle the Bosnian off the ball, disabuse him of any notions he might have had of shooting, and clear. Fine defending from Van Dijk, but Liverpool are lucky Dzeko isn't exactly the quickest.
Calhanoglu whips a beaut of a corner into the Liverpool box, right onto the head of Skriniar. He really should do better, to be honest. His header flashes well wide of Alisson's right-hand post.
Challenged by Konaté and Robertson, Lautaro tumbles to the turf on the edge of the Liverpool box. Nothing doing, says Mr Marciniak.
At the other end, the ball is worked to Jota just inside the Inter box. He tries to wriggle his way into shooting space, but has his effort blocked by De Vrij.
Lautaro does ever so well to not only keep the ball in on the right-hand touchline, but release Dumfries in behind Robertson and into space to advance towards the Liverpool byline. The Dutchman has Dzeko in acres of space at the top of the box, but Konaté is perfectly placed to cut out his low ball towards the striker. Had it found Dzeko, he was in on Alisson.
Elliott is released into the Inter box, and almost finds Salah with a dinked ball towards the penalty spot. Calhanoglu it is who gets back to hook the ball away from Salah as the Egyptian prepares to pull the trigger.
Alexander-Arnold then lets fly from 25 yards, but his shot is rising into the San Siro stands from the moment it leaves his foot.
Vidal is deemed to have bundled Salah over about 30 yards or so out from the Inter goal; he's less than impressed with the decision.
Alexander-Arnold lines up the free-kick, which is a couple of yards to the left of Handanovic's goal - and isn't far away from finding the top corner! He gets plenty of power and whip on it, but it flies a foot or so wide of the post.
Salzburg ahead against Bayern
RB Salzburg have taken a surprise lead in their last-16 first leg against Bayern, by the way. Chikwubuike Adamu with the goal.
At one end, Calhanoglu tries to catch Alisson out straight from a corner, but doesn't get enough bend on the ball and it drifts out.
At the other end, Konaté flicks on a left-wing corner to Mané, who again goes for the acrobatic finish at the far post. He gets a decent enough connection on it, but the ball flies into Handanovic's side-netting.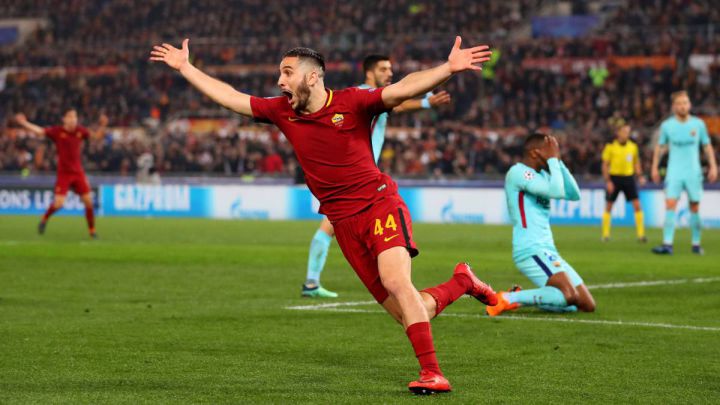 Inter hit the woodowork! Having just given Liverpool a very good chance to take the lead, the hosts are oh, so close to scoring. Perisic bustles up the left wing and slips a low ball to Calhanoglu at the near post. The Turk takes one touch before lashing it at Alisson's goal from a tight angle - but it bounces back off the bar, and away!
There's a good headed chance for Mané, but he can't find the target! Robertson whips a left-wing free-kick over to the far post, where Mané connects with a very firm header, but directs it a good yard over the bar.
Elliott Liverpool's youngest UCL starter
Harvey Elliott has become Liverpool's youngest ever starter in the European Cup/Champions League, Opta note. He overtakes team-mate Trent Alexander-Arnold.
Thiago shoots over! Alexander-Arnold delivers a corner to the near post, where Mané and Fabinho both have chances to get an attempt in - the former winding up for an acrobatic effort - but can't. It's finally worked to Thiago on the edge of the Inter box, where he produces a jumping volley that loops over Handanovic's bar.
There's the first shot of the night. It's Lautaro Martínez - a man who hasn't scored for just shy of two months - who takes it. Dumfries does well to win the ball back at the top of the Liverpool box, before the ball falls to Lautaro's feet. He quickly pings one towards Alisson's bottom left-hand corner, but it's a yard or two wide.
Inter get the home fans out of their seats for the first time - or, at least, halfway out of their seats - when it's fed to Edin Dzeko in a potential shooting position 25 yards or so out. The Bosnian dallies a second too long, though, and is dispossessed.
At the other end, Mohamed Salah cuts in from the right, and scuttles across the top of the Inter box. His attempts to work a yard of space are stymied by a wall of blue and black shirts, though, and Handanovic isn't called into action.
Sadio Mané peels off to the right-hand side of the box and lifts a ball into the danger area, but Diogo Jota is penalised for a foul on Denzel Dumfries and Inter can clear.
Peeeep! Polish referee Szymon Marciniak gets us underway at the San Siro.
Liverpool "cheated" in San Siro in 64/56 defeat
Liverpool were left feeling "cheated" by that defeat to Inter in 1964/65, their late captain, Tommy Smith, wrote in 2007.
Having won the first leg 3-1 at Anfield, Bill Shankly's men were denied a place in the final when goals by Mario Corso, Joaquín Peiró and Giacinto Facchetti gave Inter a 3-0 victory in a return leg that witnessed an infamous refereeing display by Spaniard José María Ortiz.
"What happened in that second leg of the European Cup semi final in the San Siro left me feeling cheated – and I still feel cheated, even today […]," Smith said in a column in the Liverpool Echo.
"Milan 'scored' from an indirect free kick, which was allowed to stand, goalkeeper Tommy Lawrence had the ball kicked out of his hands for their second, and then we scored a legitimately good goal, only for it to be ruled offside. Then they scored a third to seal it.
"But the Italians didn't win it – the referee won it for them – and the only surprise was that they didn't carry him off shoulder high at the end."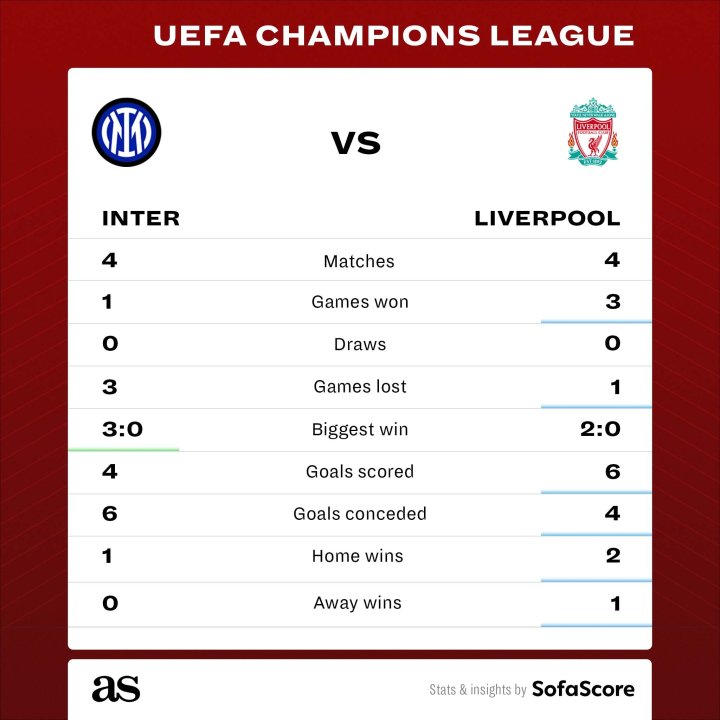 Inter vs Liverpool: H2H history
This will be Inter and Liverpool's fifth meeting in the European Cup/Champions League, all of which have so far come in knockout ties.
In the semi-finals of the 1964/65 European Cup - Liverpool's first ever season in the tournament - the Reds went down 4-3 on aggregate to the Italians, after a rather controversial 3-0 defeat in the second leg in Milan (more on that in a mo).
Just over 40 years later, Liverpool got their revenge, beating Inter home and away to earn a 3-0 aggregate victory in the 2007/08 round of 16. Fernando Torres spanked in an absolute beaut in the return at the San Siro.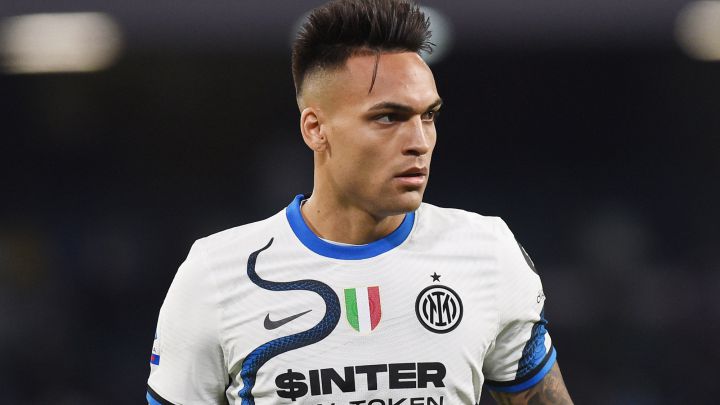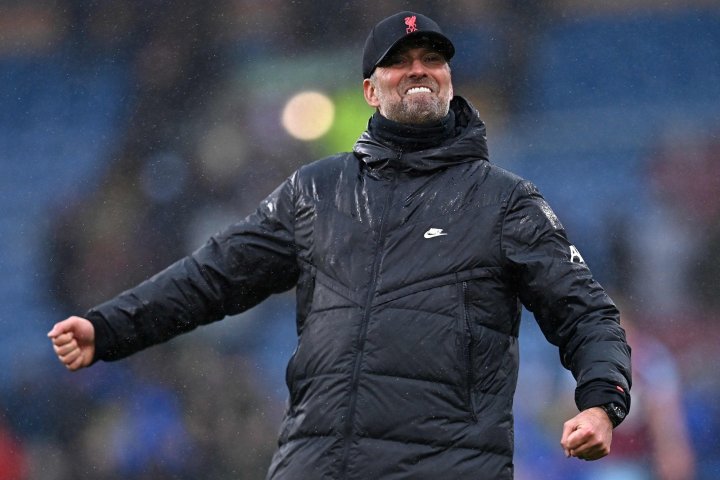 What the coaches said: Jürgen Klopp, Liverpool
Inter a "top, top, top-class team":
"Inter is an absolute top, top, top-class team. Top-class players, top-class manager, were champions last year. With all respect to the other teams, I think it's probably the best team this year again in Italy, you can see it in the table at the moment. They look really rock-solid, they have creativity on the pitch, they are very well organised, very well drilled in everything they do. And the individual quality is big. So that's Champions League, no doubt about that. That is a top-class team and we need to show a top-class performance to even have a chance. But why shouldn't we try?"
(Quote via Liverpool FC; photo: Paul ELLIS / AFP)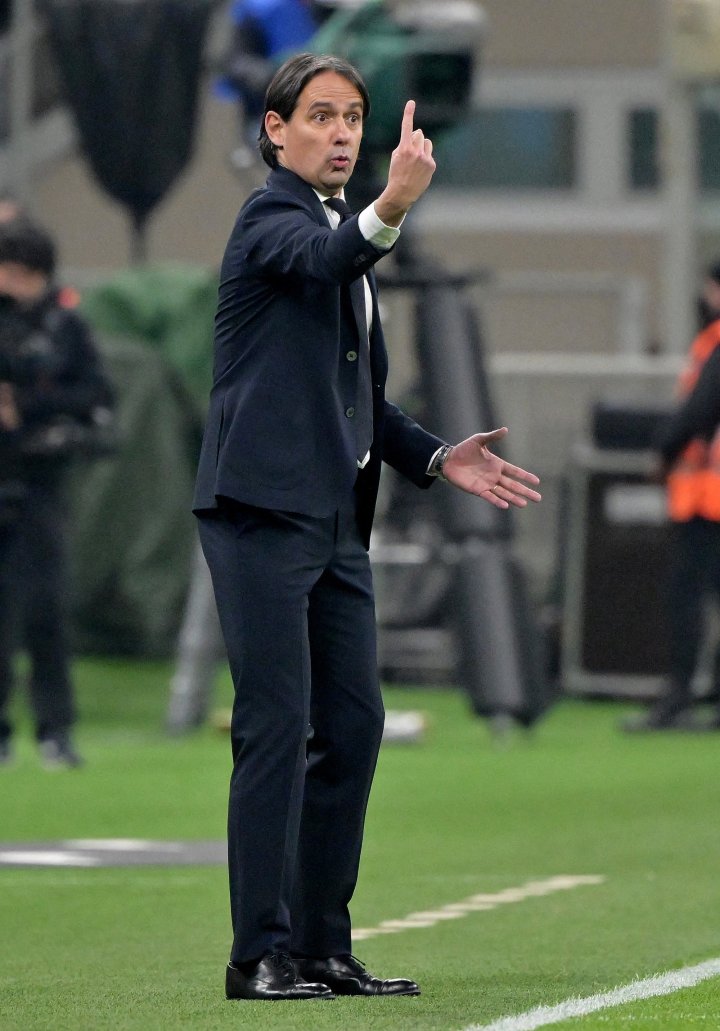 What the coaches said: Simone Inzaghi, Inter
Inter the underdogs:
"Liverpool are the favourites on paper, but matches are there to be played. We have to take to the pitch to play our game. I want the players to play with a clear head. Determination will make the difference and the lads have plenty of that. They've shown as much in every game this year."
Strength of Premier League teams:
"English clubs are excellent. Liverpool are certainly one of the best sides in Europe, but I'm pleased because this club and our fans deserve to play in these sorts of games. It'll be very tough, but we'll go for it with everything we've got."
(Quotes via Inter; photo: REUTERS/Alberto Lingria)
Bastoni, Vidal start for Inter; Liverpool's Elliott in for first UCL appearance
Inter make two changes to the team that drew 1-1 with Napoli on Sunday, Alessandro Bastoni and Arturo Vidal starting for the hosts in place of Federico Dimarco and Nicolo Barella.
Barella is suspended for both legs of the Liverpool tie after being sent off against Real Madrid in Inter's final group-stage game.
Meanwhile, there are four changes to the Liverpool side that beat Burnley 1-0 on Saturday, and the headline news is that 18-year-old Harvey Elliott is in for his first ever Champions League appearance.
Elliott, Ibrahima Konaté, Thiago Alcántara, and Diogo Jota all come into the visitors' XI, with Joel Matip, Naby Keita, Jordan Henderson and Roberto Firmino making way.
Liverpool team news
Starting line-up: Alisson, Alexander-Arnold, Konaté, Van Dijk, Robertson, Elliott, Fabinho, Thiago, Salah, Jota, Mané
Inter team news
Starting line-up: Handanovic, Skriniar, De Vrij, Bastoni, Dumfries, Vidal, Brozovic, Calhanoglu, Perisic, Dzeko, Lautaro
Inter vs Liverpool: preamble
Good morning/afternoon/evening, wherever you are on the planet, and welcome to our live coverage of an exceedingly appetising Champions League clash at San Siro, as Inter host Liverpool in the first leg of the round of 16.
For Italian title holders Inter, it's a first Champions League knockout tie in a decade, against a Liverpool side that the Nerazzuri's head coach, Simone Inzaghi, has conceded "were top of the list of teams I would have preferred to avoid".
While Liverpool come into today's first leg on a run of six wins in a row in all competitions, Inter have stumbled somewhat of late, relinquishing top spot in Serie A after dropping points in three of their last four league games.
That run has included defeat to city rivals AC Milan, who now lead the way in Italy (albeit Inter do have a game in hand).
Anyway, the teams are in, so let's take a look at them.