LALIGA
Barcelona's Masip refuses to rule out Messi or Haaland
Barcelona are on a high after the 4-0 drubbing of Real Madrid in El Clasico, and they intend to be even stronger for next season.
Barcelona are determined to keep Erling Haaland out of Real Madrid's clutches and view a deal for the Borussia Dortmund striker as "difficult, but not impossible".
Signs are pointing to Haaland leaving Borussia Dortmund at the end of the season, with Barcelona, Madrid and Manchester City all thought to be keen to sign the Norwegian striker.
There is the worrying potential scenario for Barcelona of Madrid signing Kylian Mbappe as well as Haaland, to reinforce attacking options that already include Karim Benzema and Vinicius Junior.

It might be beyond Madrid's means to attract both in-demand frontman to the Santiago Bernabeu, given the financial implications of such deals, and Barcelona are having to work out what they themselves can afford to spend.
Financial struggles at Camp Nou have seen the club have to tread carefully in the transfer market, although they have enabled head coach Xavi to strengthen with the likes of Ferran Torres, Pierre-Emerick Aubameyang and Adama Traore.
Speaking on Cadena Ser radio, Barcelona president Joan Laporta's advisor, Enric Masip, also said it was not beyond the realm of possibility that Lionel Messi could return to the club in a playing capacity. Record-breaking captain Messi was forced out last summer, when Barcelona realised they could not afford to register him.
Masip said of potential transfer movement: "The signing of Haaland is difficult, but not impossible. Many circumstances have to be met to be able to sign him. The club, despite the economic situation, are looking for formulas to continue making signings.
"I refer to the words that the president said: the club is in a position to be able to sign, but obviously, there have to be movements. For someone to come, someone has to leave.
"That is in the hands of the technical secretariat and then later there is the economic part. Speaking of Haaland, he is a player who has enormous quality and is a true '9'. At a football level, he is a player who would always be interesting in any big team."
Masip added, according to Mundo Deportivo: "I would prefer that Mbappe and Haaland don't get together in Madrid."
Since the day of Haaland's Dortmund debut on January 18, 2020, the Leeds-born forward has managed 80 goals in 82 club games across all competitions, putting him second among players from Europe's top five leagues (Premier League, Bundesliga, Ligue 1, LaLiga, Serie A).
Only Robert Lewandowski (118 goals in 99 games for Bayern Munich) has managed more, with Haaland three ahead of Mbappe and five clear of Cristiano Ronaldo.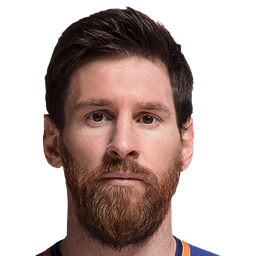 Messi sits eighth on that list with 60 goals in 97 matches, while he also sits third for assists in the same period (38 – beaten only by Bruno Fernandes' 39 and Thomas Muller's 51) and has hit the woodwork more than anyone (27 times).
Messi back at Camp Nou?
Regarding a possible return for Messi, Masip said: "Nothing is impossible, but there have been no winks as such from the club."
Messi is enduring a tough first season at Paris Saint-Germain and has scored just two Ligue 1 goals for the French league leaders. The Argentinian hit a record 672 goals for Barcelona.
He signed a two-year deal with PSG in August 2021, with an option for a third year.
Haaland appears a likelier acquisition for Barcelona than Messi, although the club's tune appears to change regularly when it comes to talk of the prolific Dortmund frontman.
Laporta earlier this month seemed to dampen expectation of such a deal, given the hefty cost involved.
"Even if we had the best economic situation, there are operations we would not do," Laporta told Esport3.