It's Paris Saint-Germain's ninth Ligue 1 title in the past 11 years, but the true target, winning the Champions League, feels further away than ever.
Paris, the city of love, of revolutions, the place that most embodies the spirit of modernity, has never boasted a team capable of going toe-to-toe with the biggest clubs of European football. The city's leading club, Paris Saint Germain, has seen numerous owners and entrepreneurs in charge, attempting to make the outfit competitive outside France. Since Qatar acquired the club over a decade ago it has constantly been in limelight, but not precisely for the European trophies it's won. This year, once again, PSG has won the Ligue 1 title, but that feels like a tiny triumph right now. It may be the club's ninth title in the last eleven years, yet the genuine goal, winning the Champions League, feels like a challenge that is further away than ever.
Two Ligue 1 titles, eight French Cups and a single European Cup Winners' Cup was all PSG had in the trophy room until 2011, the year Qatar arrived on the scene. November 23, 2010: Sarkozy had lunch in Paris with members of the government of Qatar, Michel Platini and a minority investor in PSG. That meeting set the course for the sale of the Parisian team to the Gulf state. But that wasn't all. Nine days later Qatar was named as the hosts of the World Cup 2022, leading to numerous suspicions and criticisms from around the world of football.
Nine days later Qatar was named hosts of the 2022 World Cup
Qatar, using an investment fund called "Qatar Sports Investments", not only sought the acquisition of the club, but also focused on promoting BeIN Sports, its sports channel then fighting to control sports broadcasting in the Gulf, and which would end up with the almost all rights for sports broadcasts in France, taking over from Canal+ in most sports, thanks to an agreement with Sarkozy, a fervent PSG supporter.
On May 31, 2011, Colonial Capital made public the sale of 70% of its shares to Qatar Sports Investments, amounting to a deal worth 40 million euros. The Gulf nation went on to attain full ownership after shelling out an additional 30 million euros a few months later, thereby heralding a new era for Parisian soccer. PSG, under its new leadership, aimed to bring a novel dynamic to the French capital, with the primary objective of securing the city's first-ever Champions League title. Club legend and former French Cup-winning coach Antoine Kombouaré was retained, and Leonardo was brought in as the Qatari's inaugural sports director. Nasser Al Khelaïfi, a relative newcomer, was appointed as the primary manager and soon after was promoted to the role of president.
The transformation of PSG was swift and complete. The club went from relative obscurity to the front pages almost overnight. The new owners' wallets were wide open, ready for incredible levels of investment... and yet a decade on the club has failed to land the Champions League, the one, true prize so desired. The ambitious project, which initially seemed destined for European dominance, has been stymied by internal discord, with clashes between powerful egos one of the main problems.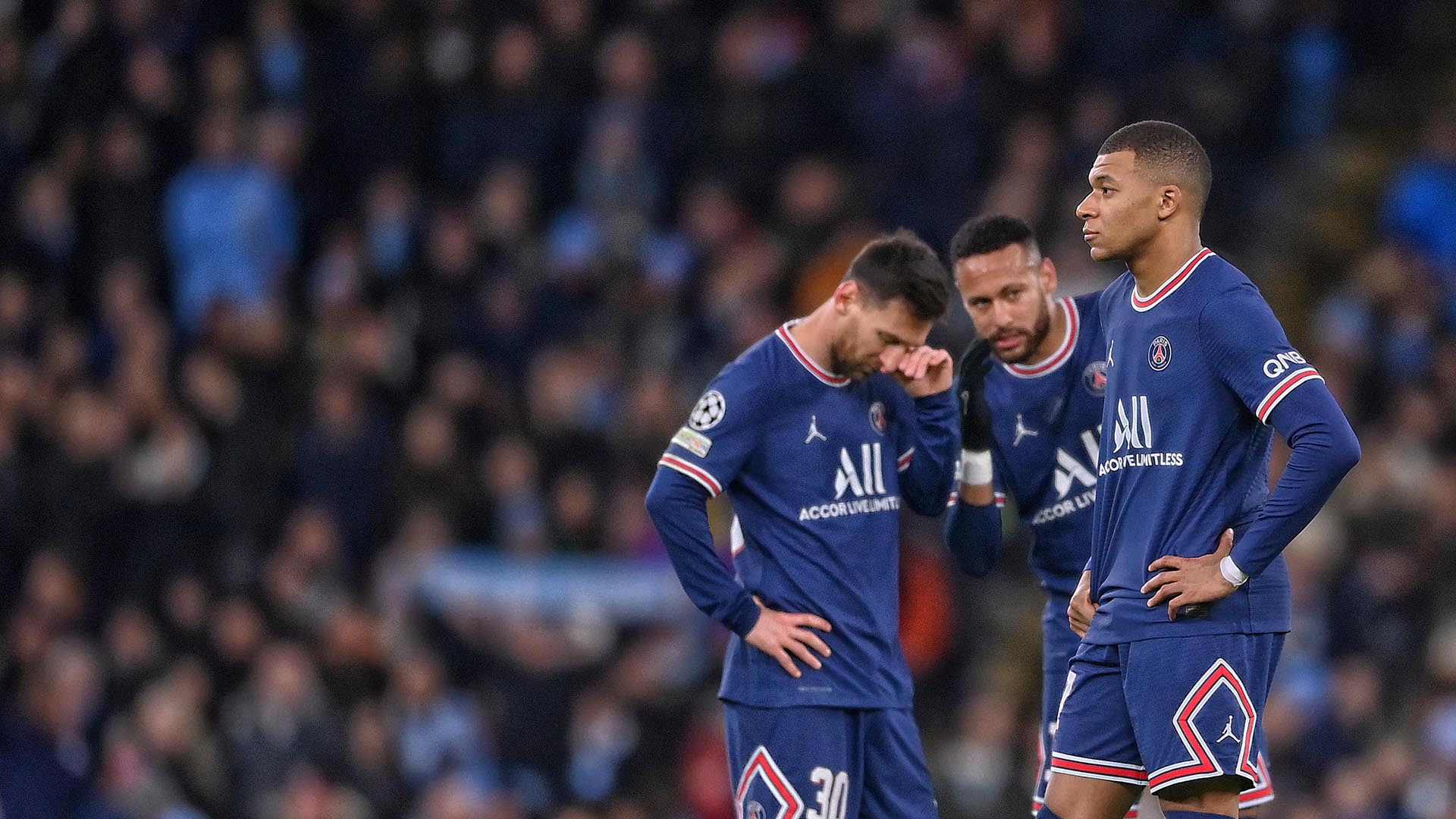 Since 2011, the year that marked the official transition of ownership to Qatar Sports Investments, the new owners believed that the shortest path to victory was to upend the market with their chequebook. The Emirate's investment fund has disbursed over 1.5 billion euros to attract major stars through an inexhaustible supply of funds.

The first major move occurred in 2012. A year after losing the Ligue 1 title to Montpellier, Leonardo decided to dismiss Kombouaré in order to hire Ancelotti. PSG then brought in Zlatan Ibrahimovic, Marco Verratti, and Thiago Silva - three footballers crucial to the growth of the Parisian team. And don't forget the first major signing: Javier Pastore, Qatar's first major expenditure, signed for 42 million from Palermo.
Qatar's Parisian project reached its peak in 2021 with the signing of Leo Messi.
Player presentations at the Eiffel Tower, press conferences in luxury hotels... pure business - PSG took Ligue 1 to another dimension. The French championship, weakened by the talent drain and its low competitive level, became the epicenter of Europe by bringing in a number of the world's best footballers. "Nobody knew about Ligue before my arrival," Ibrahimovic boasted after his grand presentation at Trocadero, with the Eiffel Tower in the background.
Later came Marquinhos, Thiago Motta, Cavani - the club's top scorer in history before the emergence of Mbappé - and David Beckham, signed as a marketing strategy in 2013 and whose retirement, fittingly, occurred at a full Parc des Princes at the end of the season. Qatar's cash based project reached its peak in 2021, with the signing of Leo Messi. Earlier, in 2017, the club shelled out over 300 million for Neymar and Mbappé. Stars, glamour, demonstrating to the world what one can do with money became Qatar's adopted slogan… Yet, it has all been insufficient to win the Champions League."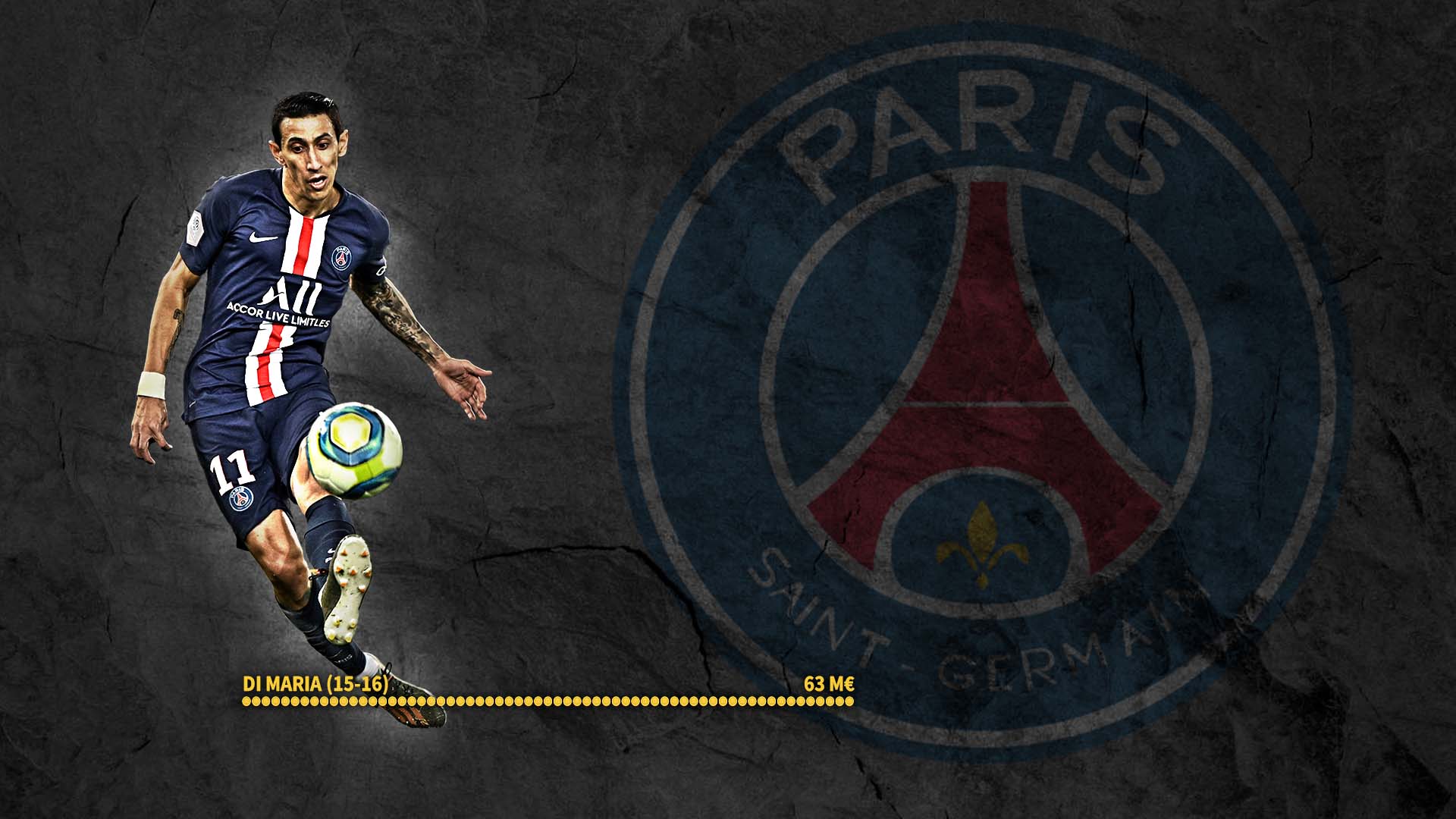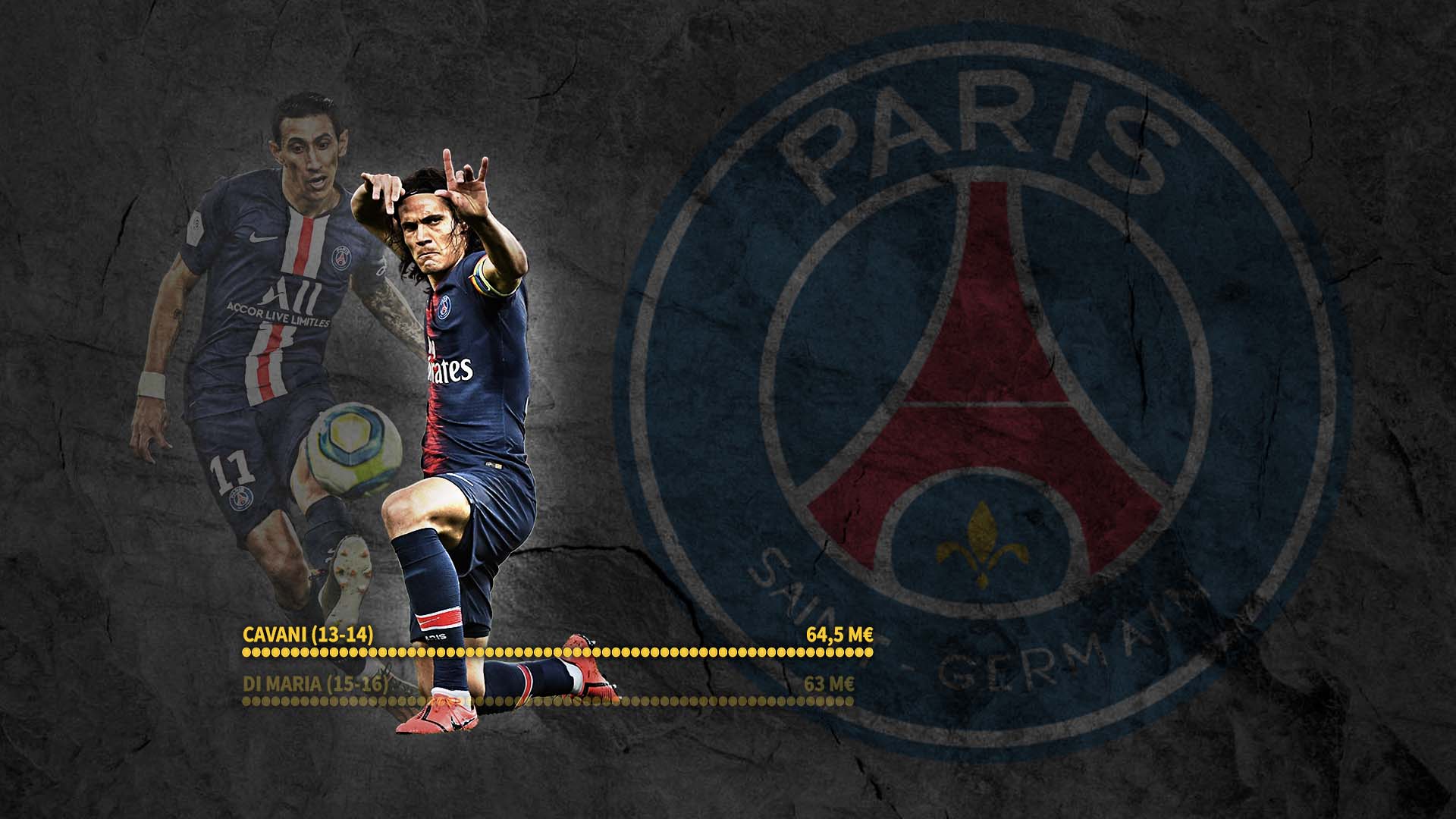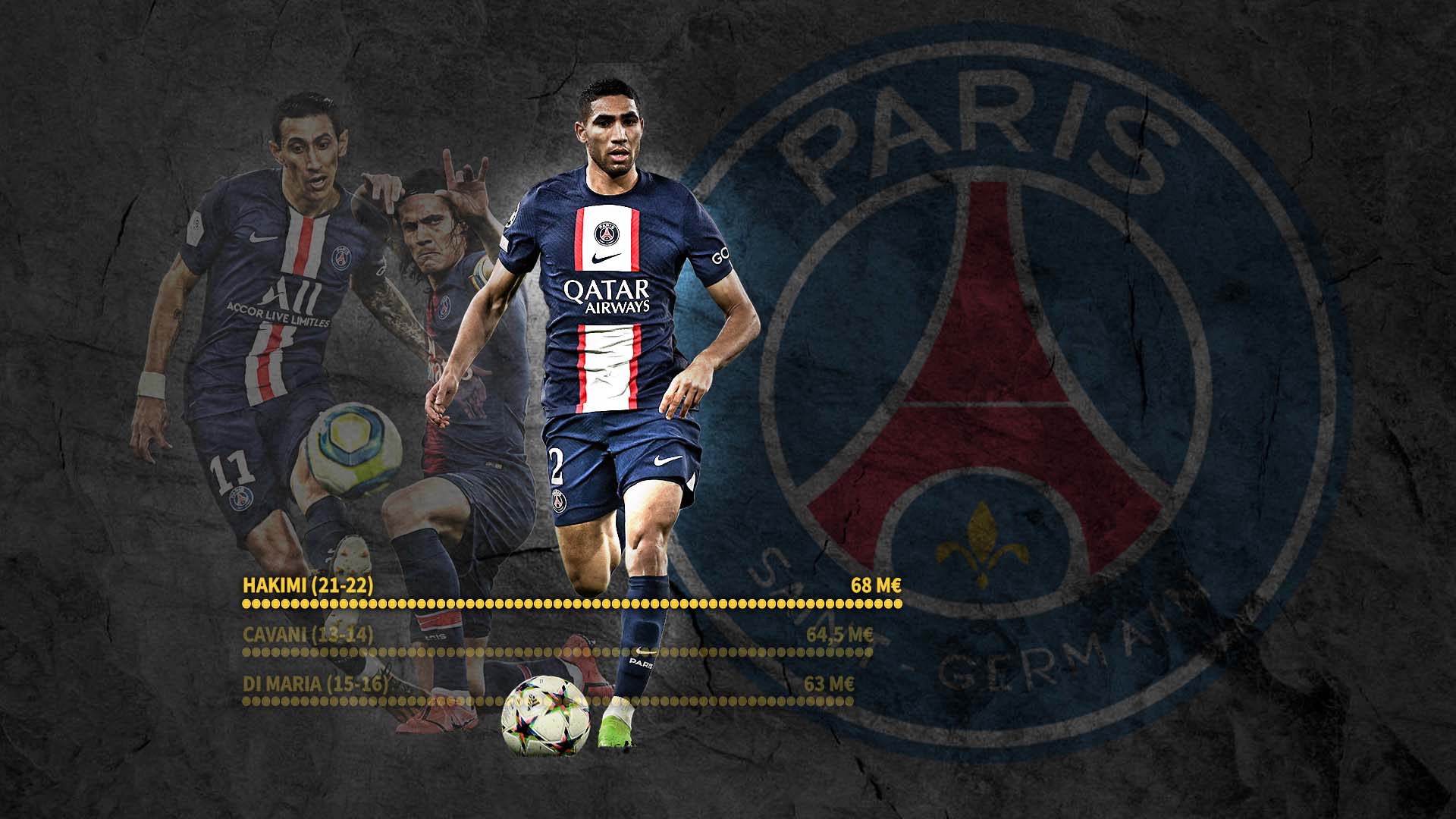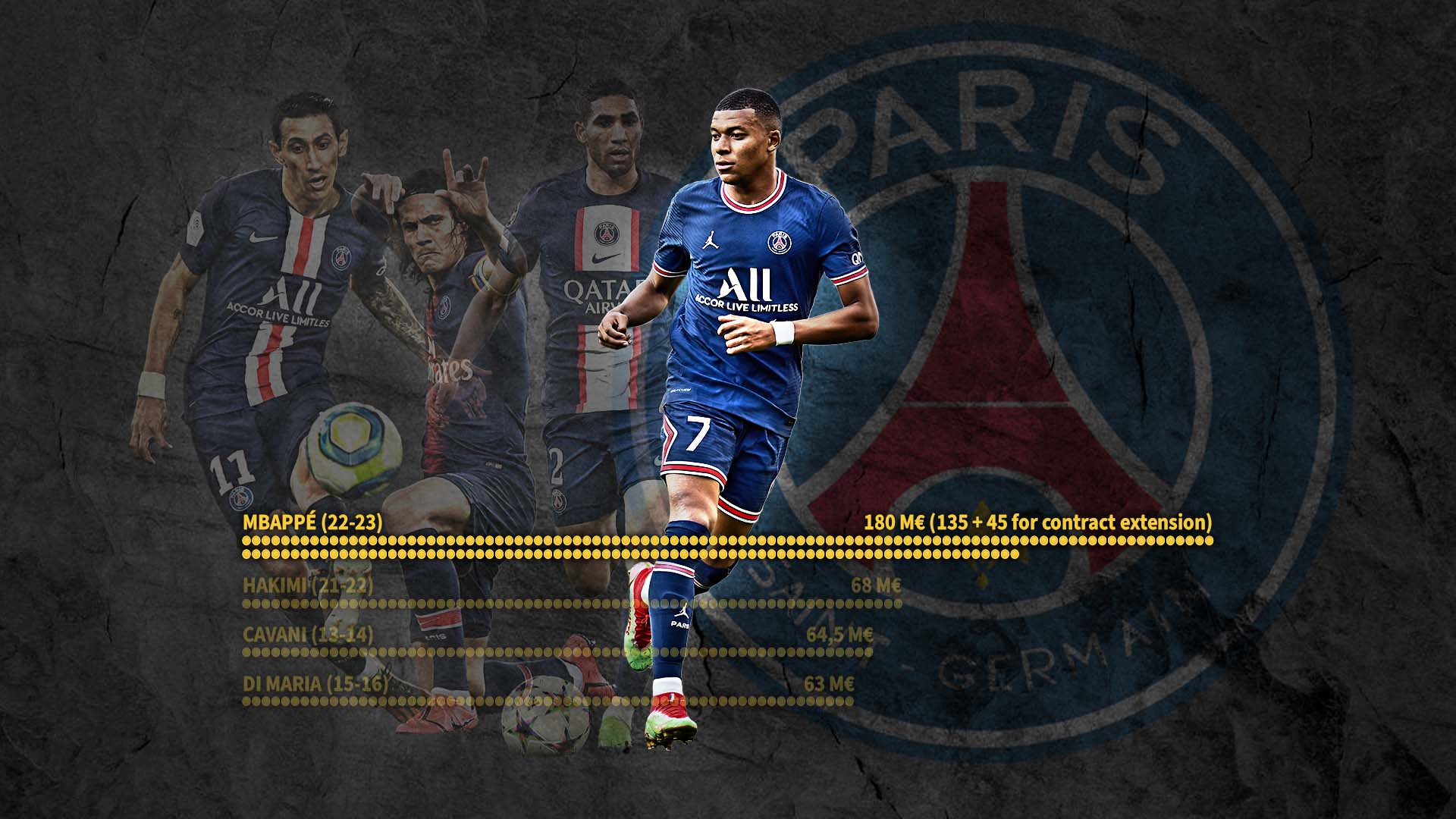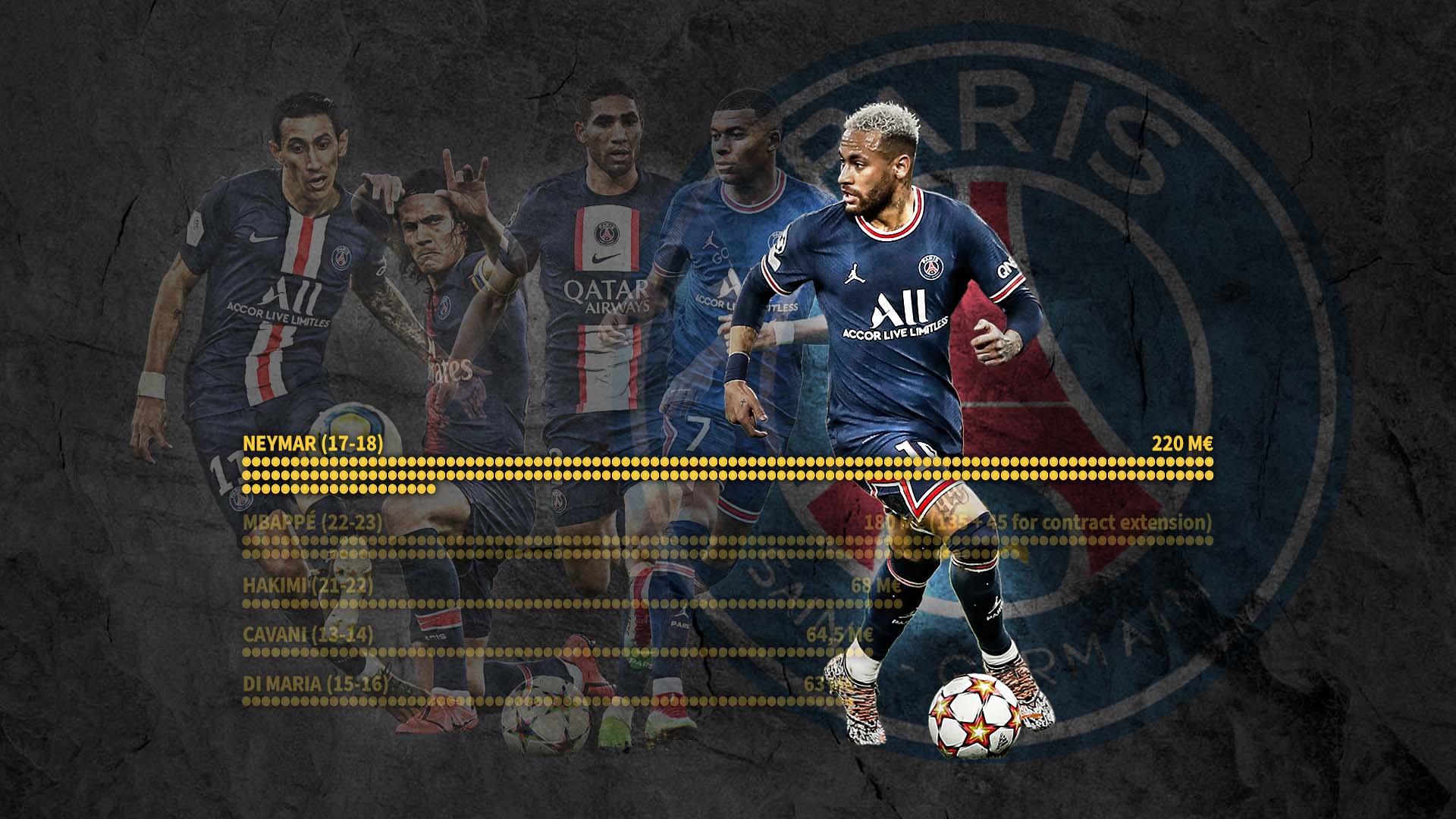 Di María - €63M
Forever underrated. Always in the shadow of Cavani, Ibrahimovic, Messi, Neymar and Mbappé, "El Fideo" was a fundamental element in PSG's successes. He became the club's top assist provider through extraordinary performances that never showed a dip in form. He left in 2022, inexplicably, without an offer of a contract renewal.
Edinson Cavani – €64.5M
The Uruguayan was, for many years, at the service of Ibrahimovic. He put in the work and bided his time and once the Swede had left he became PSG's all-time top scorer, before the emergence of Mbappé. Leonardo though didn't want to renew him in 2020 even though he deserved it. His legacy lives on.
Achraf Hakimi – €68M
The former Real Madrid player arrived in Paris in 2021 after shining as a wing-back at Dortmund and Inter Milan. He's incredibly close to Mbappé, with whom he has forged an inseparable friendship, his performance has not yet lived up to expectations given the price PSG paid for him.
Mbappé - €180M
PSG signed one of the biggest rising stars in European football and then, with his renewal in 2022, bathed him in gold, thanks to the intervention of Qatar and France. The club's all-time top scorer, a leader on the field, his major outstanding challenge is to win the Champions League in Paris.
Neymar – €220M
The most expensive signing in history, an obsession of Qatar to land the Champions League in the shortest time possible. In 2020, he led PSG to the club's first and only final, but it was not enough. An indisputably talented player, but weighed down by his continuous injuries and lack of discipline.

2012/2013 QUARTER-FINALS
The first leg ended in a 2-2 draw between PSG and Barcelona at Parc des Princes. In the second leg, PSG nearly secured their spot with a goal from Pastore. However, Messi, originally a substitute, made a decisive move to turn the tide.

2013/2014 QUARTER-FINALS
In the first leg in Paris, PSG delivered a crushing 3-1 defeat to Chelsea. Yet, in the return leg, they succumbed to a 2-0 loss due to a goal by Demba Ba in the 87th minute.

2014/2015 QUARTER-FINALS
PSG lost to Barcelona in both matches. Suffering numerous injuries they collapsed to a 0-3 loss in Paris and a 2-0 defeat in the return leg.

2015/2016 QUARTER-FINALS
In the first leg, PSG outplayed City but drew 2-2 in Paris. In the return leg, a change in the usual system by Blanc resulted in a 1-0 defeat at Etihad Stadium against Manuel Pellegrini's team.

2016/2017 ROUND OF 16
PSG delivered a shocking 4-0 victory over Barcelona in the first leg. However, in the return leg, they suffered a humiliating 6-1 loss, marking one of the biggest upsets in European football history.

2017/2018 ROUND OF 16
In the first leg, PSG lost 3-1 thanks to a fantastic performance by Cristiano Ronaldo. Without Neymar, they lost 1-2 to a dominant Real Madrid in the return leg.

2018/2019 ROUND OF 16
PSG secured a 0-2 victory against Manchester United at Old Trafford, with Mbappé shining. However, without Neymar, they were beaten 1-3 in Paris. A late handball by Kimpembe, spotted by VAR, led to Rashford successfully converting the penalty kick.

2019/2020 FINAL
PSG overcame Dortmund, Atalanta, and Leipzig, to reach the final. However, Bayern Munich broke Parisian hearts, winning thanks to a solitary goal from Coman, a PSG academy graduate.

2020/2021 SEMI-FINAL
After defeating Barcelona and Bayern, PSG fell to Guardiola's Manchester City. They lost 1-2 at Parc des Princes and 2-0 in the return leg.

2021/2022 ROUND OF 16
PSG squandered their advantage at Bernabéu in an inexplicable manner. They won the first leg 1-0 with a goal from Mbappé, but collapsed against Benzema in the return leg, losing 3-1.

2022/2023 ROUND OF 16
A crisis-stricken Bayern Munich dealt easily with PSG. Galtier's men fell apart in Paris, losing 0-1. And then lost the return leg 2-0, despite deserving a better result.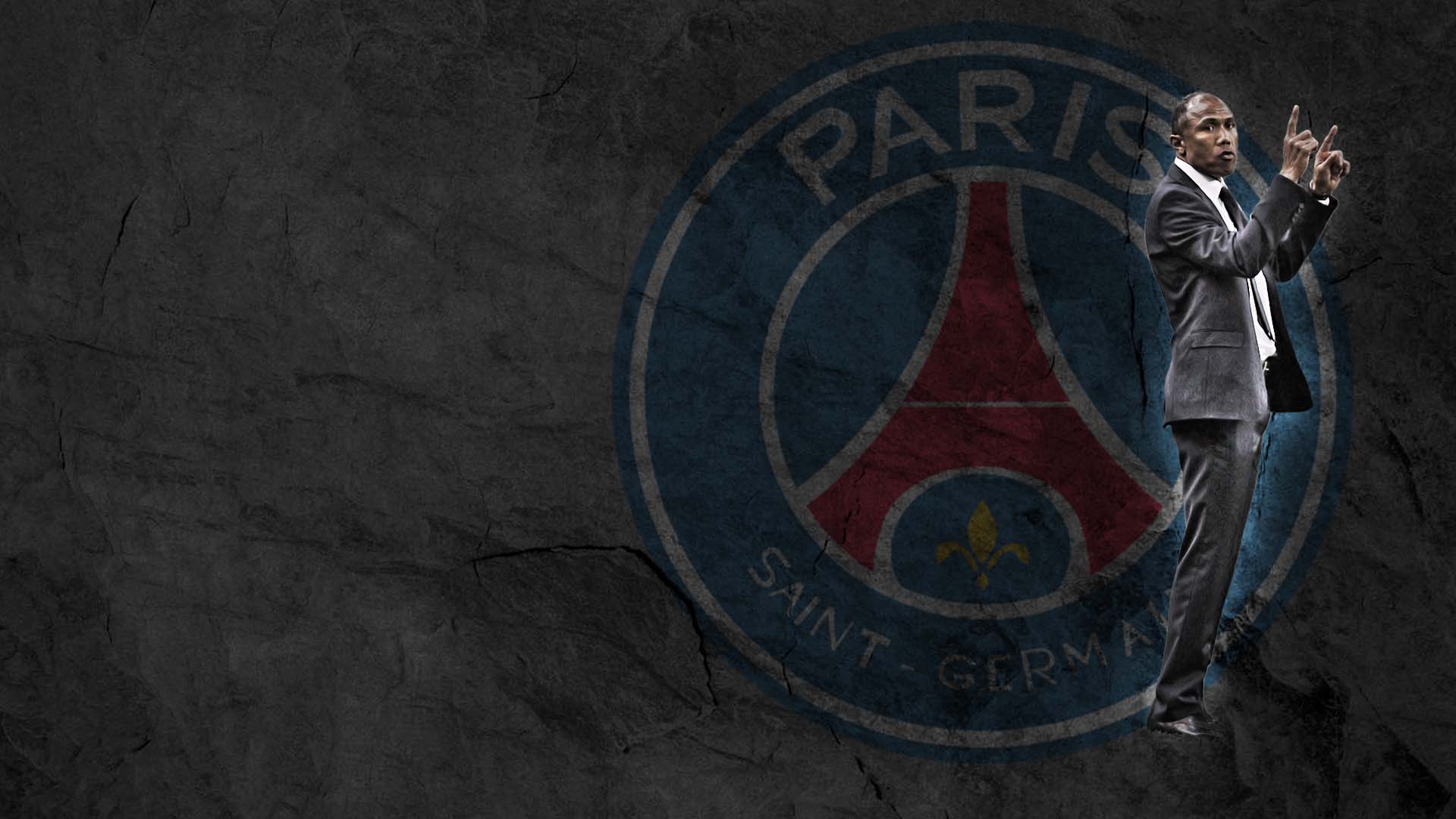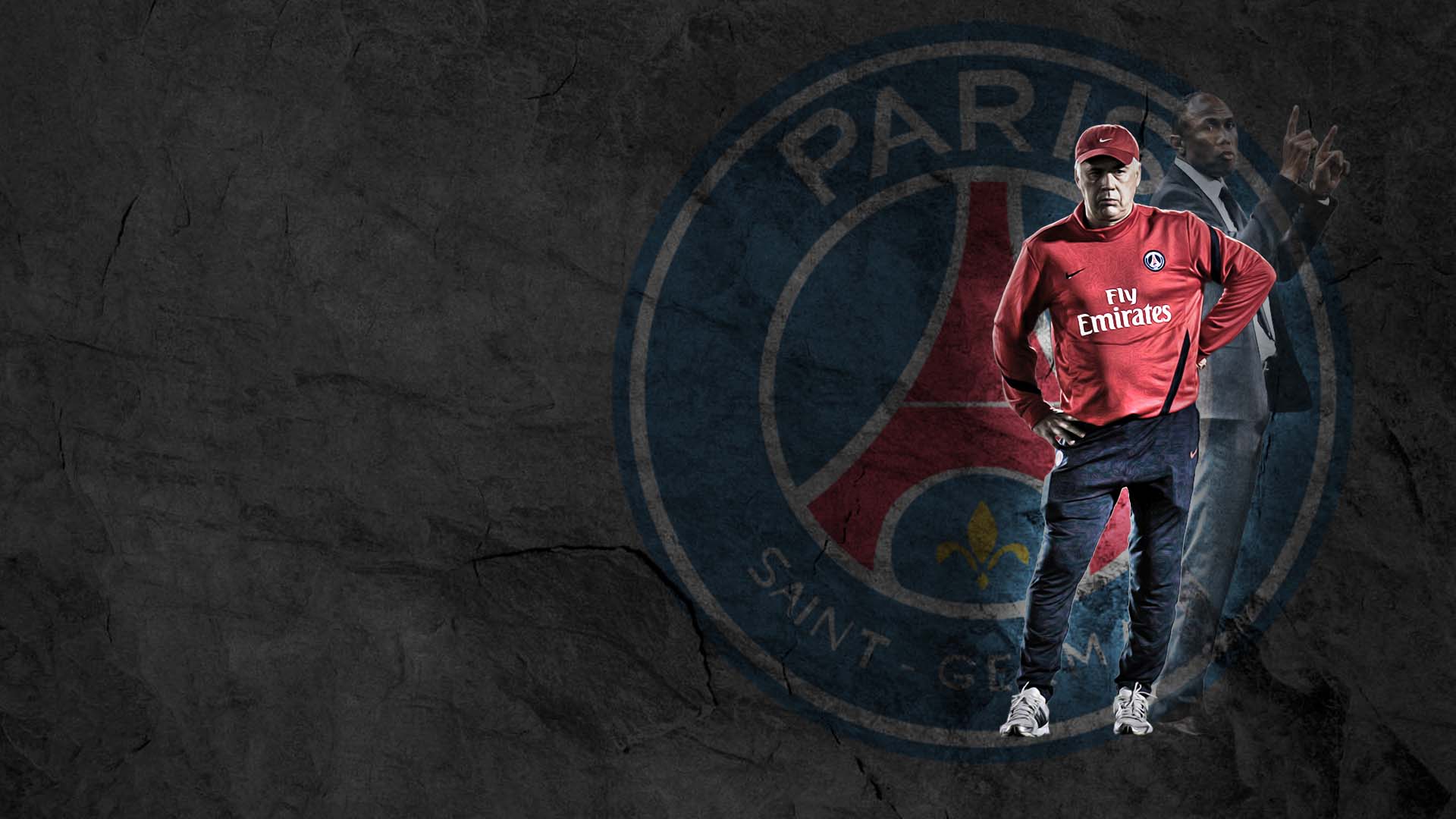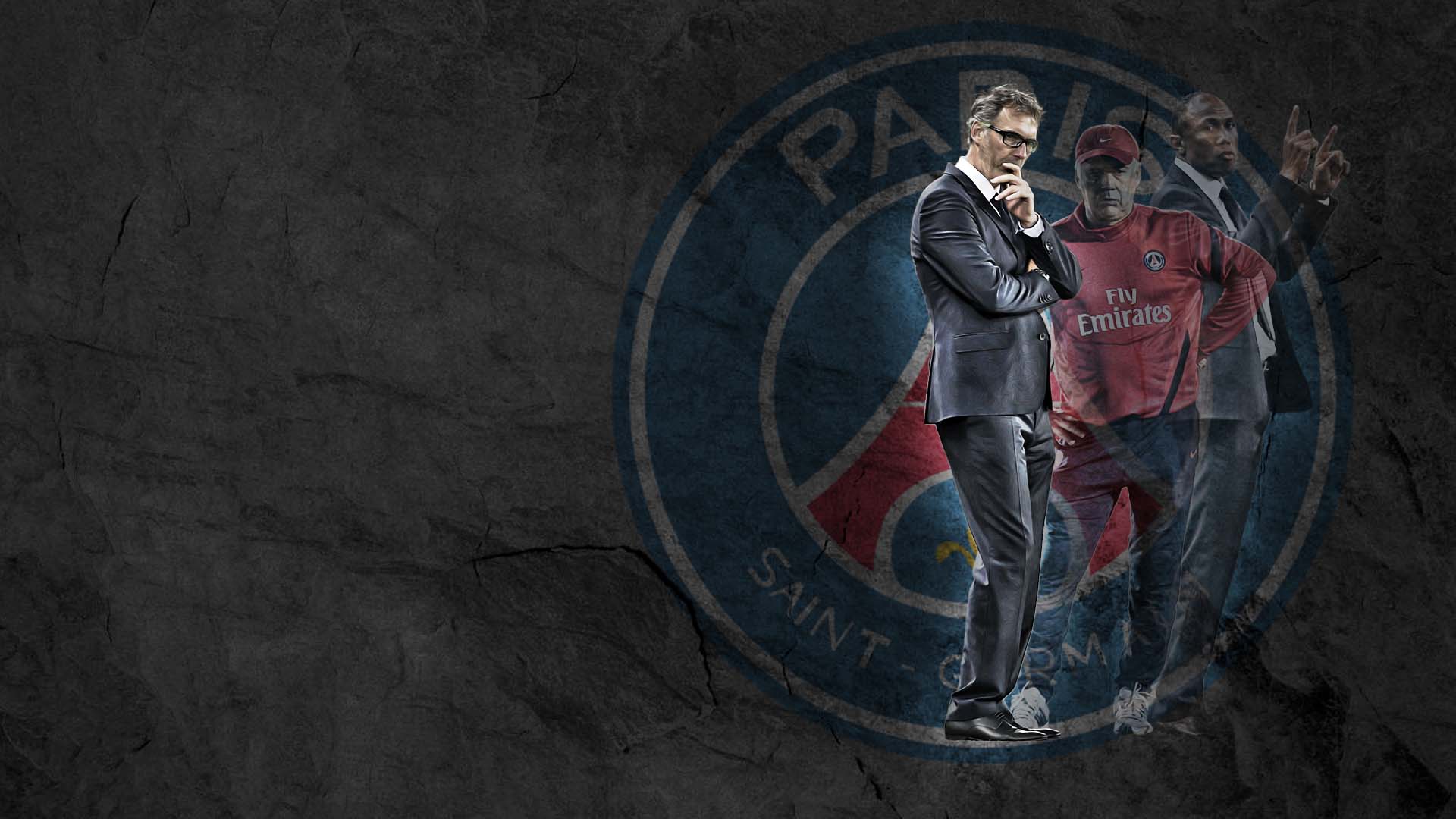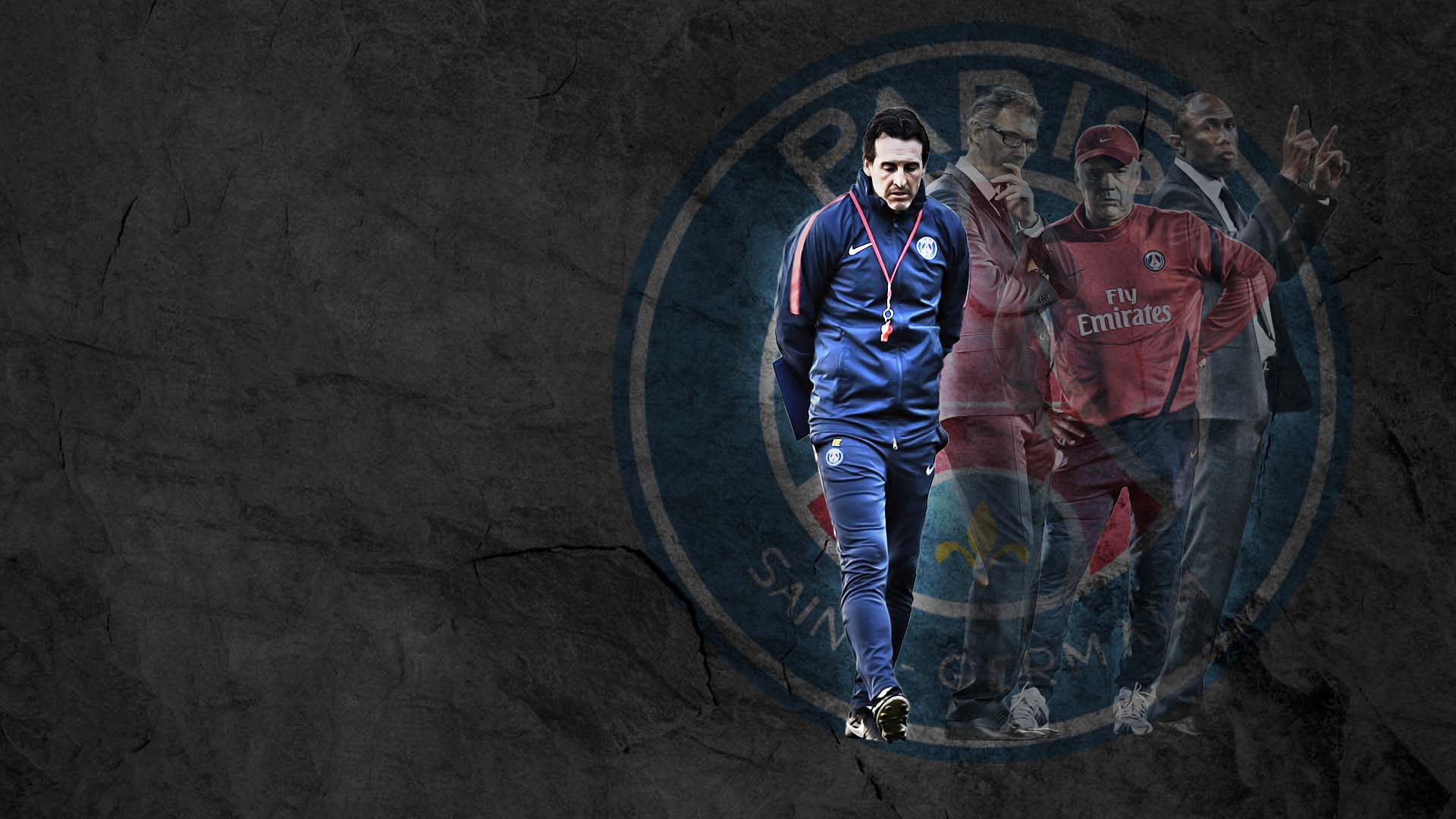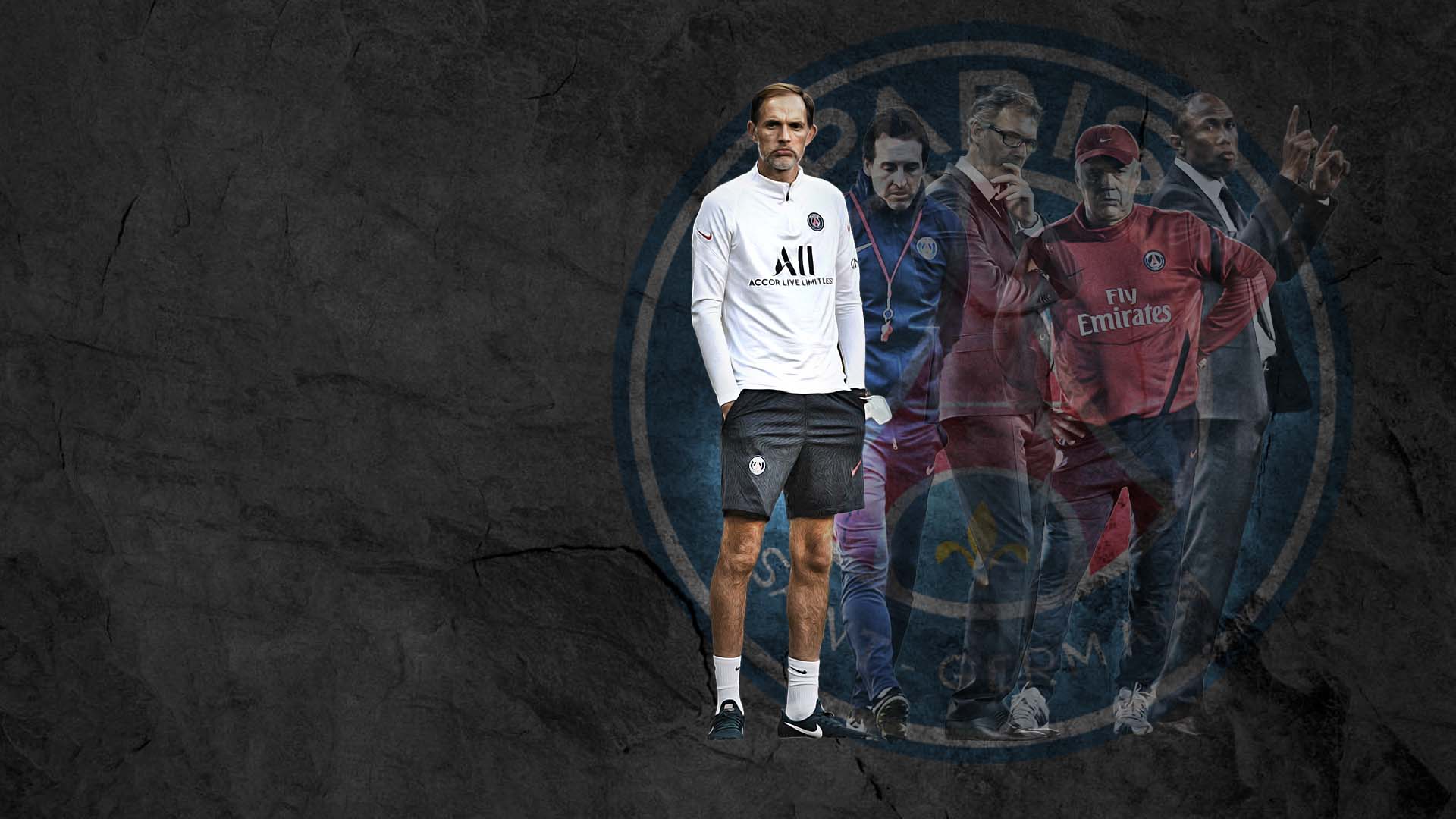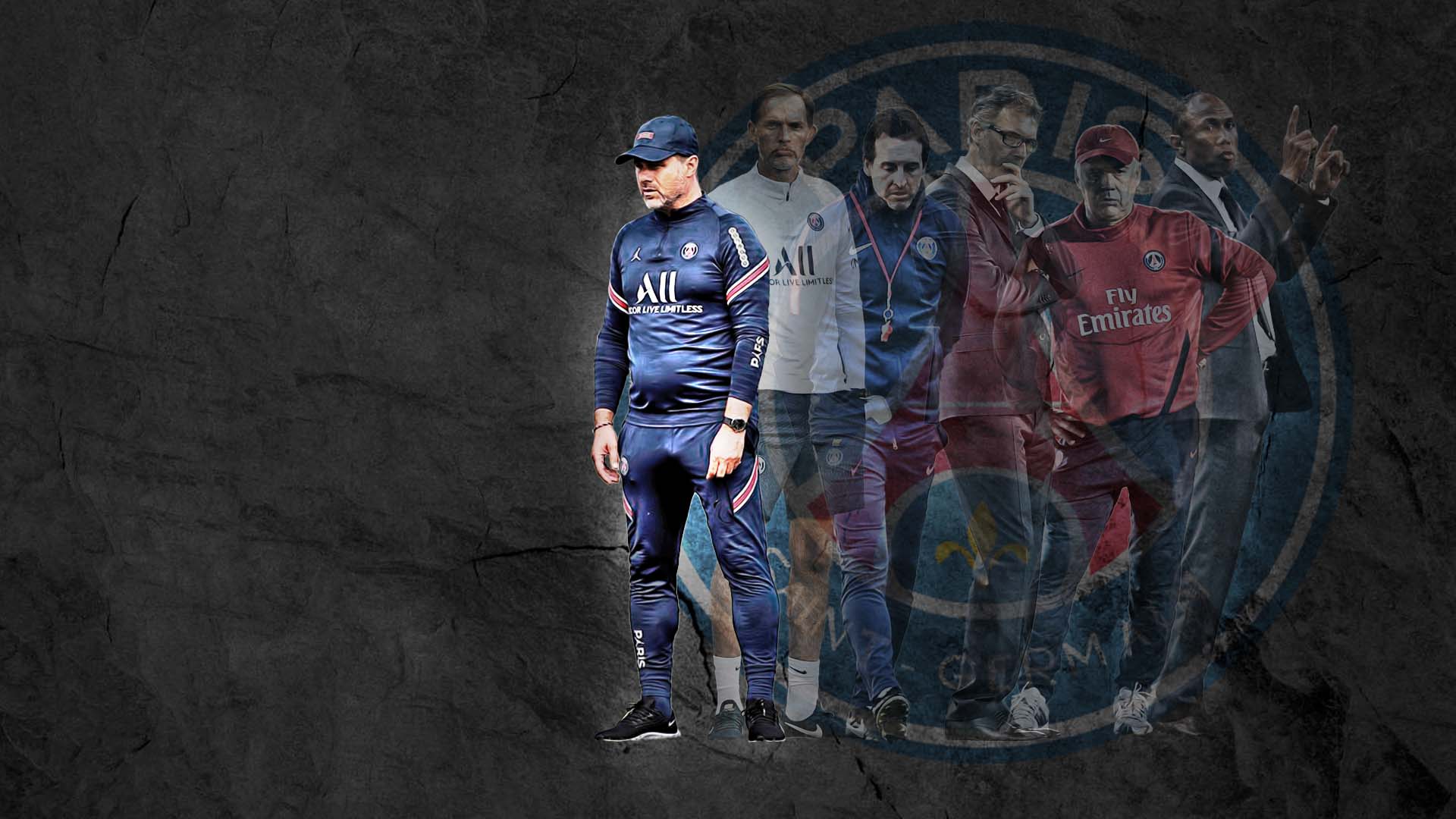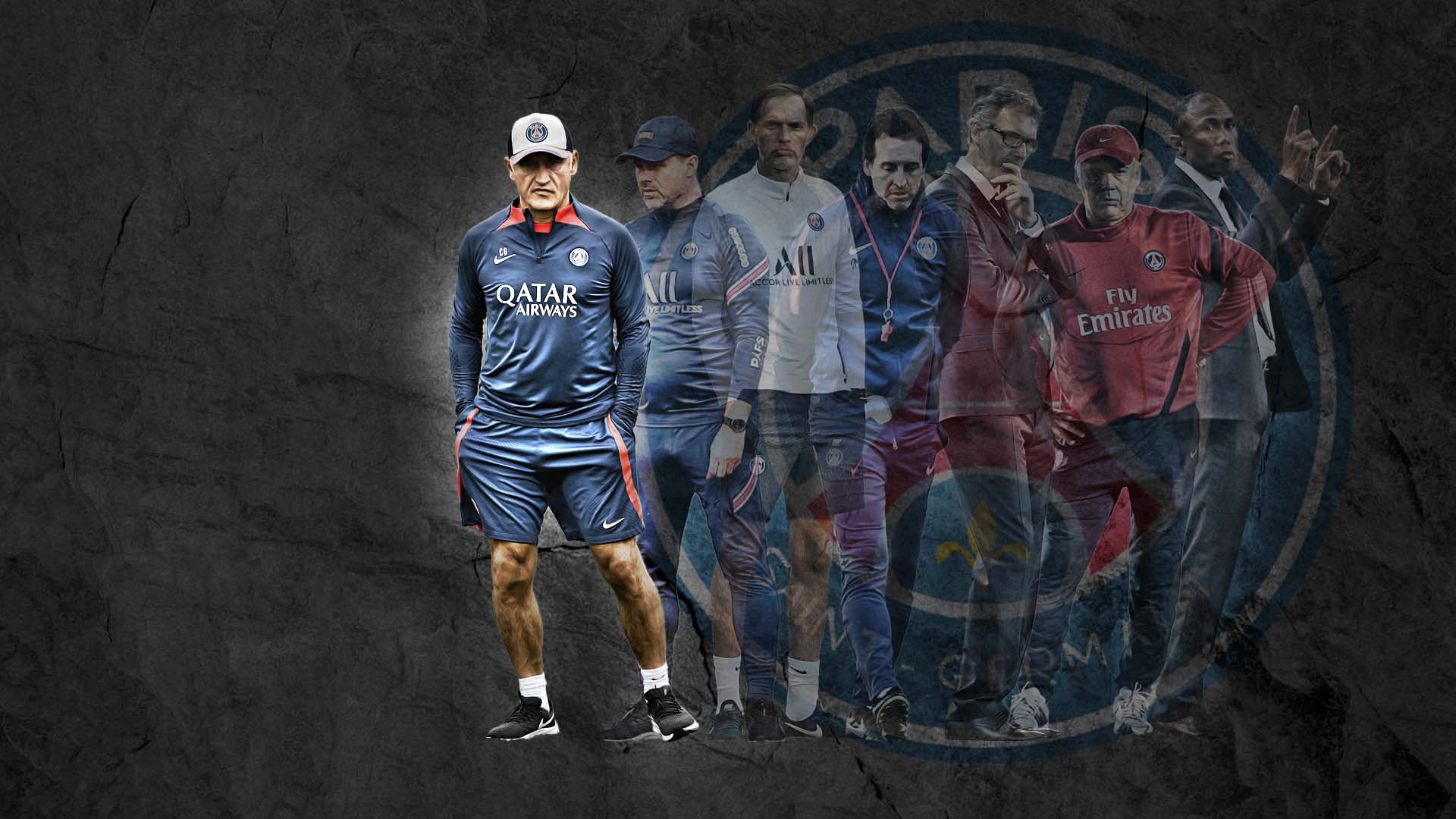 Antoine Kombouaré
01-07-2009 to 31-12-2011Antoine Kombouaré was the first coach of the Qatari reign, but his tenure was short-lived. Leonardo's appointment as the sporting director led to his dismissal. Despite a disappointing group stage exit in the Europa League, Kombouaré left the team in a decent position domestically, before his Italian successor lost the Ligue 1 title to Montpellier.
Carlo Ancelotti
01-01-2012 to 30-06-2013Carlo Ancelotti's time with PSG ended with a Ligue 1 title to his name. In 2013, he faced a setback against Barcelona in the Champions League quarter-finals and was knocked out of the Cup by Évian Thonon Gaillard. A year after his arrival, he moved to Real Madrid.
Laurent Blanc
01-07-2013 to 27-06-2016Statistically, Laurent Blanc is the most successful coach PSG has ever had. Under his leadership, the team exhibited daring, offensive, and sublime football, winning virtually all national titles each year. However, they consistently fell in the Champions League quarter-finals.
Unai Emery
01-07-2016 to 30-06-2018Unai Emery's tenure was overshadowed by locker-room ego clashes, first with Ibrahimovic and Cavani, and later with Mbappé and Cavani, which prevented him from achieving optimal performances. He won all the domestic titles, but in the Champions League, he was in charge for the infamous 6-1 comeback from Barcelona, and the following year PSG were eliminated by Real Madrid.
Thomas Tuchel
01-07-2018 to 29-12-2020Thomas Tuchel stands as the only coach to lead PSG to the Champions League final. However, this occurred during the single-leg elimination round in Lisbon. He too faced ego-related issues and his performance progressively deteriorated.
Mauricio Pochettino
02-01-2021 to 04-07-2022Mauricio Pochettino lost the Ligue 1 title to Lille, but despite this, he managed to reach the Champions League semi-finals in 2021. In his second season, after the club made headline transfers with Messi, Achraf, Ramos, and Donnarumma, he won the league, but was defeated in Europe by Real Madrid.
Christophe Galtier
05-07-2022 a ?Christophe Galtier's first season was marked by continuous off-the-field episodes and the inability to fully utilize the squad's potential. He was eliminated in the Champions League round of 16 by Bayern Munich and missed out on the Cup to Marseille. Nevertheless, he will be remembered as the coach who secured PSG's eleventh Ligue 1 title.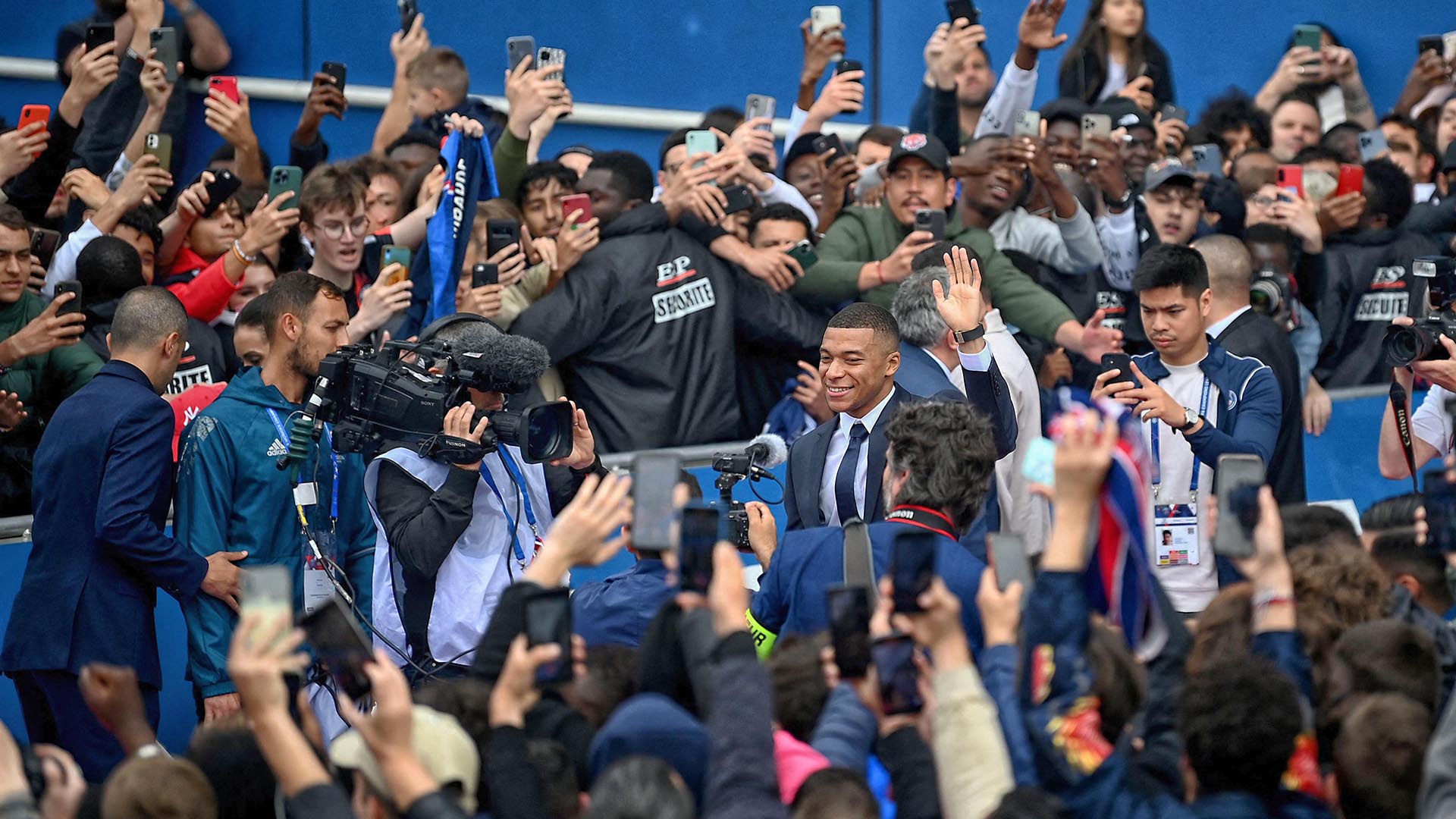 The geopolitical strength of Qatar, as it emerged as one of the major liquefied gas exporting countries on the plant, decided to use football as a tool to promote the country and avoid criticism of its dictatorship. This use of state power reached its zenith in Paris Saint-Germain (PSG) during the contract renewal of Kylian Mbappé - Al Khelaïfi went to extraordinary lengths in 2017 to persuade him that Paris was the best place for his future... and nowhere else.
In Kylian Mbappé's six years with PSG, the footballer has become the best French player, moving ahead of Cavani as the all-time top scorer, emerging as one of the club's top assistants, and helping the club apparently move closer to their first Champions League. In 2020, he reached the final of the top continental competition, but the sensation still remains bittersweet.
The pressure he was under saw him sign a new two year deal.
In 2022, after a torrid summer of 2021, when he clearly wanted to sign for Real Madrid, Qatar intervened in the negotiations over his renewal and implored Emmanuel Macron, the President of the French Republic, to get involved. Such was the pressure on the striker that he ended up signing a two-year contract renewal, which included a 150 million euro signing bonus, divided over two years, and a loyalty bonus that made him one of the highest paid players in football history.
PSG gave Mbappé incredible powers. They hired Luis Campos, a family friend, as the club's sports advisor, surrounded him with staff who were already close to him, but they failed on the pitch, crashing out against Bayern in the round of sixteen of the European Cup. The French international, after bestowing the club with its eleventh title, a record in France, faces a crucial summer where a similar situation to 2021 will likely reoccur, as his contract ends in 2024 and it is not guaranteed that he will activate the unilateral clause allowing him to remain linked to the French club until 2025.