April CPI report and financial news summary | 10 May 2023
Financial New: Live Updates
Headlines: Wednesday, 10 May 2023
- CPI tracked a 0.4 percent increase in average prices in April, showing that inflation continues to impact the US economy
- Year-over-year inflation falls from 6 percent to 4.9 percent
- Presidnet Biden remains optimistic that the United States will not default on its debt as GOP attempts to force through social spending cuts
- Rental prices are 8.8 percent higher than they were last year, representing a serious cost barrier for many tenants in search of affordable housing
Read more from AS USA:
Residents of California, particularly those living in Palm Springs, have been chosen to participate in a guaranteed income program.
Under this program, eligible individuals will be able to receive a monthly payment of $800 if they apply to the new pilot program that intends to implement a universal basic income.
This report details who are qualified to receive the checks, which will start being released this month.
To be eligible for SNAP benefits you must meet certain criteria, such as having a household income below a certain threshold, being a US citizen or legal immigrant, and meeting other program requirements. The amount of SNAP benefits you receive is based on your income and household size.
These are the maximum amounts awarded in the 48 contiguous United States, including the District of Columbia, depending on the number of family members...
Many companies have aggressively hired workers over the past two years as incomes rose and demand stored to new highs. However, with inflation cutting into purchasing power, general uncertainty in the market, and the Federal Reserve moving up interest rates, some stock prices are starting to fall. While 2022 saw the second-largest increase in new jobs in the history of the country, 2023 could tell a completely different story.
The initial response to these ever-evolving economic conditions from the tech sector was mass layoffs. Now, the world's largest employer, Walmart, will follow suit by closing down various locations to cut costs and improve its financial performance.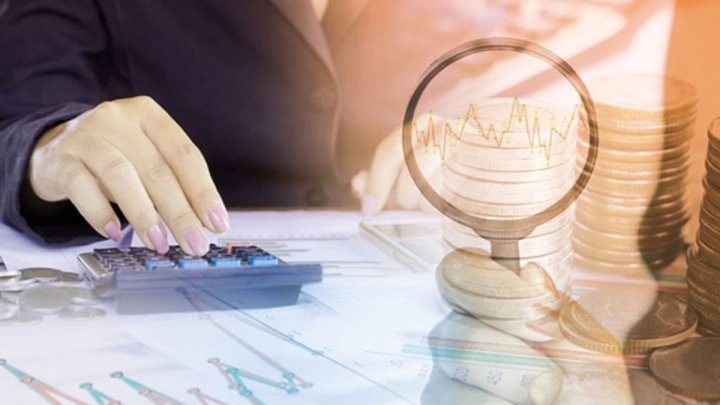 While Texas isn't the cheapest state in The Union, it does have some cities that have been determined to some of the most affordable. One of several factors that determine the affordability of a city is housing costs.
They are also one of the biggest expenses, can make up over thirty percent of the basket for household expenses when analyzing the cost of living in any given area. Fortunately, in Texas, for those that rent their dwelling, several markets have seen rates drop recently.
Here's a look at the cities with the cheapest rents in Texas.
Walmart became aware of something fishy happening in the fall of 2015 when its Global Investigations team "noticed a pattern of regular inquiries from local police departments regarding reports filed by victims of unspecified scams." Those people had been told to buy Walmart gift cards, generally for $500 and $1,000 amounts, in order to pay bills owed or as "protection" from online criminals among other deceptions.
Using police reports, the retailer reviewed video surveillance from Walmart stores which had captured the moment when the transactions had taken place. The team noticed that senior citizens were "a disproportionate number of the victims." The company moved to freeze nearly $4 million in funds and informed the Department of Justice, which complemented the retailer for what they were able to do.
Last year, the DOJ secured those funds through a federal court forfeiture action in Arkansas in order to return them to customers who had been duped into buying the gift cards by con artists. Those that are eligible may still file a claim for money that they were scammed into handing over to crooks, but only have until mid-July to do so.
Inflation and wages, a look back at the last three years
Since the covid-19 pandemic upended the US economy starting in early 2020, the Consumer Price Index has tracked a sixteen percent increase in average prices. When looking at real earnings, the figure recorded more than three years ago compared to those seen in April; there is very little difference.
However, this was not always the case. After millions of workers were stripped from the labor market, firms had to offer higher wages to incentive reentry into the workforce. But today, the average worker has the same purchasing power as they did in February 2020, meaning that while inflation has hurt pocketbooks, the tightness of the labor market has helped many households stay afloat.
How much have prices increased since the Social Security COLA was announced?
Each year in October, the Social Security Adminstration (SSA) announces a Cost-of-living adjustment (COLA) for benefits that helps to counter the effects of inflation. Since the last COLA was announced, prices have risen 2.2 percent, meaning that while the 8.7 percent benefit boost was historic in size, many on social security are seeing their purchasing power decrease.
Five months are left before the SSA will announce the 2024 COLA, and if prices continue to rise, beneficiaries can expect a two percent minimum bonus to their monthly checks.
What goods and services drove up prices in April?
The Federal Reserve announced earlier this month that it was considering slowing the pace of interest rate hikes, but after today's news from the BLS, those plans may be changing.
Housing drives inflation once again
The BLS tracked a 0.4 percent increase in average prices in April, with housing continuing to drive inflation. Shelter, which tracks the change in price of mortgages and rental payments, continues to be eight percent higher than the figures recorded last year. As interest rates increase, mortages become more expensive, which helps to explain one reason why prices have not fallen for these commodities. However, rental prices are 8.8 percent higher this year compared to last, and interest rate increases should not have such an impact on these prices since most mortgages are on fixed rates. If your mortgage rate is fixed, as opposed to variable, your monthly payment cannot increase, and thus there is little justification that can be used to pass along higher costs to tenants.
What other sectors are responsible?
Other sectors that contributed to the rise in prices came from the energy sector, with gasoline prices rising three percent between March and April. Additionally, used cars and trucks saw a four percent rise in average prices, which was the first time these commodities saw their prices rise in 2023.
BREAKING: Inflation pushes prices up 0.4 percent increase
The BLS has reported that prices rose 0.4 percent in April, after price growth slowed slightly in March. Since January, the CPI has tracked a 1.5 percent increase, meaning that to keep inflation under two percent, prices must begin to drop quickly.
Quinnipiac finds younger workers are extremely concerned about housing and rental prices
Quinnipiac University conducted a poll examining the impact of inflation on different age groups. The pollsters found that for those between 18 and 34 years of age, rent and housing costs (23 percent), more generally, were listed as their greatest concerns when it comes to inflation. This age group also listed college tuition (20 percent) and food costs (19 percent) as top concerns. Housing representing the greatest concern for this group makes sense, considering this group is the least likely to have accumulated enough wealth to purchase a home.
While older generations (aside from those 35 to 49) were not likely to list housing costs as a primary concern, all groups listed food prices. Food prices are up over eight percnet compared to this time last year, and since these goods are essential, households have had to cut costs or their savings in order to keep up with increasing prices.
What time is the April CPI report released?
The report will be released at 8:30 am ET, and the real wages report will be published two hours later.
At 8:30 am ET, the Bureau of Labor Statistics (BLS) will release the April Consumer Price Index report.
In March, prices rose 0.1 percent, following a combined 0.9 percent increase in February and January. From January to March of 2023, there has been an overall one percent price increase due to inflation. In contrast to the 2.4 percent price increase observed during the equivalent period in 2022, there has been a notable decrease in inflationary pressures over the past year.
Last week, Treasury Secretary Janet Yellen notified Congress that the United States could default on its debt as soon as the first week of June, which would have serious consequences for the US economy and the global economy. Although it is impossible to predict with certainty the exact date the US government will run out of cash, Yellen said it could be as early as 1 June.
How has inflation impacted unemployment?
While the national unemployment rate has hit a historic low, the benefits have not been felt equally across all workers.
The St. Louis Fed has called attention to the plight of "vulnerable workers" who, when the economy experiences a slow down are often the first to lose their jobs. They may not be fully removed from the labor market, but they may see their pay docked or their hours cut. This is why looking only at the unemployment rate, particularly the national rate, does not provide the nuance necessary to evaluate how different demographic groups are impacted by economic shifts.
In a new blog, researchers at the Fed point out that "particularly low- to moderate-income (LMI) families and out-of-school young Black and Latino adults" face a disproportionate vulnerability in our current economy. Historically these groups have also tended to see wider fluctuations in their employment levels and "tend to be more sensitive to changes in the economy," in part because their attachment to the labor force tends to be weaker.
Federal Reserve raised rates earlier this month, citing persistent inflation
Economic activity expanded at a modest pace in the first quarter. Job gains have been robust in recent months, and the unemployment rate has remained low. Inflation remains elevated.

The U.S. banking system is sound and resilient. Tighter credit conditions for households and businesses are likely to weigh on economic activity, hiring, and inflation. The extent of these effects remains uncertain. The Committee remains highly attentive to inflation risks.

The Committee seeks to achieve maximum employment and inflation at the rate of 2 percent over the longer run. In support of these goals, the Committee decided to raise the target range for the federal funds rate to 5 to 5-1/4 percent.
Last year, the inflation rate reached historic levels in the United States. In June 2022, the year-on-year rate was 9.1%, the highest in the last 40 years. After its peak, inflation began to fall.
According to the latest summary of the Consumer Price Index, in March, year-on-year inflation was 6%. However, the prices of some items are still high. When will they finally come down? Read our full coverage fro the details...
Federal Reserve Governor Lisa D. Cook spoke publically last week about the state of economic research and the current questions that exists for many tracking changes in the US economy. Governor Cook called attention to what she sees as signs that the labor market is "softening," including a slowdown in the quit rate and hiring a reduction in the number of job openings. From December to March, the number of job openings fell by 1.6 million to 9.6 million.
Specifically, Gov. Cook's comments mentioned the 'strong' increase in wages seen for "workers in the lowest-income quartile [...] relative to other quartiles over the past two years." With far more jobs than workers seeking then, Gov. Cook said that this group "benefitted from the availability of jobs and, in many cases, the ability to move to better, higher-paying jobs in the current strong labor market."
Read our full coverage for more details on the complex relationship between these three concepts.
Hello and welcome to AS USA's live blog on the April CPI report
This morning at 8:30 am ET, the Bureau of Labor Statistics (BLS) will release the Consumer Price Index report for April 2023.
In March, the BLS reported a decrease in the year-over-year inflation rate to six percent; in the summer of 2022, that figure reached nine percent.
The Federal Reserve has responded to inflation by increasing interest rates which have been criticized by some leaders as an attack on workers, instead of corporations who have used this period to rake in record profits. In contrast, real wages for workers have fallen.
The Fed's dual mandate is to keep inflation under two percent and achieve the conditions necessary for full employment. These two goals have come into conflict as unemployment continues to stand at record lows. In April, the unemployment rate fell once again to 3.4 percent, the lowest in decades. This means that while the cost of borrowing is increasing for firms, the demand for labor continues to be very high.
Follow along with us for more details on the report once it is released.