Relief checks news summary | 21 January 2023
Inflation Relief: Latest Updates
In the United States we've seen, really, very good progress on inflation. Which is not to say that it doesn't remain a problem and it is certainly remains a concern to households. But, really, over the last six months, inflation has been running at a pace that's broadly consistent, if it continues, with normal inflation rate around 2%.
I'm encouraged by the progress we've made and believe it is posible to continue it over the coming year.
Hello and welcome to AS USA's live blog on inflation relief and other financial news
This week the US Treasury has begun to take "extraordinary measures" as the country reaches the debt limit, after which it is unable to borrow to make payments to programs like Social Security. The actions taken by Secretary Janet Yellen buy Congress time to reach an agreement on an increase or suspension of the debt ceiling.
Inflation has been trending downward and so has employment. In January, inflation increased by 0.1 percent, bringing the year-over-year increase in prices to 6.5 percent. While prices are not falling, they are not increasing at the same rates they were in mid-2022. On the employment side, the rate of those without work fell to 3.5 percent in December, an additional indicator that the labor market remains tight.
Most states have stopped issuing payments to support residents through this inflationary period. However, we will bring you the latest on that front as well as all the other major news from Washington to Wall Street.
Why are eggs so expensive in California? When will the prices go down?
For the past year Americans have been feeling cost rises in everything from gasoline to groceries. Generally, those increases have been the result of sky-high inflation but there are other, more isolated issues, playing havoc with the price of eggs.
Here's why eggs have become so expensive...
IRS Tax Season 2023: When to expect your tax refund
Tax season in the United States is nearly upon us. The Internal Revenue Service will start accepting and processing returns for the 2022 tax year on 23 January.
It is thought that more than 168 million individual tax returns are due to be filed before the 18 April deadline, giving the tax agency a herculean task to undertake. However, there is hope that this year's filing season will go a lot more smoothly than the previous three, all of which were disrupted by the pandemic.
This year the IRS has been given additional funds from the federal government to ensure that the process can be completed swiftly. The IRS aims to ensure that taxpayers who file electronically receive their refund within 21 days of filing, assuming they select the direct deposit option.
Read our full coverage for more details from the IRS on when refunds will be sent.
"Refunds may be smaller in 2023. Taxpayers will not receive an additional stimulus payment with a 2023 tax refund because there were no Economic Impact Payments for 2022. In addition, taxpayers who don't itemize and take the standard deduction, won't be able to deduct their charitable contributions."
Fewer houses selling above list price
Home buying activity picked up again as mortgage rates fall back from topping 7% in October, now at 6.15% for a 30-year fixed-rate loan. The increased demand has kept prices afloat and homeowners are less reluctant to sell. However, fewer are selling above the list price dropping to levels not seen in nearly three years.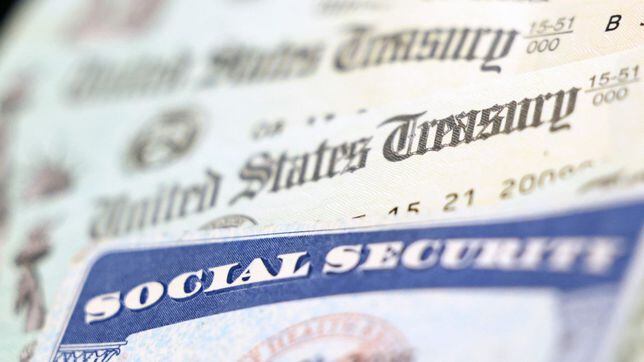 President Biden looks forward to meeting with Speaker McCarthy to discuss a range of issues, as part of a series of meetings with all new Congressional leaders to start the year.

Like the President has said many times, raising the debt ceiling is not a negotiation; it is an obligation of this country and its leaders to avoid economic chaos. Congress has always done it, and the President expects them to do their duty once again. That is not negotiable.

As for the broad economic debate in our country, the Speaker and his allies have said that they have a fiscal plan to cut Social Security, cut Medicare, cut other vital programs, and impose a 30 percent national sales tax.

The President looks forward to learning more about those plans, as well as to telling them about his plan to cut the deficit – beyond the historic $1.7 trillion we have delivered – strengthen retirement programs, invest in key priorities, and fund it all by making the wealthy and big corporations pay their fair share.
$2,000 Child Tax Credit 2022: who is eligible for payment?
The Child Tax Credit in 2023 will remain lower than that offered in 2021 through the expansion passed under the American Rescue Plan.
The amount of the credit is smaller, and eligibility is more restricted than in 2021, because of the rules established through the 2017 Tax Cuts and Jobs Act (TCJA). These changes will be in effect through the 2025 fiscal year if Congress does not modify the credit before then.
Read our full coverage to understand eligibility as well as how the amount you can claim is calculated by the IRS.
Will the Federal Reserve continue to increase interest rates?
The Federal Reserve is facing to competing concerns as it looks to steer the nation's economic recovery over the next 12 months. During 2022 the US central bank was focused on bringing down the rate of inflation, doing so with a number of interest rate hikes.
But while those efforts do appear to have cooled price rises, there is concern that continuing with the policy could serve to strangle growth and push the country into recession.
Inflation relief checks in January 2023: which states will pay them and amounts
According to the Bureau of Labor Statistics' summary of the Consumer Price Index (CPI), the year-on-year inflation rate was 6.5 percent at the end of December last year, representing a drop compared to November when this indicator was 7.1%.
Even as inflation has fallen, several states will continue to send inflation relief checks, sometimes referred to as stimulus checks, or tax refunds in January 2023 and beyond, which were approved last year to provide relief from high prices.
For more details on the programs, check out our full coverage.
What is the debt ceiling?
On Thursday the United States hit the debt ceiling, the statutory limit on the amount of borrowering that the federal government is allowed to sanction. Treasury Secretary Janet Yellen has enacted a number of extraordinary measures that will allow the US government to continue fulfilling its obligations for a few more months, but this is only expected to last until early June.
What next for the housing market?
After favorable lending conditions for much of 2021, things changed last year as the Federal Reserve instituted a series of interest rate hikes. This pushed up the cost of borrowing and made mortgages a lot less appealing for prospective buyers. While the housing market remains in a state of flux, experts predict that a standstill could continue for some time.
"The period of time that extraordinary measures may last is subject to considerable uncertainty, including the challenges of forecasting the payments and receipts of the U.S. Government months into the future. I respectfully urge Congress to act promptly to protect the full faith and credit of the United States."