US financial news | Summary news 22 September
US Business News: Latest Updates
Headlines: Friday 22 September 2023
- Gas price surge in California stabilizes, slight drop on Friday
- Federal Reserve announced no change to interest rates after meeting on Wednesday
- UAW leadership called on workers at 38 GM and Stellantis plants to go on strike after negotiations stalled with corporate executives.
- SNAP benefits to increase in October
- 2024 Social Security COLAlikely to be far lowerthan the increase seen in 2023
- Various locations of major banks will close across the country next year
Read more from AS USA:
As bank customers move online and make fewer trips to their local branches, many national financial institutions are closing down locations. This is not a new trend. Insider Intelligence reported that between 2017 and 2021, nine percent of all branches — around 7,000 locations— shut their doors.
The branches currently being shut are typically found in cities where another location exists, leaving customers with an office in case they require in-person assistance. For example, Bank of America is closing a branch in San Marcos, Los Angeles, and Anaheim, all home to additional locations.
For the locations set to close in October, check out our full coverage.
The Social Security Administration (SSA) sends monthly payments to millions of beneficiaries, including retired workers and survivors. Survivors include children, spouses, widows, widowers, or parents of any deceased beneficiary.
The SSA also sends out on a monthly basis disability benefits, such as Supplemental Security Income (SSI) and Social Security Disability Insurance (SSDI).
As 2023 ends, the SSA has already shared the next year's benefits payment schedule. Here is an explanation of the schedule and issuing dates month by month in 2024.
Starting next month, there will be new eligibility criteria for Americans wishing to receive SNAP food stamps.
Moves to advance the four-day workweek have picked up speed in recent years but some countries may find it more difficult to apply than others.
Montana residents may be able to claim a rebate of up to $675 on property taxes.
Online banking is taking hold of the nation and this is forcing brick-and-mortar branches to shut across various states.
This winter is expected to be colder across most of the nation and depending on what kind of system you use to heat your house that could mean a hefty bill.
The 2024 COLA for Social Security will be announced in October.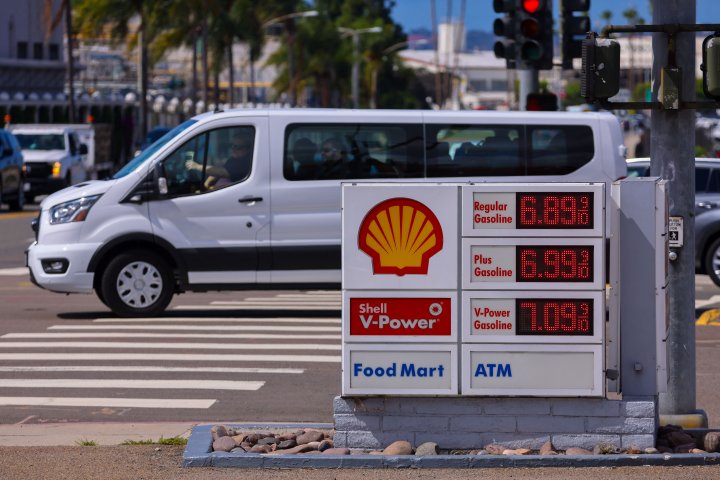 Gas prices today, September 22 in California by county: what's the average price near me?
The price of gas in California has soared, regular is up over 50 cents per gallon on average in the span of a month.
Here's the average cost per gallon for each county in the Golden State.

In addition to retired workers, the Social Security Administration (SSA) issues millions of payments to people with disabilities. They fall into the category of recipients of Supplemental Security Income (SSI).
The size of the checks varies depending on each person's situation. However, year after year, the SSA makes an adjustment to prevent beneficiaries from losing out because of inflation, the cost of living adjustment (COLA).
The October SSI check of $914 will be issued automatically on Friday, 29 September.
Every year, the US Department of Agriculture (USDA) raises the monthly payments sent out to beneficiaries of the Supplemental Nutrition Assistance Program (SNAP), one of the country's largest social assistance programs, previously known as food stamps.
This increase is part of a program of cost-of-living adjustments (COLAs) designed to ensure that SNAP benefits keep pace with inflation. According to the Bureau of Labor Statistics (BLS), grocery prices have increased three percent over the last year.
Read our full coverage for details on how much the value of benefits will increase starting in October.
Donald Trump calls on GOP to shutdown the government
Representative Adam Schiff (D-CA) called out former president Donald Trump for his message to GOP members of the House of Representatives to use their power to shutdown the government. Trump believes that this will force Democrats to make concessions on spending. However, with Democrats in control of the Senate, any leverage held by the GOP is minimal. Additionally, GOP representatives in swing districts are growing concerned that a shutdown could threaten their re-election chances.
The shutdown will begin on 1 October if no bills are passed to continue funding the government.
Congress is barreling towards a government shutdown with the GOP House majority unable to pass a bill to fund the government.
Past shutdowns give us an idea of how damaging another one could be.
Welcome to AS USA's live financial blog!
We'll be bring you on all the financial news affecting US consumers from inflation and the Federal Reserves efforts to lower it to labor strikes and rising energy prices. As well as updates on government progrmas to provide financial relief to Americans.