USA finance and economy live updates: Social Security checks, taxes, IRS, bitcoin, interest rates...
Dollar surges against the euro after unexpected ecnomic data from EU
European inflation figures for June came in higher than expected rising half a point from the month before to 8.6 percent. That led to speculation, which came true, that the ECB would raise rates more aggressively implementing a half percentage point hike.
The euro benefited from the idea that the central bank would move quickly to tame runaway inflation pulling back from parity with the dollar. However, parity may be within sight again after preliminary readings of a purchasing managers surveys for Europe's two biggest economies missed expectations.
Unexpectedly, German business activity shrank in July for the first time since last December. Furthermore the S&P Global's flash Purchasing Managers' Index (PMI) dropped to 48, its lowest level in more than two years.
France, Europe's second largest economy, manufacturing activity contracted and growth in the services sector slowed. The manufacturing PMI missed expectations dropping below 50 for the first time since November 2020. The service sector also missed its forecast and has fallen for three months straight.
A voice of optimism doubts US recession is coming
Speaking to Yahoo Finance, American Express CEO Stephen Squeri doesn't see a recession coming in the second half of 2022. Why the optimism? Sales are up 31 percent from a year ago which was matched by Amex members spending on cards.
"We're acquiring spending and we see future travel bookings [strong], so I don't see it [a recession] in my numbers at all," he said.
"But if we learned anything during the pandemic, you kind of go day-to-day, month-to-month," adding that from today's perspective there are no signs of a big slowdown.
AT&T cuts annual free cash flow due to slower bill payments, investment costs
As inflation hits household finances across the US some consumers are trying to make ends meet by delaying settling their bills. That is one of the reasons why AT&T cut its annual free cash flow by $2 billion.
The other was major investments in fiber and 5G networks as the telecommunications company signed up a record number of new customers. CEO John Stankey said the outlay is worth it in order to attract new business. However, investors were still spooked, sending AT&T's shares down 11 percent.
Dollar exchange rate with major currencies and crude oil prices today, 22 July
Concerns continue to mount that major economies could slip into recession with consumers' finances hit by ever increasing inflation. Combined with a China's economy hitting a slump due to its strict covid policy to tackle outbreaks the price of crude oil has dropped.
The prospect of a global economic slowdown on top of the US Federal Reserve moving aggressively to tame inflation by raising interest rates has helped the US dollar to surge.
How much tax would you pay if you won $630m Mega Millions jackpot?
Rubbing your hands together at the bumper jackpot in this week's Mega Millions lottery draw? Well, so too is Uncle Sam. Depending on where you live in the United States, you could face a tax bill of more than $150m if your numbers come up.
That's because gambling winnings of over $5,000 are taxable in the US - and it's not only federal taxes you have to think about. Your state may also want a cut.
Will the student loan forbearance be extended past Aug. 31?
Over 44 million student loan borrowers are now less than 45 days away from… what? President Joe Biden has recently sent conflicting messages about whether or not the moratorium would be extended beyond the August 31 deadline.
Polls show that just over half of respondents favor some amount of student loan forgiveness, while just over a third oppose any cancellation at all. While Congress seriously considered the measure in the early days of the pandemic, it would seem that the appetite for such a divisive move is waning.
With the federal student load moratorium now over two years old, there arevery few clear cut answersabout what the endgame is.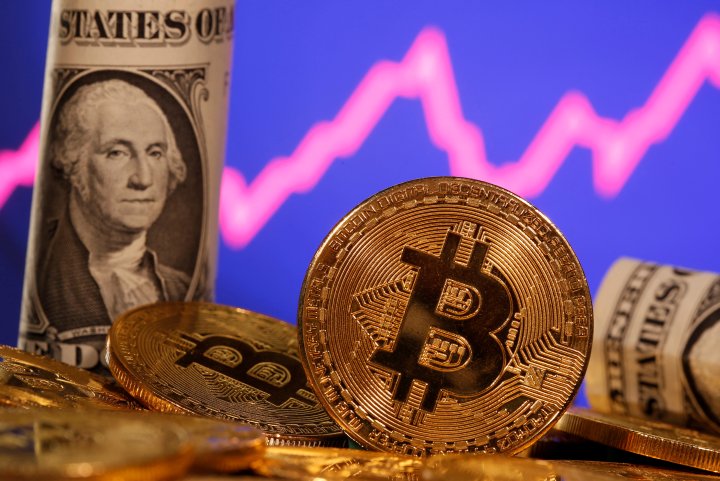 What are the reasons for bitcoin's rise in the last few days?
Paul R. La Monica, over at CNN Business, asks the question: "Tesla dumped a big chunk of its bitcoin holdings. Should you?"
As you've probably read by now, Tesla owner Elon Musk is keen on cryptocurrency and back in February 2001 the company went long, buying $1.5bn bitcoin, and saying it would accept payments in the digital, non-government banked currency.
But in Q2 this year Tesla reversed its stance, selling off nearly $1bn in the second quarter according to filings, equivalent to 75% of its holdings.
Musk has discussed the sell-off saying it was to maximise cash with uncertainty over covid lockdowns in China, and saying, "we are certainly open to increasing our bitcoin holdings in future, so this should not be taken as some verdict on bitcoin."
La Monica quotes senior market analyst for the Americas at OANDA, a foreign exchange trading company, Edward Moya, who basically says that while Tesla dumping lots of bitcoin is unsettling, and helped end a rally in the currency, the price of bitcoin depends on a lot more than Musk's actions. He doesn't explicitly say it, but it sounds like the advice is, whatever you were thinking and planning before with your crypto investments, don't let this move change your plans.
That's backed up by Chris Kline, who wrote to CNN Business: "Macro factors are having a bigger role in bitcoin's price, such as Fed rate hike decisions and inflation. Larger institutions moving into the arena are affecting the price action of bitcoin, which is why this current crypto winter is different from previous ones. Major institutions have adopted crypto in some form and it's playing a factor in the volatility we've seen recently."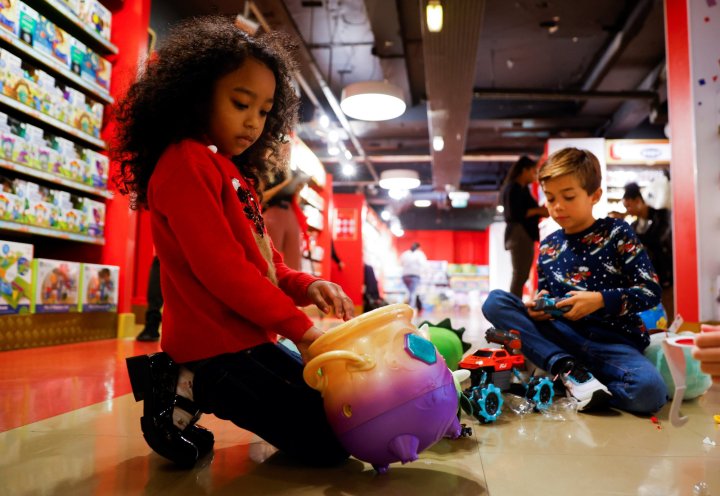 Long read: Today's Child Tax Credit vs the Family Security Act 2.0
If you've got 10 minutes or so, this is an interesting look at one of the options for a replacement of the Child Tax Credit, by Scott Santens over at Humanity Forward.
The enhanced child tax credit, "whose monthly cash payments of $250 to $300 per kid cut child poverty by a third, did not reduce employment, did not contribute to inflation, but did increase entrepreneurship, and did decrease drug use, and did decrease the number of parents selling their plasma to feed their kids", seems unlikely to be restored. But it seems something that works so well, you know, should be. Is the Family Security Act 2.0 a possibility.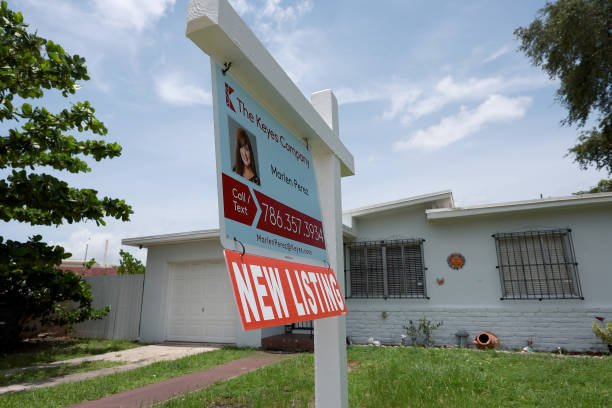 Mortgage rates up over recession fears
30-year fixed-rate mortgages were at 5.54% in the week ending July 21, up from 5.51% the previous week, and a massive jump from 2.78% this time last year. Recession fears are pushing the rate up, with weakening economic outlook and high inflation, although volatility is still in the mix, having seen a big drop at the start of July.
The basic problem in the housing market right now is affordability, according to calculations from Freddie Mac, a buyer who put down 20% on a $390,000 jom and financed the rest over 30 years would have been paying $1,279 a month if mortgaging last year and a whopping $1,779 this year at 5.54%. You probably don't need a calculator to work out that's $500 more a month.
How much will the Cost of Living Adjustment (COLA) go up in 2023 due to inflation?
Social Security beneficiaries will be eagerly awaiting news of the cost-of-living adjustment (COLA) figure for 2023. Each year the Social Security Administration (SSA) introduces a nationwide boost to each recipient's payment to account for the effects of inflation.
It is no secret that inflation is currently running very high and that COLA increase will be needed more than ever. The Consumer Price Index (CPI) report for last month found that inflation was running at 9.1% in June across the previous 12 months. This is the fastest rate of price increase since 1981.
Welcome to AS USA
Hello and welcome to our economic and finance live blog for Friday 22 July.
Bitcoin has improved its market position in recent weeks, increasing more than sixteen percent during the last month and now hovering above $23,000. However, the crypto winter has not ceased and across the wider stock market, asset values are down, contributing to the belief by investors that the US economy is headed towards a recession.
Last week we also learned that inflation in June increased 1.3 percent, leading to a 9.1 percent year over year increase. Many of the goods that fueled these historic increases are energy resources which tend to impact the prices of other goods and services across the market.
As we move closer to the fall, Social Security recipients get a bit anxious about the 2023 COLA which many believe could reach as high as 9 percent. The COLA is determined by looking at the Consumer Price Index for July, August, and September.