USA finance and payments: summary news | 5 June
US Finance News: Latest Updates
Today, thanks to the economic plan and the vaccination plan that my administration put into action, America has achieved the most robust recovery in modern history just two years removed from the worst economic crisis since the Great Depression.

The job market is the strongest it's been since just after World War Two. We've got more evidence of that today. We learned that in May the economy added another 390,000 new jobs, bringing the total since I took office to 8.7 million new jobs — an all-time record.

We learned that more Americans entered the labor force in May. In fact, working-age people have come back into the workforce at a faster rate in this recovery than at any point in the last 40 years.
US Unemployment drops to lowest level since 1969
While there has been much talk about a pending recession as the Federal Reserve takes steps to tamp down high inflation, recent reports on the health of the economy show cooling but still going strong. This is good news for the White House as the American public becomes increasingly concerned about the rapid rate that prices are increasing.
On Thursday, the Labor Department released data on weekly unemployment claims, the most timely data on the economy's health, which showed new claims unexpectedly fell last week. The following day a report from the US Bureau of Labor Statistics showed strong job growth continued in May.
Commerce Secretary defends Biden administration record on inflation
Secretary of Commerce Gina Raimondo, when pressed on the Biden administration seemingly being caught flat footed responding to crises had the following to say:
"Yes, inflation is a problem. In no way do i want to minimize that. The Fed is independent, they are taking action and you're already starting to see that. But fundamentally what we have here is a robust economic recovery. And I think that's in large part due to the President's leadership."
Tesla chief Elon Musk makes U-turn, says electric car maker to increase headcount
In an email to company executives on Thursday, Elon Musk said that he had a "super bad feeling" about the US economy necessitating job cuts. In a separate email on Friday he informed workers that the electric car maker was "overstaffed in many areas" and Tesla would reduce salaried headcount by 10 percent.
Investors upon learning of the news sold off Tesla shares driving the stock price down over 9 percent.
Musk reversed course on Saturday, tweeting that "total headcount will increase, but salaried should be fairly flat." The company and its subsidiaries employed around 100,000 people at the end of 2021.
Abbott Nutrition restarting production of baby formula, product release 20 June
The US is experiencing a major shortage of baby formula with 10 states out-of-stock level at 90 percent. News that Abbott Nutrition will restart production will come as good news to many parents struggling to find baby formula for their children. Unfortunately, it will still be more than two weeks before the first supplies will be available to customers.
In the meantime, "Operation Fly Formula" launched by President Biden to speed up delivery of stock from overseas will try to fill the gap. The next shipments are scheduled for 9 and 11 June.
Affordable travel ideas for those on a budget
Rampant inflation has been hitting Americans pocket books, keeping many home and forcing some to cancel their travel plans. The New York Times shares some ways that you can get creative about your summer holiday and not break the bank. In order to save money, travelers will need to stay closer to home, but that doesn't mean they can't still feel they are going to a more exotic destination.
Locate your tax refund from the past two years
As of 20 May, the IRS had sent out over 96 million tax refunds for 2021 fiscal declarations. So far, the average refund in 2022 was a little over $200 more than last year. Those who are looking for past refunds can use the IRS's online tool "Wherer's My Refund?" to consult the status from the past two years.
Chicago Metra plans to drop price of monthly commuter pass to woo back riders
The operator of the Chicago area commuter rail service Metra will slash the price of monthly passes to $100 in July. The offer will give riders unlimited travel across Metra's 11 lines along with the Metra Electric and Rock Island lines.
Eligible seniors, grade-school students and children will be able to buy it for even less with Metra setting the price for them at $70 for a monthly pass. The pilot program will run for three months in an attempt to get riders back on the commuter trains. Ridership is still less than half of pre-pandemic levels.
US Treasury Secretary Janet Yellen admits inflation forecast errors
Inflation has been a problem for the US economy for nearly a whole year. The inflation rate in February of 2021 was 1.7 percent, just under the Federal Reserves 2 percent target. However, from April 2021 inflation began to take a sharp rise to 4.2 percent, so far at 8.5 percent in June 2022.
The Biden adminsitration has been criticised for the problem, which threatens to derail recovery from the pandemic. Furthermore, him and his team have drawn criticism for comments they made last year about inflation. One of these people is Treasury Secretary Janet Yellen. Last year, she described inflation as "transitory," but in a recent CNN interview she changed her opinion on the matter.
Health of Social Security and Medicare improved but future is still uncertain for programs
Annual government reports by trustees of the Social Security and Medicare programs released on Thursday said that their financial health improved slightly in 2021 on the back of a strong post-pandemic economic recovery.
However, the long-term solvency of the programs is still uncertain unless lawmakers take steps to shore up long-term financing shortfalls.
"Taking action sooner rather than later will allow consideration of a broader range of solutions and provide more time to phase in changes so that the public has adequate time to prepare.," the trustees said.
Social Security and Medicare both face long-term financing shortfalls under currently scheduled benefits and financing. Costs of both programs will grow faster than gross domestic product (GDP) through the mid-2030s primarily due to the rapid aging of the US population. Medicare costs will continue to grow faster than GDP through the late 2070s due to projected increases in the volume and intensity of services provided.
How could benefits be affected by a recession?
Reports from the Social Security and Medicare organisations have sounded alarm bells that people's benefits could be at risk unless there is further funding and that Congress needs to do more to protect the two.
US Economy: Experts fear United States could enter a recession if spending continues to slow
Despite positive unemployment figures and the end of nearly every pandemic restriction, the US economy could be headed for the rocks. Inflation, currently standing at 8.3 percent year-on-year, is threatening to pull the plug on economic progress. Prices for some of the most neccessary commodities are at record levels, such as fuel and grain, without a clear end date for when things may get better.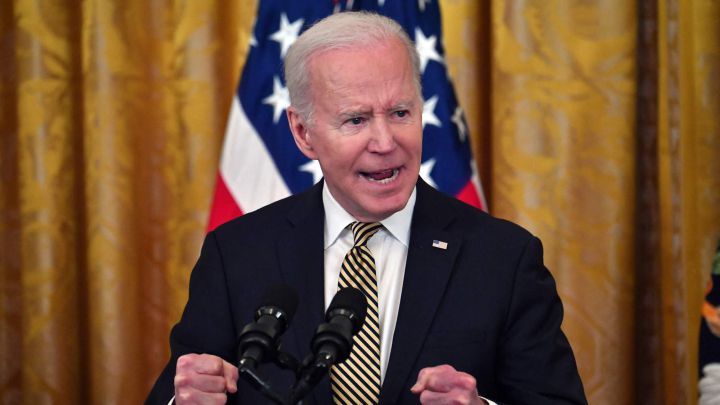 US finance news, live updates: welcome
Good morning and welcome to AS USA's daily live blog for Sunday 5 June 2022, bringing you the latest financial news in the United States.