Spy × Family: episode 25 Season 2: release date, time and where to watch online
We take a look at when and where you can watch episode 25 of Spy x Family, the season finale episode of what has been this year's breakout anime.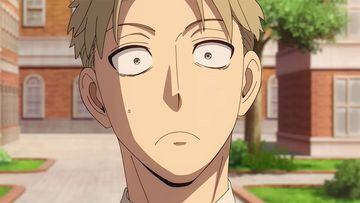 Everything that has a beginning has an end, and in this case, we will have to say goodbye to the Forger family for a while. This weekend, the 25th episode of Spy x Family premieres, ending its first year of being one of the surprises in anime with a surprising mix of action, comedy, and cuteness. For now, there's nothing else to do but get ready to enjoy the latest we'll see in 2022 about our favorite spies, assassins and telepaths trying to bring peace to the world, with an episode titled "First Contact." Time to revisit when the next Forger mission will be released and where and how to watch episode 25 of Spy x Family.
Spy x Family episode 25: release date and time
The 25th episode of Spy x Family premieres next Saturday, December 24 on Crunchyroll. Here we leave you its release time from coast to coast:
Where to watch Spy x Family online?
The Spy x Family anime can be seen on Crunchyroll, the streaming platform that is the Netflix of the anime world. As we said before, all new episodes will be released with the same frequency: Saturdays at 8:30 AM PT.
Although most of Crunchyroll's catalog can be watched for free, but with ads and at low quality (maximum 480p), to enjoy Spy x Family we must subscribe to the premium service (or premium+, with a few extra advantages). The service costs $7.99 and $9.99 per month and allows you to enjoy the entire catalog in HD and without ads. In addition, you can always check if it is worth it by taking advantage of the free 14-day premium trial offered to new users.