Dragon Ball
15 Dragon Ball Movies Coming to Crunchyroll
Throughout June and July, fans of Akira Toriyama's work will be able to enjoy a total of 15 movies on the Crunchyroll streaming service.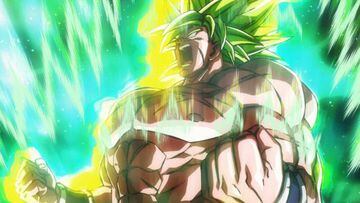 Dragon Ball fans will have to clear their schedules in the coming weeks, as Crunchyroll has announced that it will be uploading a total of 15 Dragon Ball Z movies to the streaming service. These movies will arrive in 3 batches, with the first available on June 22, the second on June 29, and the last on July 6. From the classics of 1989 to 2019′s Dragon Ball Super: Broly, we will have a journey that allows us to accompany Goku and company in these stories.
Which Dragon Ball movies are coming to Crunchyroll and when?
Here is the list of 15 movies that will join the Crunchyroll service, the first group of which is already available since yesterday:
June 22
June 29
July 6
The first two batches of films will arrive in the United States, Canada, Latin America, Australia and New Zealand with English, Latin American Spanish and Brazilian Portuguese subtitles and dubbing. The final group will arrive in the United States, Canada, the United Kingdom, Ireland, Australia, New Zealand, German-speaking Europe, French-speaking Europe and Africa with English, German and French subtitles and dubbing.
We at Meristation USA are Dragon Ball fans and we have a list of what we think are the 8 best Dragon Ball Z movies. And if you want to know where all these movies coming to Crunchyroll fit into the whole Dragon Ball chronology, we got you covered, and you can check it out here. And well, if you want our list of the 25 most popular anime of the last years, you can't miss it here.