Activision
CoD Warzone 2.0 gives it all during Summer Game Fest with the first trailer for Season 4
Season 4 is starting soon in Call of Duty Warzone 2.0 and Modern Warfare 2, and a new trailer released during Summer Game Fest teases tons of new content.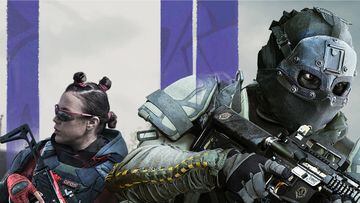 Call of Duty: Warzone 2.0 and Modern Warfare 2 appeared during the Summer Game Fest 2023 opening gala to the delight of fans. The current titles of the franchise took advantage of the spotlight to unveil the first trailer with gameplay for Season 4, a framework of content that will arrive on June 14 without aditional costs. You can see the trailer below.
New map for battle royale and powerful new gear for multiplayer
There is no doubt that the big content of this Season 4 is Vondel. Warzone 2.0 will add its second post-launch map after the launch of Ashika Island a few content updates ago. This is a medium-sized game area that will be used for both classic battle royale games and DMZ mode. In fact, we already know how many players will be able to play: up to 72 in Resurgence modes and 18 in DMZ.
In Vondel you will find up to 15 points of interest that will revolve around various themes. We will find an abandoned zoo, a medieval castle, and a football stadium, among others. Beenox, those responsible for this new scenario, point out that a paintball tournament is being organized on the stadium's field that will give some spice to the fights that take place there. As with Ashika Island, Vondel will also have a complex system of canals with which to dive below the map.
In the case of multiplayer, Infinity Ward prepares the launch of six maps: two for 6v6, two for gunfight, and two for Ground War; in fact, among the new maps is Showdown, one of the most beloved arenas by Call of Duty 4: Modern Warfare players. Among the weapons that will debut this season you can find the UMP 45 submachine gun, the Tempus Razorback assault rifle, and Tonfa as melee weapons.