Xbox
Xbox Game Pass surprises with half a dozen new games for September
Microsoft's service for Xbox Series X|S, Xbox One and PC includes half a dozen very interesting titles.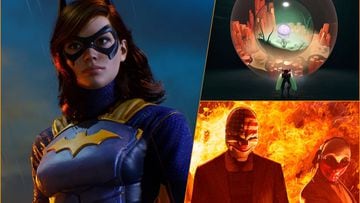 It took a few days longer than expected, but we already know the new Xbox Game Pass games for the second half of September. They were announced via Xbox Wire, and the selection is as diverse as the titles chosen for the first two weeks. They will be arriving on Xbox Series X|S, Xbox One, PC, and Cloud in the coming days.
As you can see, the first on the list is Lies of P, announced in the first half of the month and available since yesterday. The rest are all unreleased, and what stands out this time is the number of games that will be released directly in the service's catalog, as in the case of Party Animals, Payday 3 and COCOON, the new sci-fi game from the creator of LIMBO and INSIDE.
Xbox Game Pass games in September
Games leaving Xbox Game Pass on September 30, 2023
As with every month, some come and some go, so here's a look at the games leaving Xbox Game Pass on September 30. As always, you can buy them all at 20% off on Xbox Store.