King Kong vs Godzilla
Call of Duty Warzone reveals Season 3 new features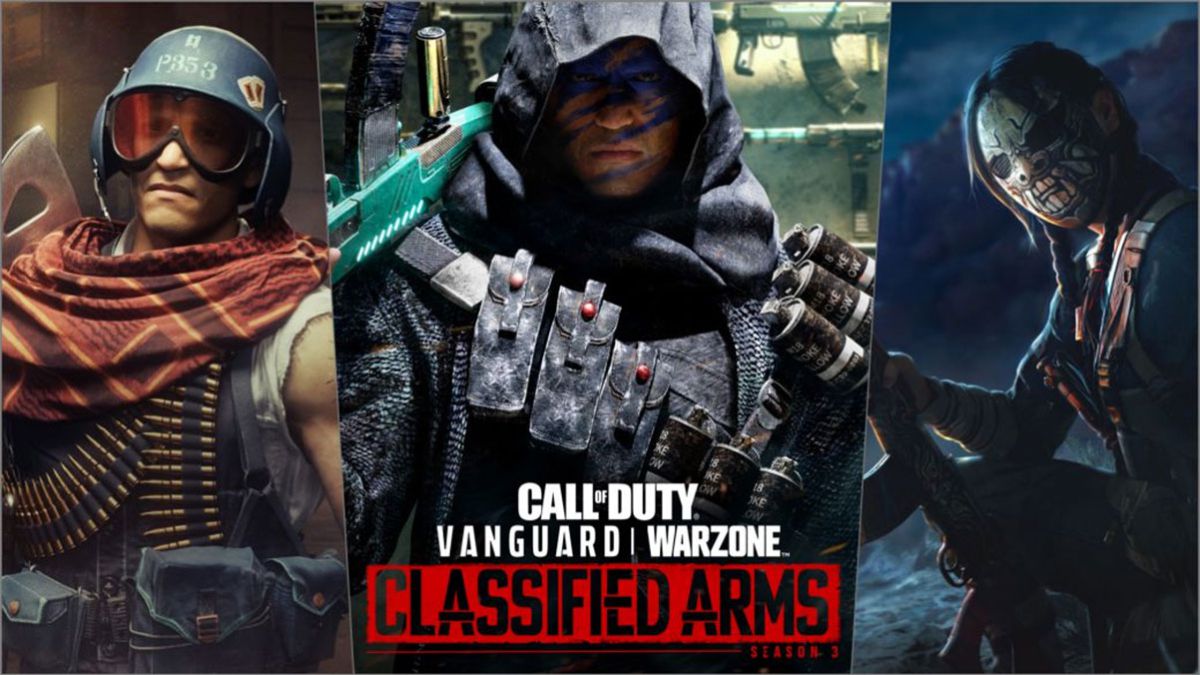 Here are all the new features that will arrive to Call of Duty Warzone as part of Season 3. Take a look at the weapons, locations and more.
Call of Duty: Warzone and Vanguard confirm the contents that will arrive during Season 3, Classified Arms. The thematic content will begin on April 27, 2022, on PS5, PS4, Xbox Series X|S, Xbox One and PC. A few weeks later, on May 11, the event Operation Monarch will take place, where King Kong and Godzilla will fight in the middle of Caldera. Here are all the highlights for the upcoming Battle Royale update.
CoD Warzone Season 3: the highlights
Since the arrival of Caldera, players will take notice of new locations, like Dig Site. This excavation area shows gigantic skeletons of unknown animals, which serve as cover around a giant crane. It is located between Mines and Ruins and will be a relevant area for those looking for equipment. In addition, three known landmarks will be updated: Runway, Peak and Lagoon. The mines under Caldera will be the setting for the new gulag.
Four new weapons will arrive throughout the season. From day one, players will have access to the first two weapons included on the season pass. The first one is the M1916 Marksman Rifle which the studio points out as "the favored weapon of one of the new Operators who is typically known for favoring long-range combat". The second is the Nikita AVT assault rifle, which at Vanguard will be the weapon with the high recoil of its group. Later will come the Sledgehammer: Melee, and the H4 Blixen: SMG.
Mateo Hernandez will be the operator included in the battle pass. Florence Carter and the mysterious Kim Tae Young will arrive as part of the seasonal reinforcements. All these contents will mark a small update in the size of the game on the console. The publisher stresses that the Warzone and Modern Warfare DLC will be a bit larger than usual, but it will be reduced once the optimizations are done. The PC version is left out of this change in size.
Source | Call of Duty Blog