EA Sports
FIFA 23 makes history with Ultimate Edition cover, the first global cover featuring women's soccer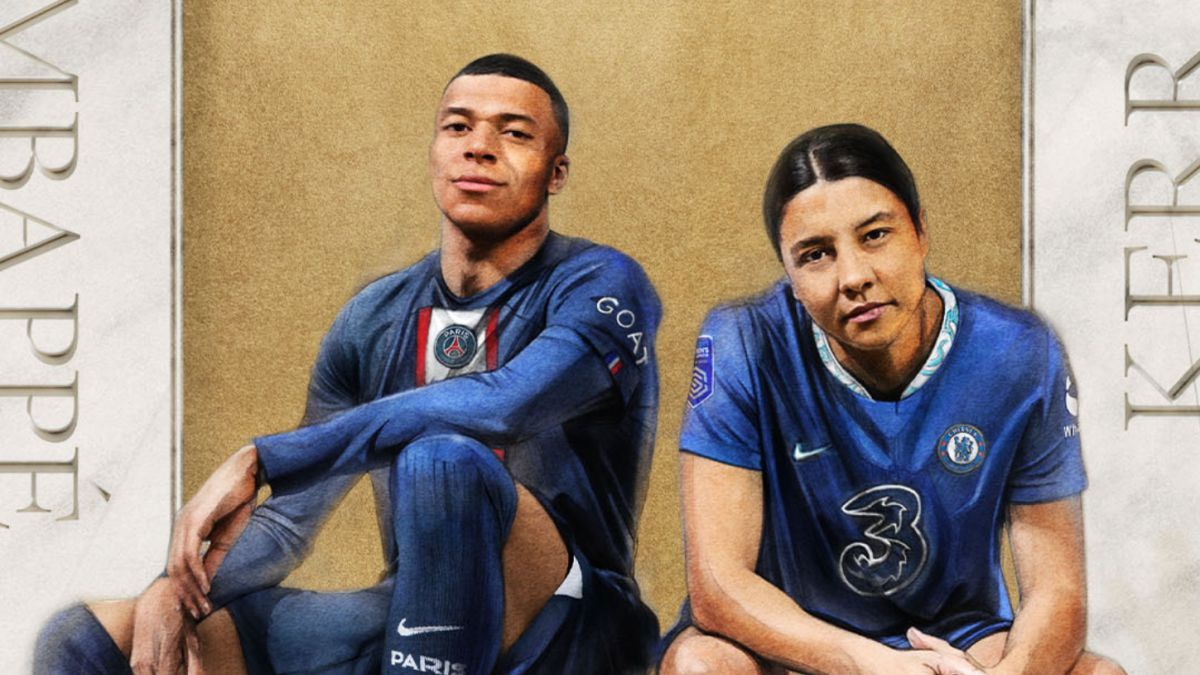 EA Sports unveils the cover of FIFA 23 Ultimate Edition, featuring Kylian Mbappé (PSG) and Sam Kerr (Chelsea). EA's franchise makes history.
The preseason of virtual soccer has already begun. EA Sports has shared the official cover of FIFA 23 Ultimate Edition, which marks a milestone for inclusion in the sport. It will be the first release to feature a global cover that includes the presence of women's soccer. The chosen players are Kylian Mbappé (Paris Saint-Germain) and Sam Kerr (Chelsea).
On the cover we can see both stars sitting on a pedestal. On either side are their names, while Mbappé plays with next season's UEFA Champions League ball, a clear message about the impact of licensing on the video game and the Frenchman's interest in winning the trophy as the leader of Paris Saint-Germain.
There are other small details that do not go unnoticed. On the one hand, we find the Dual Entitlement seal, the Electronic Arts program to offer the version of the past and present generation in a single package. On the other hand, the team alludes to Hypermotion 2 technology, the new version of the animation engine that was used for the first time in FIFA 22. We will know the specific details in the near future.
What can we expect from FIFA 23?
FIFA 23 will mark the end of the partnership between EA Sports and FIFA. The American company will begin to build its solo stage from July 2023, with that EA Sports FC of which we already know some information. Despite being the last installment, the level of ambition will remain high as a farewell to these nearly three decades of success. "It will be the most ambitious game ever created" within the saga, said Cam Weber, executive vice president and general manager of EA Sports.
Source | EA Sports