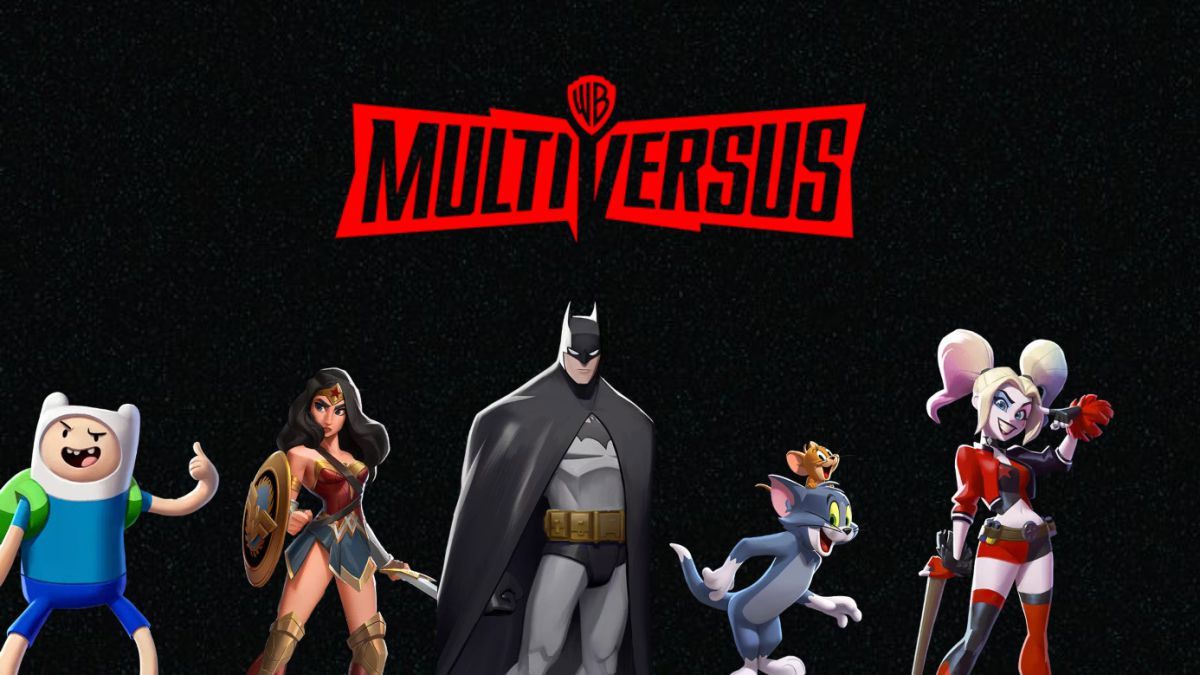 Between one update and another, it is not always clear which ones are the best. We tell you the main strengths of the characters that will give you victory.
The hottest new game is MultiVersus, a team fighting title in which Warner Bros. characters battle it out to be the last man standing on the battlefield. A huge community has been created around it and every day more and more players are getting into it. If this is your case and you want to find your way to victory, we tell you which are the best characters you can choose in August 2022, taking into account the buffs and nerfs of some of them so that you don't get a nasty surprise.
Top MultiVersus Characters in August 2022
As there are still more than three weeks left before we welcome September, we should pay special attention to the changes that have been confirmed for some fighters. For example, Bugs Bunny is very powerful, but he will be nerfed in the next few days, just when EVO 2022 ends. So we don't know how he will look from then on. Let's play it safe: here are the best ones.
Finn The Human (Assassin) - He's fast, hits hard and his powers recharge pretty fast, why else? He's a lot of fun to control due to his agility. The best thing is that even after the nerf he suffered, right now he continues to be one of the most recommended options, especially for his repertoire of attacks and his potential to cause very dangerous hits in the air. Small but tough.
Batman (Bruiser) - The good Bruce Wayne could not be missing from the list. He is an ideal character in case you have doubts and don't want to complicate things. One of the most balanced and versatile, thanks to his repertoire of skills. Bombs, projectiles, physical attacks... Batman is capable of dealing with any situation by land and air, either to defend himself or to attack.
Wonder Woman (Tank) - Our personal bet, despite not being the most used. Wonder Woman is a very interesting character, despite not being the most powerful. First, because she doesn't require a lot of learning to control her, and second it is confirmed that she will soon receive a buff. The only drawback, which is probably part of the tweaks, is that the recharge of her abilities is not very fast. The perfect block when receiving a hit refills the meter of her powerful shout, while her sword has a good range.
Harley Quinn (Assassin) - As you may have noticed, we have a weakness for Assassins. Harley Quinn is fast, powerful and her fighting style is very varied and covers several facets. Her strong point is fighting in the air, a situation that often occurs in MultiVersus; it is ideal to take advantage of her aerial strikes and her speed to ruin the escape plan of enemies who chain several jumps when they are in trouble.
Tom and Jerry (Mage/ Ranged) - The dynamic duo of the game. Charismatic and known by all. Their role is very specific, and their virtues are very clear as soon as you see them in action: they do not shine for their power, but for their ability to cover a lot of ground and gradually undermine the opponents because unity is strength. You can control the direction of some of their projectiles and they are very reliable at long range.