Fortnite Season 4
Fortnite Season 4: Veronika's Starter Pack is now available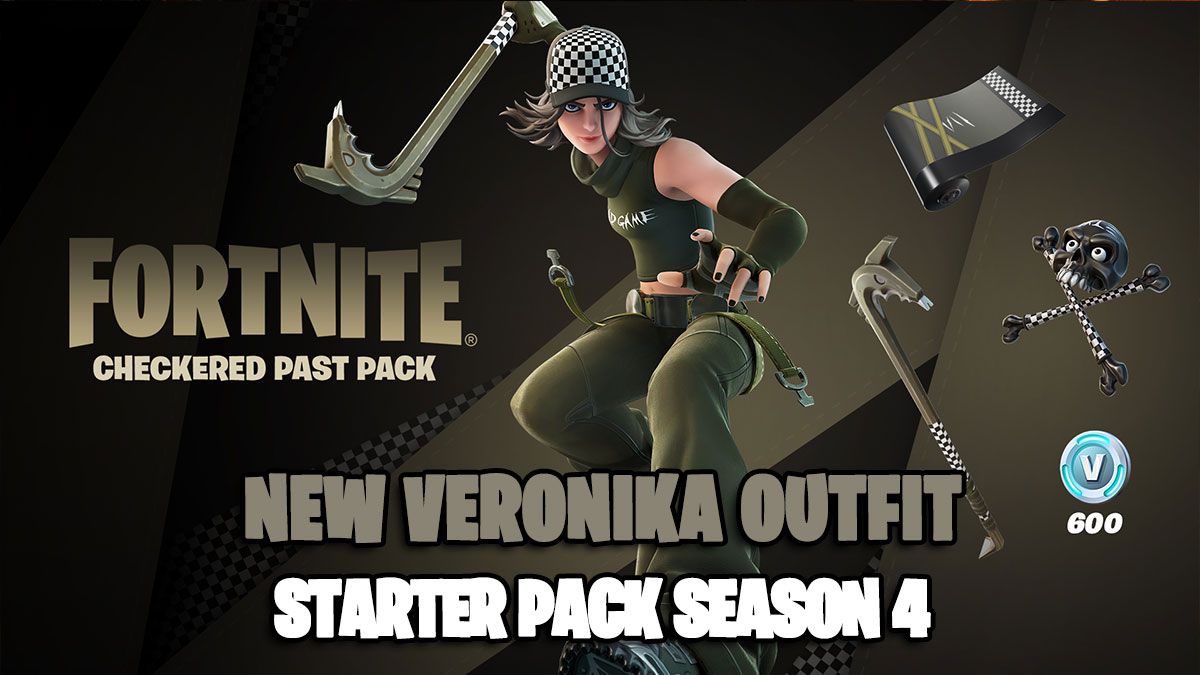 The Fortnite Season 4 Starter Pack arrives in the store, with the new Veronika skin. We show you what are all its accessories and how to get her.
Fortnite Season 4 Starter Pack arrived in the store on September 27, 2022. The new Veronika outfit has arrived in Fortnite. Just below we tell you how to get the Fortnite Season 4 Chapter 3 Starter Pack, and show you all its contents:
What is included in the Fortnite Season 4 starter pack, how to get it?
The Fortnite Squared Past Pack is the starter pack for Fortnite Season 4, and includes all of the following for a price of $3.99:
Veronika Outfit
Good Ol' Pete Back Bling
Thudthumper Pickaxe
Checks and Scratches Wrap
600 V-Bucks
Once acquired, all these cosmetic items will be ours forever, and we will be able to equip them whenever we want from the Locker.
We remind you, however, that all these items (except for the V-Bucks, which are Fortnite's virtual currency) are cosmetic. That is: they are ornaments to modify our appearance, and do not influence the balance of the game.
What are Fortnite starter packs?
With each new season of Fortnite Battle Royale, a new starter pack arrives in the store consisting of an outfit and its accessories, plus 600 V-Bucks; all priced at $3.99. The Fortnite Checkered Past Pack is the starter pack for Season 4 of Chapter 3.
This is a limited-time offer whose content changes after seasons. That is, once the next starter pack arrives, it will be impossible to obtain Veronika and her accessories because they will never return to the store.
Source | Fortnite Battle Royale