World Cup
Argentina to win the 2022 FIFA World Cup Qatar according to FIFA 23 forecast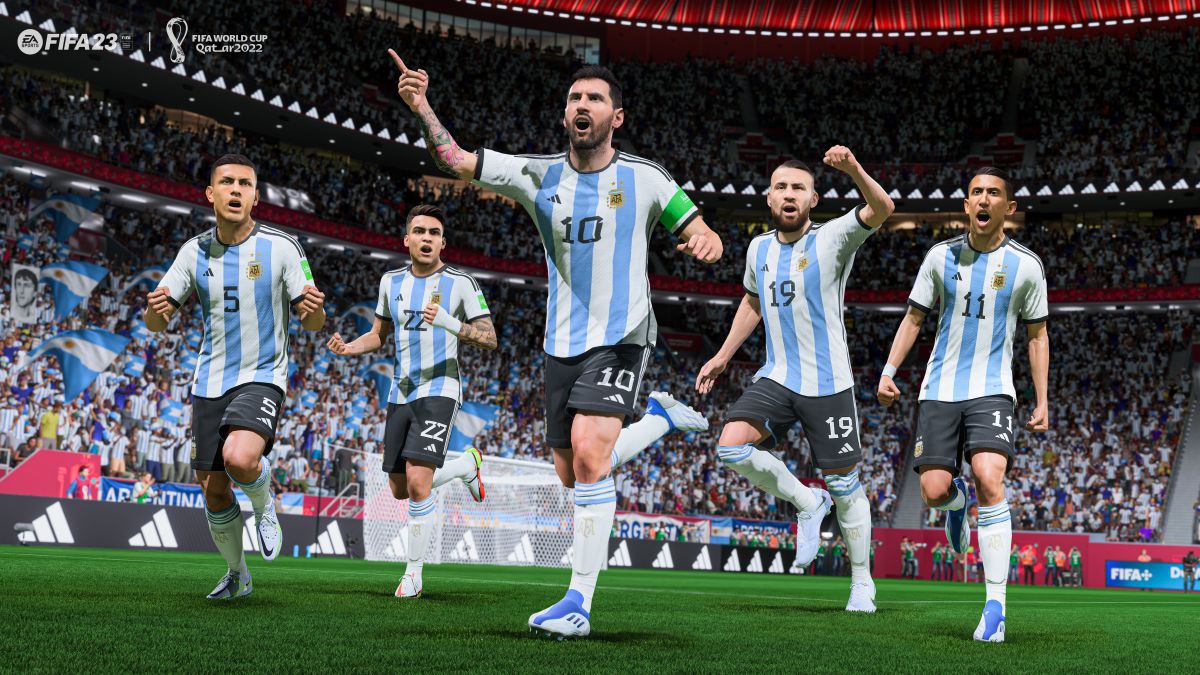 EA Sports unveils its traditional prediction for the 2022 FIFA World Cup in Qatar, where according to FIFA 23, Argentina will be the winner.
EA Sports is ahead of the start of the 2022 FIFA World Cup in Qatar with its predictions. According to the U.S. studio, Lionel Messi will lead Argentina to be crowned world champions with a narrow 1-0 win over arch-rivals Brazil. The striker will also win the Golden Boot and the Golden Ball of the World Cup, while the Golden Glove will go to Emiliano Martinez after a four-way tie with Rui Patricio (Portugal), Alisson (Brazil) and Dominik Livakovic (Croatia).
The Tournament Team is formed with players from four teams in a 4-2-4 formation, which you will find below:
Emiliano Martínez (Argentina)
Joao Cancelo (Portugal)
Raphael Varane (France)
Marquinhos (Brazil)
Marcos Acuña (Argentina)
Leandro Paredes (Argentina)
Rodrigo de Paul (Argentina)
Vinícius Jr. (Brazil)
Lionel Messi (Argentina)
Kylian Mbappé (Francia)
Richarlison (Brazil)
The prediction was made based on simulating the 64 matches of the official World Cup structure. The truth is that their simulation has some value: they were right in the winners of the 2010, 2014 and 2018 editions. Although the estimation of these matches has failed a little, it is admirable that they have predicted the outcome of 3 consecutive finals in a row.
Qatar 2022 World Cup arrives in FIFA 23
Content related to the Qatar 2022 World Cup will arrive at no additional cost to FIFA 23 on November 9 on PS5, PS4, Xbox X|S series, Xbox One and PC (Nintendo Switch is excluded). The matches will show "an authentic full recreation" of what viewers will be able to follow at home through the official broadcast.
From November 21 through December 18, you will see a new in-game feature called FIFA World Cup: Live. This experience will update the progress of the tournament in real time so that players can follow its course or try to change the course of history, all of this with the authentic templates of each match. These are just some of the elements that will be incorporated in the update. Find out the details at this link.
Source | EA Sports