Cinema
Indiana Jones 5 explodes with a batch of new images with an enigmatic character included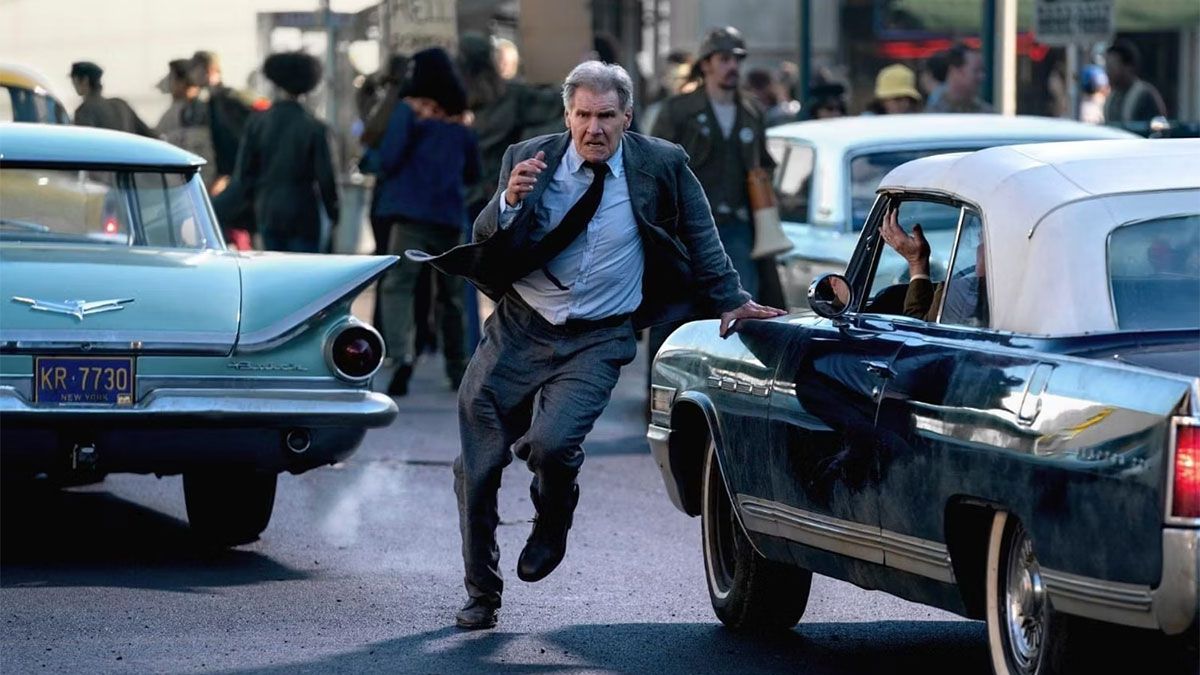 The new installment of Indiana Jones with an unstoppable Harrison Ford shares many previously unpublished images with its main characters.
Of course, this is the week of Indiana Jones 5; these days we have received both new promotional images and the first official stills of the film, all through an article in Empire magazine that does not stop growing day after day. Now comes a new batch of images of the movie in which we can see its different main protagonists, including Harrison Ford as the unstoppable Indiana Jones, Phoebe Waller-Bridge as Helena, Indy's goddaughter, or Boyd Holbrook as Klaber, the henchman of the film's villain played by Mads Mikkelsen. Empire shared this via Collider
Indiana Jones 5 stunning images
James Mangold's new movie bets on a luxury cast. And this is evidenced by these new stills from Indiana Jones 5, in which we see Indy running through the streets of what looks like the Apollo 11 parade in New York City, where it seems that he will face the dangerous and violent character of Boyd Holbrook, "the lapdog" (in the actor's own words) of the villain Voller, played by Mads Mikkelsen.
Although one of the most striking images of this new set is one in which we see Indiana Jones in front of a mysterious figure that seems to be dressed in military uniform. Who is it? Is it Mads Mikkelsen's Voller? Perhaps Antonio Banderas, who also participates in the film? We will have to wait until June 30, 2023, to discover all the secrets of Indiana Jones 5 with its theatrical release.
Indiana Jones 5 is directed by James Mangold with a production by Steven Spielberg and a screenplay by Jez Butterworth and John-Henry Butterworth.
Source | Empire via Collider