Fortnite Season 4
Fortnite Season 4: the second teaser of the final Fracture event is released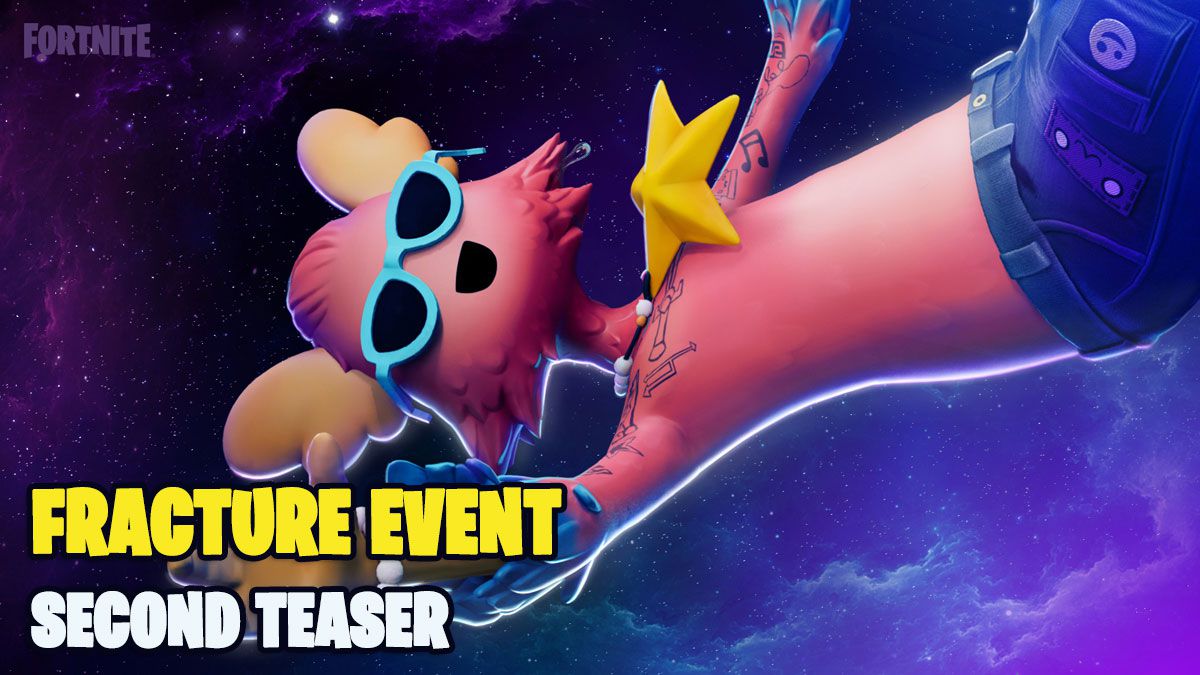 The teasers of the final event Fracture of Fortnite Season 4 continue. We show you what the second teaser of the final event of Fortnite Chapter 3 looks like.
This week is not only the end of Fortnite Season 4, but of Chapter 3 with the arrival of the Fracture event. Epic Games continues to release teasers to build anticipation for the event. In this news, we show you what the second teaser looks like and what it means:
Fortnite Season 4 Fracture final event: second teaser
On the morning of Monday, November 28, 2022, both on Fortnite's social media such as Twitter and in the game itself appeared the second teaser of the final event Fracture. This teaser is an image of Unstuffed Guff being sucked into space.
The same image appeared in the game with a post mentioning the following: "FRACTURE – The island's reality is deteriorating. It's up to you to reforge it. Jump in on December 3 at 4PM ET for the one-time only Chapter 3 Finale."
Over the next few days Epic Games will release more teasers, although in this case, it looks like the individual images will be separate from a mosaic that forms a larger image. We will be attentive to inform you as soon as possible and as detailed as possible.
Fortnite Season 4 Fracture final event: date and time
The final Fracture event of Fortnite Season 4 takes place on Saturday, December 3 at the following times in the United States:
4:00 pm ET
3:00 pm CT
1:00 pm PT
Thirty minutes before the event time, the Fracture game mode will be available. We have to select it in the Discover tab and click on Play to enter it. We recommend you to enter as soon as possible to avoid unforeseen problems.
Sources | Twitter/FortniteGame, Fortnite Battle Royale