Golden State Warriors star Stephen Curry graduates from Davidson College 13 years after leaving
Golden State Warriors superstar Steph Curry has officially graduated from Davidson College, 13 years after he left the university to join the NBA.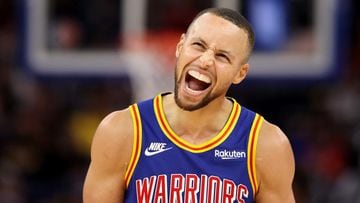 It's been quite a week for Stephen Curry. He has just helped the Golden State Warriors reach the Western Conference finals, and in the process became the first NBA player to sink 500 playoff three-point shots in his career. Now he has another reason to celebrate, and it's not basketball-related.
Davidson College has announced that the two-time NBA MVP has officially graduated, 13 years after he left the university to declare for the NBA draft.
Curry left with one semester to go
The college said that at the time of Curry's departure in 2009, he only needed one semester to complete his studies and officially graduate. He enrolled in the school in 2006 and played for the Davidson Wildcats before being acquired by the Warriors as the seventh overall pick in the NBA draft.
The 34-year-old finished his classes during this school year's spring semester, and is now included in the list of Class of 2022 graduates. He completed a Bachelor of Arts degree with a major in Sociology.
The eight-time NBA All-Star is viewed as the best player that the college has produced, leading the school in all-time records in shooting and steals. With this level of performance, Curry would deserve to have his university jersey retired.
However, the school strictly applies the rule that they can only retire numbers of graduates, which is why he had not received this recognition. With Curry's graduation, they can finally honor the number of their alum, who has been acknowledged as one of the best point guards and shooters in NBA history.