Cowboys vs. Giants: Monday Night Football
All the details you need ahead of tonight's Monday Night Football game between the Dallas Cowboys and their opponents New York Giants, at the MetLife Stadium.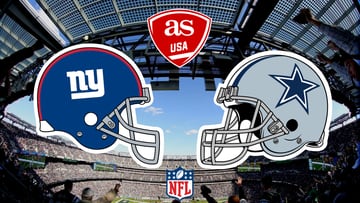 The Dallas Cowboys have the second-most appearances on Monday Night Football after the Miami Dolphins. and stand 49-34 on Monday nights coming to the next week's prime-timer against the bitter rival New York Giants.
It will be Dallas' only MNF appearance of the season and the 13th all-time against the Giants, but it promises it will be an all-time classic as always.
The Giants went 4-13 in 2021, but they have two wins in two weeks of the 2022 NFL season. The Cowboys (1-1) also encountered a path to win in Week 1. Cooper Rush strolled in at quarterback last Sunday for the injured Dak Prescott and conducted a 20-17 victory against the Cincinnati Bengals on a last-second field goal. The Cowboys have dominated their NFC East rivals, winning nine of the past ten meetings with the Giants. They overcame their NFC East rivals last season, grabbing a 44-20 victory at home in October and striking off New York 21-6 at MetLife Stadium in December.
Dallas Cowboys will have an ideal opportunity to redeem the hopes of a fanbase fast losing patience with their team with a solid performance and win over the Giants; make Monday night's clash at MetLife Stadium, where the action will kick off at 8:15 p.m. ET EDT/ 5:15 a.m PDT on 26 September 2022 for viewers in the United States, or 2:15 p.m (BST) in the UK.
Find out when the game kicks off wherever you are in the world here.
Where can I watch Cowboys vs. Giants in the US and the UK?
In the US and UK, the following television channels and online services will be broadcasting the Monday Night Football game:
US: In the United States, you will be able to watch the game live on: ESPN and NFL pass
UK: Channel 5.
Text coverage of Cowboys vs. Giants, no matter where you are in the world
With our minute-by-minute coverage, you can follow all the action of the Monday Night Football game live here on AS USA. We'll be building up to kick-off from an hour before with team news and analysis, so no matter where you are, so long as your phone's connected, you can find out exactly how things are going.