LIGA MX
América dominates goals in both women's and men's competitions
Kiana Palacios and Henry Martín are the Liga MX scoring leaders, in their most recent matches they scored four and three respectively.
América had a very decent weekend, both in the women's and men's games they thrashed their rivals, handing the bragging rights to the fans. On Saturday the Eagles, with a superb performance by Henry Martín, scored six goals against Mazatlán and this was followed up on Monday, with a four from Kiana Palacios in the six fired past Necaxa.
With the damage done by their attackers, América placed at the top of the individual scoring table in both competitions.

Where is Henry Martin in goal table?
The 'Bomba' shone in the duel against the Arrebatados with his hat-trick, in addition, he assisted in the goal scored by Diego Valdés. This is the third consecutive game he has beaten opposition keepers, scoring the opener against Puebla, and then against Toluca, he knocked home a penalty as well as providing an assist.
He leads the way in the Clausura 2023 on four goals, and behind him comes Funes Mori, 'Choris' López, Gignac and Dinenno with three. Henry is scoring every 55 minutes.
Where is Kiana Palacios in goal table?
'Super Ki' is on fire. In the four games América has played in this tournament she has scored seven: one against Cruz Azul, braces against Puebla and Tijuana, and four in this last match against Las Centellas.
As yet she has no assists but that is of little concern. Behind her in the scoring table comes 'Licha' Cervantes, Charlyn Corral, Christina Bunrkenroad and Uchenna Kanu, with six, five and four goals, respectively. Kiana averages a goal every 35 minutes of play.
Kiana and Henry chase all-time scorers
In the women's category Kiana Palacios, with her four goals against Necaxa, jumped up on the list of all-time scorers of América Femenil. With 23 she is the fourth best, surpassing Dayana Cazares, and now only behind Casandra Cuevas, Lucero Cuevas and Daniela Espinosa, with 45, 49 and 77 goals, respectively.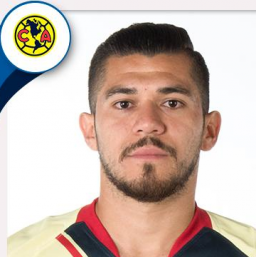 For his part, Henry Martín is about to exceed the 74 goals scored by Oribe Peralta, the Bomba's tally now 73. Gonzalo Farfán is also within reach with 76, so if he continues with this rhythm, the Yucatecan will soon pass them and thus enter the top 10 scorers in the club's history.