Back spasm rules Gareth Bale out of Real Madrid title celebrations
The Welsh striker posted a message apologising for his absence as Real Madrid secured their 35th league title with a 4-0 win over Espanyol.
Real Madrid celebrated their 35th league title at the Santiago Bernabeu today with a 4-0 win over Espanyol, with one member of the current squad absent, Welsh striker Gareth Bale. The Cardiff born winger was ruled out of the matchday squad late on Friday night citing back problems and failed to show up at the Santiago Bernabéu with all players expected to attend home games as per club protocol.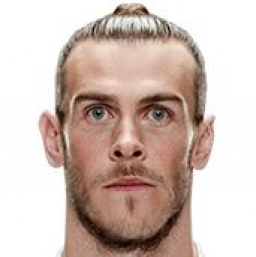 The Welsh international who is out of contract with 'Los Blancos' at the end of the season missed his side brushing Espanyol aside with a comfortable 4-0 win with Rodrygo (2), Asensio and Benzema bagging the goals. As Marcelo and Karim Benzema lifted the trophy and the celebrations began on the pitch at the Bernabéu, many fans began to ask the question....'where is Gareth Bale'?
Disappointed Bale
Just as the knives were being sharpened, the striker managed to calm the rising tension with a post on his Twitter account: "So disappointed that I'm not able to be part of the celebrations this evening due to a bad back spasm but really proud of the team for winning the title! Enjoy tonight boys".
Bale's constant absences and miraculous recoveries when Wales games come around has wrangled fans of 'Los Blancos' this season with many feeling that his interests lie in securing a place at the 2022 Qatar World Cup over those of his club side and few tears will be shed come 30 June when his nine years with the Spanish club come to an end.