Barcelona name their price for Memphis
Xavi Hernandez does not consider the Dutch striker as an essential player for his future vision and the club would be willing to transfer him if an offer between 25 and 30 million arrives.
Memphis Depay is seen as a non-essential player for FC Barcelona manager Xavi Hernández as he plans the future of his squad. The Catalan club have already informed the player's agent that the Dutchman was not a key part in the future plans of the Blaugrana coach and have encouraged his representatives to find him another team this summer, especially considering that the striker's contract ends in a year. The club will play ball and will not complicate any exit, as long as the offer is around 25 million euros.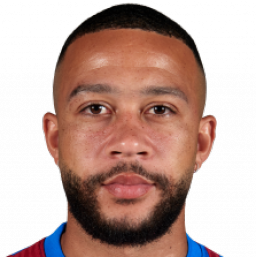 Xavi believes that with the signing of Raphinha he has more than sufficient attacking options with the likes of Ferran Torres, Ansu Fati, Abde plus the return of Collado after his loan to Granada. In addition, the Catalan club are waiting to hear Dembélé's response to a new contract with all signs pointing to the French winger staying at Camp Nou. With this current scenario, Xavi was content to give the green light for
a Memphis exit, a player who has never really settled with the Catalan giant since his move from Lyon last summer.
Cryptic messages
The Dutch striker has posted a series of cryptic this week on his Twitter account with the "this season is about to be scary" message in particular possibly alluding to playing in a new club?
Memphis Depay's time at FC Barcelona will have been short-lived. In his first and only year, the Dutch international has played a total of 38 games and has scored 13 goals.
Assuming no transfer movement relating to the striker is imminent, Depay will return to training with the FC Barcelona first-team squad at the Ciutat Esportiva on July 11 and it's even possible that the forward plays a role in the forthcoming US tour but ultimately everything points to the player's days at Camp Nou being numbered.