LALIGA SANTANDER
Barcelona's Raphinha shows his worth on the right wing, his favourite position
Playing in his preferred position, the Brazilian has shone for Barcelona over recent weeks.
Raphinha, 26, is a strong figure from the humblest corners of football. Perhaps that is why he did not use any microphones to make a point after being slowly edged out from influencing at Barça as much as he did at Leeds. Instead, he told Xavi directly. He wanted to play on the right and only on the right, because it is where he feels comfortable and where he believes he best expresses himself on the pitch.
Xavi was also sincere. On the right there was only room for either Dembélé or himself. And once the manager decided that only one could play at a time, the Brazilian found himself on the bench. Raphinha accumulated five substitutions in a row and, when it was his turn to start (against Espanyol and Girona) he seemed suffocated by the pressure of having to show that he had could compete with the Frenchman.
Raphinha's undroppable form since Dembélé's injury
Coincidence or not, the Brazilian has been a bolt of lightning since Dembélé went off injured against Girona. Let off the leash at the Benito Villamarín, he scored the 0-1 win that put Barça ahead in the game and he was still going right until the last kick when he could have won his side a penalty.
More detail:
Against Sevilla, LaLiga chose him as the MVP of the match as he played a part in all three goals: he started the combination with Kessié and Alba for the 1-0; he masterfully assisted Gavi in the second and scored the third himself. A festival of football fun. Raphinha has bagged six goals and eight assists this season, from which many moments will surely be remembered. He assisted Lewandowski's 0-1 at Mestalla in a last-gasp winner; he scored the 1-2 in the closing minutes against Osasuna; and now he has had this brilliant run against the two teams from Sevilla that confirms what we expected: he has passed the test of being up to the level in the absence of Dembélé.
Will Raphinha stay at Barcelona next season?
The future of Raphinha is unknown. For Xavi, extending Dembélé's contract, which ends in 2024, is something he wants. And no matter how much the manager insists on ensuring that the two are indeed compatible, it is yet to be proven. Having two top quality first team players fighting for the same position usually only lasts a year. We will see.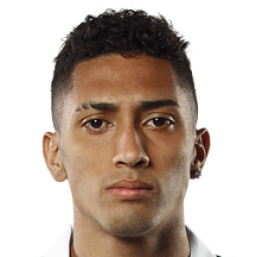 LaLiga Santander 2022/2023
*Data updated to date Feb 7th, 2023
More Barça: