Betis hope Real Madrid won't offer Ceballos a new deal
At the Benito Villamarín, Betis know that there is nothing they can do if Madrid decides to renew the midfielder's contract. But the champions have not made a move yet...
Betis still have not given up on the possibility of Dani Ceballos returning to Heliópolis next summer. At least, not quite. For now, the return of the Utrera-born midfielder to the Villamarín is a dream that will remain dormant as long as Real Madrid makes no move regarding the renewal of his contract - something that they have made no move to do in spite of the player's excellent performances in recent outings. The latest, in Wednesday's win over Elche at the Bernabéu, when he was once again applauded by the home crowd, who chanted his name, in a bid for him to stay at the club.
The Verdiblancos made its first financial and sporting proposal to Ceballos a few weeks ago - not the best timing to put forward an offer because it was just as the player was starting to feel important within the team and wanted to see what would happen at Real Madrid. Ceballos proved himself to be a key player for Ancelotti's team at the recent Club World Cup and in many of the last few matches in LaLiga. As soon as Ancelotti handed him a regular run of games, the midfielder made it publicly clear that will renew his contract if Madrid do their part.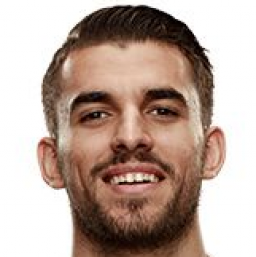 "I've said it countless times, there's no bigger club than Real Madrid. I think now is the time to grit your teeth. I have four months left on my contract, where I will finish this part of my career at Real Madrid, but from this point on, I have a lot of games ahead of me in which I can demonstrate the level I must show to continue at this club," he told DAZN after another great personal display against Athletic at San Mamés.
Ancelotti has generally kept his distance when asked about the continuity of players who are coming to the end of their contracts - explaining that he won't interfere in personal matters between players and the club. However, he continues to give Dani playing time: "He is doing what a footballer should do, be professional and serious, taking advantage of the time I give him. He's doing everything very well, we're delighted with him. And the Bernabéu recognizes it, it's good for him," the Italian coach said.
Milan or Seville
Ceballos' inner circle think that, sooner rather than later, Madrid will get down to serious business to deal with the issue of his contract. As it stands, he seems to have earned more than enough to continue at the club. It would be a waste to let him go for free - especially just as he is hitting form. Several European clubs, including Inter Milan have already expressed an interest. Although the feeling with Betis, in this case, is mutual - if he doesn't continue at Madrid, Ceballos still dreams of returning to Benito Villamarín one day.