FRANCE
Eduardo Camavinga stakes claim for midfield spot with France
The Real Madrid midfielder took advantage of his place in midfield for France against Ireland.
In the lead-up to the current international break, France coach Didier Deschamps had no doubts: Eduardo Camavinga offered him more at left-back than in midfield.
The Real Madrid midfielder was expected to deputise for Theo Hernandez in a position where France were short. But this wasn't to be and the strengths of the former Rennes player saw him start in the No 6 role against Ireland on Monday.
At the Aviva Stadium in Dublin, Camavinga was, alongside goalkeeper Mike Maignan, the best player in the French side. The 19-year-old midfielder dominated in his own half, and gave his team-mates a license to get forward. He was a breath of fresh air for a France team that attempted and almost failed to close the game against Stephen Kenny's men out.
Camavinga replaces Tchouaméni in midfield
For Deschamps, this turnaround has taken a headache away. In Friday's match against the Netherlands at the Stade de France, Aurélien Tchouaméni played, but the former Monaco wasn't at his best. The French coach decided to introduce Camavinga in the final stages and France's ball control was tidier, something which definitely helped him get into the starting line-up against Ireland.
In the first half, he was reluctant to play forward and reliant on the safety pass, but in the second half, Camavinga kicked on. He settled the French side in their opponents' half, intercepted any Irish counter-attacking options and also brought a calmness to his play. It was not the best game of his career, but his performance makes it clearer for Deschamps when choosing his next midfield.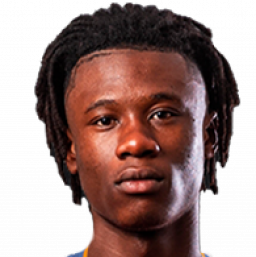 L'Équipe began their assessment of Camavinga's game by pleading that he should not play at left-back again. "Left-back? No! He felt technically liberated in the second half. In this international break, he has taken advantage of Tchouaméni," they wrote.
Camavinga's performance in Ireland was his definitive vindication as a midfielder. In several interviews over the last few months, he has admitted that he feels much more comfortable playing as a defensive midfielder. He led the French national team for 90 minutes. Now it only remains to be confirmed in the next break, in June, which will be decisive to know Deschamps' intentions with the Real Madrid talent.