PREMIER LEAGUE
Chelsea's Ben Chilwell opens up on seeking mental health support
After missing England's World Cup squad due to injury, the 26-year-old faced a lonely spell on the sidelines.
Chelsea and England left back Ben Chilwell has revealed that he struggled to come to terms with his omission from the World Cup squad due to injury. The 26-year-old was certain to be selected by Gareth Southgate but a torn hamstring just weeks before the tournament forced him to miss out.
Chilwell has impressed for his club side since returning and was recalled by Southgate for the upcoming European Championships qualifiers. In a press conference ahead of Thursday's fixture with Italy, Chilwell said that he had tried to remain positive throughout a tough period.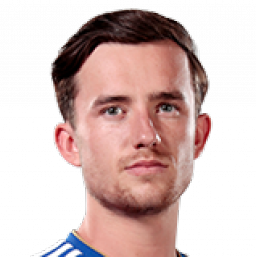 "Of course, mentally, it is very challenging. All footballers go through periods of their career when things are mentally challenging and you have to be resilient, be strong, go through it and come through the other side stronger," he said.
"That's the way I've tried to look at things like the injuries I've had and missing the World Cup."
Mental health should no longer be stigmatised, Chilwell says
Now, Chilwell is encouraging fellow footballers and people outside of the game to be more open with mental health difficulties. The disappointment of missing the World Cup was a major blow for the full back, but he felt equipped to deal with the situation.
In Tuesday's press conference Chilwell revealed that he has sought mental health support in the past and that it helps him to respond positively to setbacks.
"I've been talking to someone for a few years now, and I think the stigma around it is silly really, especially with men, and men in football in particular," he said.
"The way it has helped me, I think it can definitely help everyone. The stigma is something that needs to go."
"I'm trying to spin it into a positive situation, so I can better myself mentally and physically, so when I come back playing I'm ready to help Chelsea and England as well."
Injury can have major impact on players' mental health
The England left back is far from the only professional footballer to feel the effects of the high-pressure world of elite sport. Former footballer and mental health advocate Kevin George told Sky Sports that players can quickly feel isolated when removed from the routine of training and matchdays.
George explained: "Their schedule changes from a team timetable to an individual timetable. With no time to adjust, physically their environment creates a feeling of loneliness.
"Their interactions with others change, as teammates, friends and the press refer to them as their injury. The very thing that separates them from others is their trauma, which creates further isolation.
"This is trauma with plenty of time to think whilst feeling alone, distorting reality negatively by a great amount. It is the birthplace for depression."