Cristiano plays for United before making early Old Trafford exit
Ronaldo played the opening 45 minutes in Manchester United's final pre-season friendly against LaLiga side Rayo Vallecano.
Cristiano Ronaldo returned to Old Trafford today with the veteran striker playing for the first half of the final pre-season test for United against LaLiga side Rayo Vallecano (which ended 1-1). The majority of the Old Trafford faithful received the Portuguese with a certain degree of apathy with no chants in favor or against the striker despite the numerous news about a more than likely exit this summer.
Having missed the squad's pre-season tour of the Far East and Australia due to family reasons, Ronaldo was once again absent for the defeat against Atletico Madrid in Oslo on Saturday.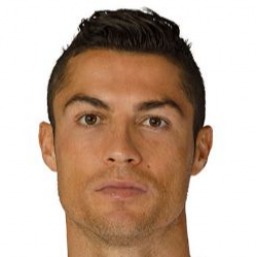 Rumours emerged on Saturday that Ronaldo would feature in Sunday's friendly against Rayo Vallecano at Old Trafford - with the former Real Madrid and Juventus star named in the starting line-up.
45 minutes of CR7
The striker from Madeira played the first half at Old Trafford before being replaced at the interval by Amad Diallo, who promptly opened the scoring immediately upon his introduction.
With just 45 minutes of pre-season football under his belt, Ronaldo seems unlikely to play the entirety of Manchester United's pre-season opener against Brighton and Hove Albion next weekend.
Ten Hag has already made that clear, saying on Saturday that he was not "on the level" of his teammates.
"I cannot tell in this moment [how fit he is]. He is not on the level of the rest of the squad because he missed a lot of weeks. But he needs games and he needs training, a lot," he said following the defeat to Atletico.
The striker made an early exit from Old Trafford with the game still ongoing with United Report speculating that the Portuguese player was anxious to avoid the media.