SAUDI ARABIA
Cristiano Ronaldo miss highlighted by boss Rudi García
The Al-Nassr coach is not shy when it comes to talking about his new star, this time on his contribution in the semifinal of the Arabian Super Cup.
Rudi García, current manager at Saudi Arabian Pro League club Al-Nassr would have been more than aware that when a global superstar like Cristiano Ronaldo is part of his team, a lot of the talk will include him. Fortunately, the Spanish coach doesn't appear to have any problem discussing the topic, even when things are not so positive.
Watch Cristiano Ronaldo's unique reaction to being filmed in a restaurant.
Ronaldo taking time to make Saudi impact
"Cristiano Ronaldo missed a good chance to score, one that would have turned the game around in the first half," García said after his team's 1-0 defeat in the semi-final of the domestic cup. "But I congratulate Al Ittihad.
"They were much better than us until the break," he continued, "so we reacted, but could no longer change things. We lost the Super Cup but we are still first in the championship."
The game was notable for being Cristiano's first loss since his arrival in Saudi Arabia, albeit only his second competitive appearance. The coach had more to say about team dynamics following the arrival of the Portuguese legend, or other stars.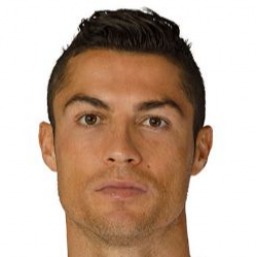 "It's very important that the players play their normal game and don't always try to give Cristiano the ball. I told them they had to make the right decisions on the pitch. Obviously, when Cristiano or Talisca are free and ask for the ball, we have to give them the ball. These two players are capable of making a difference.
Team cohesion key with Ronaldo and Talisca
"Tonight, I think sometimes we had good crossing positions, but there were not enough people in the box, sometimes neither Ronaldo nor Talisca. We have to work on that, have one of them in the area and maybe the other will play outside the area", García added while discussing the painful defeat.
It's only been a few weeks since the former Madrid and Man Utd star landed at the club and the coach is happy to work to incorporate him and improve his contribution to the team. He was fairly ineffective in this Super Cup semi-final clash, and it's been a relatively slow beginning for him. Once the first goal comes, however, chances are the floodgates may open.