Cristiano to be hit with astronomical fine
Cristiano's gesture during the Tottenham game will have consequences. According to the Daily Star, he faces a six-figure fine.
Cristiano Ronaldo is in the headlines this week - but not for his sporting prowess out on the pitch. His petulance during the mid-week match against Tottenham did not go unnoticed and the consequences of his action are already being discussed. The Portuguese star got up from the subs' bench headed straight down the players' tunnel at Old Trafford before the referee had signaled full-time. In football, such behaviour is viewed as an act of indiscipline. United took action immediately - Cristiano has been sidelined and will play no part in this weekend's league meeting with Chelsea. But the punishment won't stop there - he also faces a hefty fine.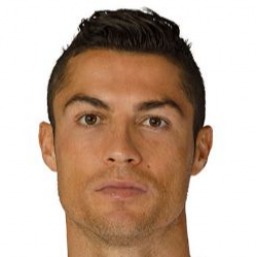 According to the Daily Star, United will serve Cristiano a one million pound fine (1.15 million euros at current exchange rates) - a truly astronomical amount for most people. However, it's for a player of Cristiano's status, it's a relative drop in the ocean - it represents just two weeks of the salary he earns at United.
It is not the first time that Cristiano has been involved in this type of episode. In September 2014, he questioned President Florentino Pérez's transfer policy in front of the media. It had not been the first nor was it the last issue of his otherwise brilliant time in Madrid. He also surprised fans with the way he left Madrid, after years of success. He left to join Juventus but things did not change for him in Turin, and he departure before the end of his contract. There was more controversy in the summer of 2021 - he finally signed for his old club but it was rumored that he was in negotiations with City, United's closest rivals.