SOCCER
Alves to be tried under new 'Only yes means yes' sexual consent law
The veteran footballer could face a sentence of between 4 and 12 years in prison for the 'alleged' rape on 30 December (2022).
Dani Alves remains in prison after his new lawyer Cristóbal Martell appeared on Monday at Barcelona Court number 15 to present the appeal for his release from the Brians 2 prison where the Brazilian footballer will spend his next days until an expected resolution from the court appeal is expected for next week.
Accused of sexually assaulting a 23-year-old woman on December 30, Alves has been adjusting to life in prison while his lawyer was positive as he spoke to Spanish television show 'El Programa de Ana Rosa'.
See also: Joana Sanz says goodbye to Dani Alves
Confident and hopeful, Martell has proposed other alternatives to jail for his client, such as the withdrawal of his passport, a restraining order or the imposition of a GPS bracelet to control his location outside the prison, at least until his trial is held.
Alves to be convicted under 'Only yes means yes' law
If convicted, Alves could be subject to a new law that came into force late last year relating to sexual consent and dubbed the 'Only yes means yes' sexual consent law. Under this new legislation, if proven guilty, the former Pumas defender could be sentenced to anything between 4 and 12 years in jail.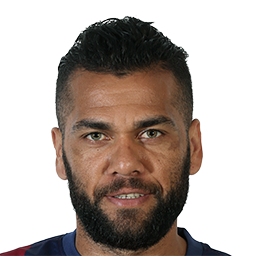 According to Organic Law 10/2022 passed in September 2022, the new law removes the distinction between sexual abuse and sexual aggression (rape) by making explicit that consent is the deciding factor. Passivity and silence can no longer be interpreted as consent.
The law states: "Consent can only be considered consent when it has been freely manifested through actions that, in accordance with the circumstances, clearly express the person's wishes."