REAL MADRID
David Alaba ready to put injury struggles behind him for new season with Real Madrid
After a season in which injuries hampered his contribution, the Austrian defender hopes for a stronger campaign in 2023-24.
The 2023-24 season will not be just another one for David Alaba. The Real Madrid man is coming off the back of one of the most difficult campaigns of his career and is hoping to put things right as Real Madrid look to challenge once again.
The recently-turned 31-year-old has had the support of Carlo Ancelotti but he is aware that he cannot afford to experience another season like the last one. In 2022-23 he missed 31 per cent of games through injury and Madrid missed his presence in certain big games. However, his good end to the season after returning at the beginning of May invites optimism.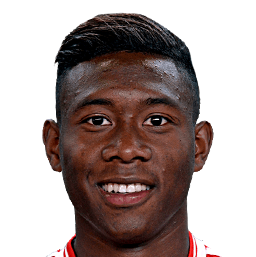 Leader Alaba
The established centre-back managed the feat of making Sergio Ramos a thing of the past, something that few dared to predict. He became the leader of the back line alongside Eder Militão and enjoyed a flawless first year after arriving at Real Madrid the previous summer (2021). Fourty-six games and a double (La Liga and Champions League) made for an excellent first season at the club.
2022-23 was not as successful. He started 2022 on the wrong foot. A muscular problem caused him to miss the Spanish Super Cup and he was also absent from the league games against Athletic Club, Real Sociedad and Valencia. Since then, he has not played more than three matches in a row in domestic competition. In February, he got injured again at Anfield and was not available for either the Madrid derby or El Clásico. Los Blancos only drew against Atlético which put a league title on the line. The title was then lost 22 days later at Camp Nou (2-1).
A positive end to the season
Alaba made it to the Copa del Rey final against Osasuna and Ancelotti fielded him with only two training sessions under his belt, even further demonstration of the faith that the man from Reggiolo has in him and which he confirmed against Manchester City. With Militão suspended for the first leg and Antonio Rüdiger on the bench for the second leg, it was Alaba who remained unchanged.
He finished the season in good form and he wants to start the new one that way, but the competition for places is high. Nacho and Rüdiger, who has already demonstrated his defensive ability on nights like the first leg of the Champions League semi-final against City, will compete for places. Still, the Austrian international is confident. His second child was born in the middle of this month and he is happy in Madrid, integrated into a dressing room that welcomed him with open arms. Alaba is now ready to go again.