FC BARCELONA
FC Barcelona midfielder Pedri injury confirmed: out of El Clásico on Sunday 19 March
The Barça midfielder was attempting to be fit in time for the LaLiga clash but will not make it back for Sunday.
It seems as though FC Barcelona's universe exists on two planes: one of them on the pitch and other - in what must surely be the world's first hard evidence of a mirror world - off it. What happens on the grass is largely very good; away from it, things are a bit of a shambles. The newest problem FC Barcelona have is that Pedri, their shining light in the football-playing universe, has let himself become trapped on the other side.
Follow Barcelona v Real Madrid live
Poor Pedri is currently inhabiting the mirror universe of FC Barcelona, where everything is dark, rainy and sad. He's been trying to get back to the football world and was going to use El Clásico on Sunday to flip things round and return, but it seems that the young talent is going to have to search for another window of opportunity.
Pedri set to miss El Clásico
The Spaniard, it has been confirmed by AS, is set to miss out on Sunday as FC Barcelona take on Real Madrid at Camp Nou in what might well be the game that decides the league. The Catalans have a 9-point cushion above their rivals and a win against Ancelotti and his team would practically seal the title for them.
But, if they are to win, they will have to do it without Pedri, who cannot shake off a nasty hamstring issue and remains on the other side of the universal divide. Having been stuck there for a month, it felt like this was the moment. Alas, it is not to be and the player will also miss out on the international break as he continues his recovery process; Luis de la Fuente had named him in his Spain squad for the upcoming games against Norway and Scotland but now, of course, the manager will have to look elsewhere.
There is hope for the midfielder in the Copa del Rey
But all is not lost, as Pedri can use another game against Madrid as his Einstein-Rosen bridge to save himself: Barça will play the side from the capital in the second leg of the Copa del Rey semi-final after beating them 0-1 at the Santiago Bernabéu in the first tie. It is expected that Pedri will be fit for that game; Ousmané Dembélé is also aiming for a return around that time. Hope remains.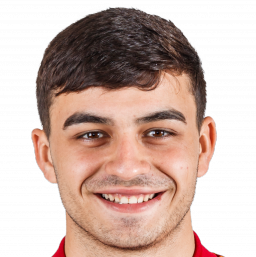 LaLiga Santander 2022/2023
*Data updated to date Mar 17th, 2023