PREMIER LEAGUE
Rio Ferdinand: I can only see Martin Ødegaard leaving Arsenal if Barcelona come in
Premier League and Manchester United legend Rio Ferdinand is a huge admirer of Martin Ødegaard.
Mikel Arteta's Arsenal continue to make headlines in England, and the Gunners are leading the Premier League with very attractive football.
Arteta trusted in youngsters to forge a league-winning team and time seems to be proving him right. He also took risks with signings. In the case of Martin Ødegaard, the Norwegian shone in Donosti, but on his return, he failed to make a place for himself at Real Madrid and went on loan to the Emirates. After a good second half of the season, the Gunners board had one thing clear and they paid €40 million to get the Norwegian.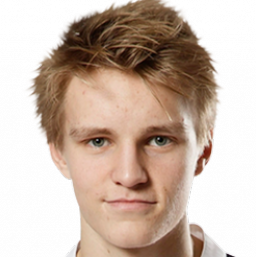 Captain of Arsenal
He is now captain of Arsenal and leads a team who are top of the league. This season, the midfield creator has eight goals and six assists in 18 Premier League games played. He has earned the affection and respect of the Gunners fans, as well as the admiration of British football legends such as Rio Ferdinand.
"I would go as far as to say right now... he's probably my player of the year," Ferdinand said on his Vibe With Five podcast. "If [Erling] Haaland eases up with the goals and Arsenal win the league and Ødegaard continues, he's my player of the year. The only place he goes is somewhere like Barça. If they come in, it's a different conversation."