SAUDI ARABIA
Former Barcelona star Rivaldo hits out at Cristiano Ronaldo and Lionel Messi's Saudi Arabia connections
The ex-Brazil international believes the Portugal captain should leave Al Nassr and finish his career with Champions League holders Real Madrid.
Former Barcelona playmaker Rivaldo was one of the stand-out players of his generation, arguably shining most brightly during his time at Camp Nou. He would then go on to have subsequent spells at Milan, Olympiacos, AEK Athens and in several different countries but struggles to understand the current 'trend' of going to play in Saudi Arabia. The 1999 Ballon d'Or winner has given some forthright thoughts on Cristiano Ronaldo's move to Al Nassr, as well as Lionel Messi's seemingly delicate situation at Paris Saint-Germain.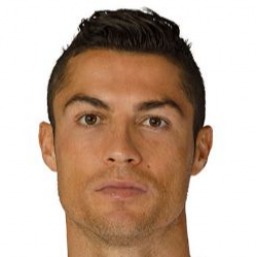 Ronaldo to "return" to Real Madrid after Saudi "disappointment"?
When asked about Ronaldo's move to the Saudi Pro League, the 74-cap former Brazil attacker didn't hold back: "I understand that sometimes players are fooled by the big contracts they sign in Saudi Arabia. But then life there is more closed and the soccer is not always as easy as they expect. Maybe he's going through a period of disappointment and even reflection. Is the money he's being paid make up for the not-so-happy life he's living right now?"
"This happens to every player and Messi himself will soon be able to experience that. It would be good for him and for football to see Cristiano Ronaldo return to Real Madrid to finish his career. Of course, the fans have to understand that they can't demand the same from him as they did when he was 25 or 26 years old, but he can still help the club achieve more".
Rivaldo "saddened" by PSG's Messi
"I was a bit saddened to see Lionel Messi show that kind of attitude, It's disrespectful towards his current club, which is unusual if you look at his whole career. He's never been in any kind of disciplinary trouble before. He certainly could have done things differently. He had other options - to talk to the club, wait for the Saudi leaders to come to Paris or even wait until the end of the season - to come to an agreement with PSG without causing this internal friction," Rivaldo said.