Gonzalo Higuain hangs up his boots
In a solemn press conference, Higuaín announced his goodbye to the game after a glittering career and at the age of 34 confirmed that this season with Inter Miami will be his last as a pro.
After more than 17 years at the top level of the game, on Monday evening, Argentine striker Gonzalo Higuaín confirmed that he will retire at the end of the current MLS campaign. The player who has played for the likes of River Plate, Real Madrid, Napoli, Juventus, Milan or Chelsea, among others has amassed 14 major titles in his time as a professional player and can also boast of being the most expensive Argentine player in history.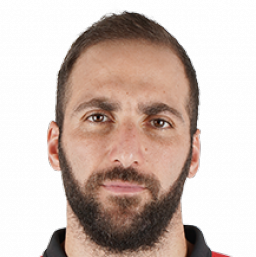 "The decision was made three, four months and I communicated it to the club, we reached an agreement, but I had been thinking about it for years. When I came here to Miami I came for the pleasure of enjoying soccer", stated 'Pipita'. "The people here made me enjoy football again. This year I am having the best moments of my career but it's time to say enough is enough though and I feel that it's time to start other adventures".
So far, Higuaín has 26 goals and 14 assists in 64 appearances (54 starts) with Inter Miami. He led the team in scoring in 2021 and is on pace to accomplish that once again this year. During his career, the Argentine forward has bagged over 300 goals across more than 700 appearances.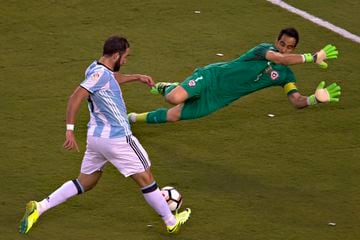 With the Argentina national side, Higuain made his debut with Maradona as coach on October 10, 2009 and scored 32 goals in 75 games (5th in overall 'Albicelete' history along with Maradona), playing 3 World Cups, reaching the final of Brazil 2014. 'Pipita' was also runner-up in the 2015 Copa Américas in Chile and 2016 in the United States.