Guardiola laments City's injury crisis: "We can't continue like this…"
Pep Guardiola highlighted the plague of injuries his side has suffered and states it's down to the excessive number of games.
Bernardo Silva didn't even make it to half-time in Tuesday's Champions League match against Red Star Belgrade. The Portuguese had to be substituted on 44 minutes after picking up a knock and was replaced by Jérémy Doku. It's another setback for Pep Guardiola, with Mateo Kovacic, John Stones, Jack Grealish also in the wars and with Kevin De Bruyne out for the rest of the season.
Grealish was back training on Wednesday and Kovacic has also recovered and should be available for Saturday's visit from Nottingham Forest. Bernardo Silva however, is ruled out.
Guardiola spoke about City's injury issues in his pre-match press conference on Friday.

[Forest manager] Steve Copper said facing Manchester City at the Etihad is the hardest game in the world football... What do you make of those comments?
We'll see tomorrow... (smiles). It's a compliment. Thank you so much Steve, but... [his team] played an incredible game at Stamford Bridge; they fought right until the end against Arsenal away and against United too. Last season, we couldn't win there - we missed a lot of chances and couldn't do it so... We can't deny that last year and this year, at home we feel good. But tomorrow at 3 p.m. we will have to prove it again.
With Bernardo Silva, what's the diagnosis? Do you have any idea of how long he will be out?
It's a minor injury, nothing much. I don't know - one week, 10 days, one week, two weeks... he will be out.
You've highlighted the number of injuries, how important is this period going to be for some of your young players to potentially step up and shine during this busy period - whilst you have key players out?
I have said it many, many times, when the younger players are training with the squad and ready to play it's because we trust them, we rely on them and they can do whatever we want of them. But apart from that, we need the injured players back because we have a lot of games and we can't play the same players for a long, long time. Jack [Grealish] is coming back, he has trained well and maybe he will be ready for some minutes. Kova, Mateo is almost ready, he's in the last part of the recovery. But now we have lost Bernardo for a few days, and John [Stones] and Kevin [De Bruyne] are still out.
Last season, you seemed to be okay on the injury front. What do you think is the reason for so many injuries at the start of this season?
There are a lot of games. With less games, less injuries. A lot of games during a lot of seasons in a row, with not much rest... That's how it is. We demand a lot from the players - a lot of effort and a lot of games and sometimes they cannot sustain it. And sometimes, you can just be unlucky. Jack took an incredible knock to his knee in Sheffield, but that's football and it can happen. But normally with muscular injuries, it's down to a lot of games.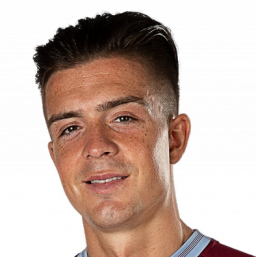 How do you see the impact that Álvarez is having?
He's always had a good behavior. Winning, or playing, being a world champion or not. His behavior on and off the pitch is the same. He has the perfect amount of disappointment if he doesn't play, but he is always ready for any opportunity. Last season, he had Ilkay and Kevin - sharp and in a good moment. Right now, for the circumstances for the injuries, for whatever reason, he's had minutes and he gives us a lot of good things. That's why he's playing but he has to continue. Many games, there will be games that he won't play, hopefully players come back and fight for the best positions and play the games.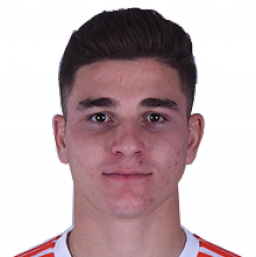 City have 15 points from the first five games, a win tomorrow would mean you have started better than last season. How surprised have you been at the way your players have started the season?
When we arrived seven, eight years ago, we won the first six games, and we finished third or fourth, I don't remember. It's just the beginning. It's important to get points, because the competition is hard - our opponents... some of them don't drop many points but it's just the beginning.
All the squad were so easy to manage, all of them, they were really, really good. Their success belongs to the players of the past because we learned from them and improved on what we have done in the past. I'm not going to say this team is better than the previous one, or the previous one is better than the previous, previous ones... Every team, the club, every player, every member of the coaching staff has been very good.