PREMIER LEAGUE
Haaland in hot water for using phone while driving
The striker was photographed holding his mobile phone when driving his Rolls-Royce in Manchester.
Erling Haaland is one of the most in-form players on the planet at present having bagged 39 goals this season as his Manchester City side sit second in the Premier League and face Bayern Munich in the Champions League quarter finals.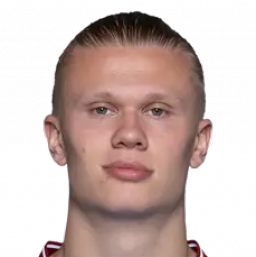 The striker could be in hot water though after photographs were released where the Norwegian appears driving his Rolls-Royce while using his mobile phone with his left hand with the incident taking place in New Islington, in Manchester, close to the Etihad Stadium.
Possible fine
If action is taken against the player, then the striker could be fined 200 pounds and docked six points from his driver's license. An economic fine would have little impact on the multi millionaire but his positive image may become tarnished after many have taken to social media to criticize the footballer's irresponsibility: "Erling has barely set foot on the wrong foot since he arrived to City. But you have to pay more attention to the road when you drive and adhere to the letter of the law", is just one of the many messages taking the Norwegian to task for his misdemeanour.