LALIGA
How Nike won back the affection of Real Madrid attacker Vinicius in the battle against racism
Madrid's Brazilian star has had a troubled recent relationship with the American brand but they appear to be back in his good books.
Real Madrid star Vinicius Júnior has been hugely comforted by the messages of support he has received in the last few days, especially from Real Madrid and Florentino Pérez, but also by the quick action taken by the authorities following the racist abuse he suffered at Mestalla in Valencia.
Vinicius' racism battle "will not stop"
And that has also strengthened his determination to spearhead the ongoing fight to eradicate racism in football. "His battle will not stop," say those closest to the player, whose assertive and zero-tolerance attitude towards racism will, of course, continue for the remainder of the season and also this summer, with Brazil scheduled to play a friendly in Barcelona on 17 June. Guinea will be their opponents and the Brazilian Soccer Federation (CBF) has spoken to Vinícius about using the match to make a statement.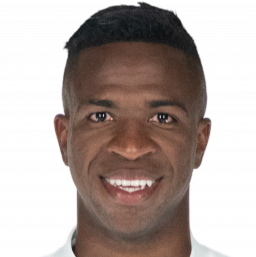 The winger has had to go through one ordeal after another this season. The latest incident at Mestalla was the 10th time he has been the victim of racist abuse in Spain, with previous 'measures' attempting to tackle the problem proving ineffective. But far from being intimidated, Vinicius feels more empowered than ever in his role as the leader of a fight that has been ongoing for decades.
Vinicius expected to stay with Real Madrid
According to his entourage, he also feels a great sense of pride that his reaction on the field and subsequent posts on social media appear to have finally led the world of Spanish soccer to wake up and realise they have a big problem. "No one has spoken on his behalf". It is Vinícius himself who wrote the messages shared. It is also thought he appreciated the apology from LaLiga boss Javier Tebas, issued via ESPN Brasil, on Wednesday. "From now on, anyone who takes a lax approach to racism will have to answer to Vini", is the general conclusion.
Although Vinicius is not now thinking about leaving Spain, as reported by AS, it is something that crossed his mind earlier in the season, before the incidents at Mestalla. During the 2022-23 campaign, he has been on the receiving end of extreme cases of racist abuse and feels that he has not been protected by match officials on the playing field. That, however, only applies to LaLiga, with Champions League games passing by without incident due to, in his view, stricter referees being quicker to punish foul play.
Nike joins the fight against racism
Vinicius has also taken great heart from Nike, his sponsor, standing firmly behind him in the fight against racism. The American sportswear and equipment brand has launched an advertising campaign that will be visible on and offline. In the aftermath of the incident in Valencia, they posted an image on social media of the Real Madrid star wearing a Brazil shirt, accompanied by the message: "Stop looking the other way".
The image is to be blown up and shown in the streets of Madrid and Valencia, cities which Nike themselves have selected. The idea for the campaign came just a few hours after Vinicius' face was torn off a poster advertising the Santiago Bernabeú Tour outside Real Madrid's stadium.
Vini and Nike's broken relationship fixed?
Vinícius is delighted with Nike's involvement, with the ad debuting on its main official account, which has nearly 300 million Instagram followers, rather than on the Nike Football account, which has fewer than 40 million. The post reached record levels of interaction. The brand had been attempting to mend its relationship with the Brazilian star after he had tried to terminate the contract he had signed with them until 2028. A trial was even held in the Netherlands, where the vast majority of sports brands register contracts because of the country's favourable legislations.
Like when he joined Real Madrid, Vinicius signed a contact with Nike as 13-year-old, when he was a promising future star, rather than one of the world's best players. Based on his change of status, the winger felt under-appreciated and deserving of a better deal, in line with the likes of Erling Haaland and Kylian Mbappé, who Nike also sponsor. Improved terms were not forthcoming but the American brand's commitment to fighting racism will certainly have won back some of his affection. And, of course, there has been plenty of that shown to him of late from all four corners of the globe.