Is Sergio Canales available for the Clásico Regio?
Fernando Ortíz gave an update on the fitness of his star signing, who has missed training this week with muscular discomfort.
Two days before the 133rd edition of the Clásico Regiomontano there was good news from within the Monterrey camp. Spanish midfielder Sergio Canales has returned to training and appears to be over the muscular discomfort which made him miss a couple of sessions at the start of the week. Coach Fernando Ortíz is confident that he will able to play the Sultana del Norte's most important game of the campaign.
"Sergio [Canales], joined the group today. He's back to full training and with a chance to start on Saturday. He's fine - I think that any professional player who goes without physical exercise for two or three days, you have to look at how it affects their fitness. With one, two or three days of rest, it's not going to have that much of an influence. He is fine - today, he told me that he does not feel pain, and he is in optimal shape. We'll see how he is tomorrow - that will depend on whether he starts the game or not," the coach explained.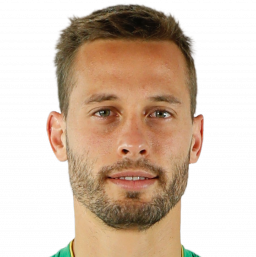 Funes Mori keen to play
Another player who is doubtful for the derby is Rogelio Funes Mori. Tano Ortíz gave an update on the forward, who is evolving well from his fitness problems.
"I was surprised by Rogelio, he's looking very good. He hasn't trained with the group yet, but I have seen him working with the physiotherapists and I have chatted for a little while with him. He really wants to play on Saturday.
"We'll take another look at him tomorrow and see how he is. Maybe we will be able to count on him - I don't know if he will start the game or be on the bench, but he seems fine and I was pleased by some things he told me so maybe I can consider him," the coach added.
Expectation building for the derby
The derby between Tigres and Monterrey takes place on Saturday 23 September 2023, kicking off at 9:05 p.m. local time (11:05 p.m. EDT / 8:05 p.m. PDT) at the Universitario stadium.