Mauro Gerk slams referee for "helping América"
The Querétaro coach felt that Igor Lichnovsky's winner should have been disallowed.
América's 1-2 victory over Querétaro left Mauro Gerk seething. The Gallos Blancos coach held nothing back when he criticized referee Diego Montaño Robles for his performance - and specifically for letting Igor Lichnovsky's late goal stand after a VAR review.
The Chilean, who only joined the Águilas just over a week ago, headed in from a corner to score his first goal for the club in his second game. Robles however, wanted to take a second look at the move as it appeared that Lichnovsky was climbing on Querétaro centre-back Emanuel Gularte. After consulting VAR, the ref considered the goal to be legal which angered the home fans and coach. The result meanwhile leaves América top of the table.
''The journalists who analyzed the move all saw a foul, the referee did not have the guts to call the foul, it's clear," Gerk said afterwards. "Today, I am very angry; América does not need that kind of help to be league leaders or to beat Querétaro. It reflects badly on all of you, the media, if you don't question the ref for what you saw out on the field of play".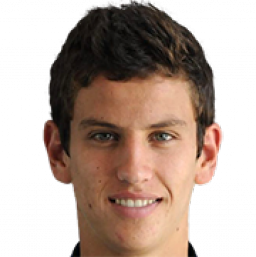 The Argentine coach continued, "Let's start there. The match gave us a lot to analyze - we could have score a second goal but then América had the better of us and pulled a goal back. It bothers me that they [referees] really help América when they don't need it".
Praise for team performance
Gerk did however have positive things to say about his own team and praised the attitude of his players against one of the candidates to win the Liga MX title: "The team made a massive effort. We closed all avenues for them, in the second half we made one mistake, from which they equalized and after that, it was quite an even match," he said.
"América didn't need help to win today. Unfortunately, we know that it's difficult to win when facing these rivals," concluded Mauro. The Águilas top the standings with 17 points and will visit Toluca on Sunday in matchday 9 of the Apertura 2023 while Gerk's team are at home to Cruz Azul.