SAUDI ARABIA
Karim Benzema joins Al Ittihad until 2026
The former Real Madrid striker signs with the current Saudi league champions.
Karim Benzema (35) has officially joined Al Ittihad. The reigning Saudi league have landed the Frenchman after he confirmed his departure from Real Madrid after fourteen years at the Bernabéu.
The agreement with Benzema was swift. Saudi representatives met with the striker and his entourage in Madrid and finalised the lucrative financial offer that will tie Benzema to Al Ittihad until 2026. The Frenchman will play in Saudi Arabia until the age of 38. At Al Ittihad, he will link up with coach Nuno Espírito Santo and will be reunited in the league with his former team-mate Cristiano Ronaldo.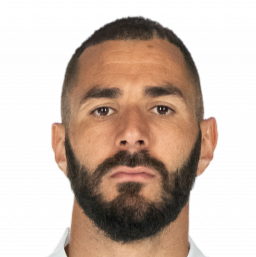 "I wanted to finish up at Madrid, but sometimes life gives you another chance," Benzema said on departure from Real Madrid. The Frenchman will pocket almost €300m over the three seasons at Al Ittihad.
Saudi league growing with star players
Benzema's arrival in Saudi Arabia is a coup for the Saudi league. The intention is to make the Pro League one of the best competitions on the planet. Lionel Messi is the number one target, and they also have their sights on signing N'Golo Kanté, Hakim Ziyech, Sergio Ramos, Andrés Iniesta, Sergio Busquets, Jordi Alba, and Ángel Di María to Saudi clubs.
Benzema's announcement comes just days after the launch of His Royal Highness Crown Prince Mohammed Bin Salman Bin Abdulaziz Al Saud's ambitious project to turn the country's four biggest clubs - Al Itithad, Al Nassr, Al Hilal and Al Ahly - into companies. The four teams will become part of the Saudi Arabian Public Investment Fund, which translates into more financial muscle.