Kroos: "I'm a big fan of Valverde"
The German midfielder, Toni Kroos, was full of praise for his Real Madrid teammate and assures that "if he continues like this I don't know where his limit is".
If there is a footballer at Real Madrid who is in the spotlight for good reason, it is Fede Valverde. The charrúa already has seven goals and two assists and has fully established himself as a player who might well mark an era in Chamartín. The performance of the number 15 has not gone unnoticed by anyone, and even less so by his teammates. Speaking on the podcast 'Einfach mal Luppen', together with his brother, Felix, Toni Kroos has been full of praise of the player who saw the German midfielder as his idol when he was young.
"I remember it was during the 18-19 season tour in the United States. Our physio told me to keep a close eye on [Valverde] because he knew I was his idol. I knew right away what a great guy he was: very quiet and humble, that was what I liked most about him. He didn't act differently because he travelled with us. He gave everything in every training session and had no fear of anything. I was keeping an eye on him both on and off the pitch", confessed the German.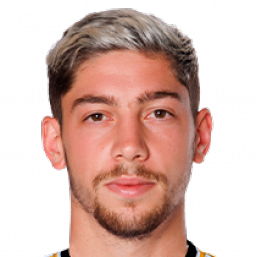 Regarding the Uruguayan's qualities on the grass, Kroos assured that "he is also very fast with the ball at his feet, he has a great eye for a pass and has very good in-game ideas. His shot has always been incredible and now that is being noticed with his goals. He can play more as a winger but also as an 8. I think he will be a world-class player for Madrid for at least the next ten years".
Lastly, regarding the future that the German sees for Valverde, Kroos confesses that "if he continues like this I don't see any limits. He is very, very complete. If he does not see a solution with the ball at some point then he takes it on and goes straight to the opponent's goal. I'm a big fan of Valverde".