LAFC vs LA Galaxy injury report: Who is out for El Tráfico in the conference semifinals?
Both teams have finished a week of practice ahead of the Western Conference semifinal match scheduled to played on Thursday at Banc of California stadium.
The season is on the line for the Los Angeles Football Club and the LA Galaxy as they meet for the second time in play-off history in the Western Conference semifinal at the Banc of California stadium. LAFC will try to avoid the Supporters' Shield curse and they have been preparing mentally and physically for over 10 days for their first play-off game this season for another edition of 'El Tráfico.'
LAFC's injury report
The Los Angeles Football Club have been closely managing the minutes of captain Carlos Vela and in the last game of the regular season he only played 40 minutes in the 1-0 defeat against Nashville SC. The former Mexico international was replaced before the break to manage his minutes ahead of the play-offs and on Tuesday's training session he was doing individual work, which raised the alarm bells regarding his fitness, but head coach Steve Cherundolo gave an update on his status.
"Carlos is doing great and pretty much everyone is on board and ready to go," said Cherundolo after Tuesday's training session which means that everyone from the Los Angeles Football Club is healthy and ready to play on Thursday night against the Los Angeles Galaxy in the conference semifinal.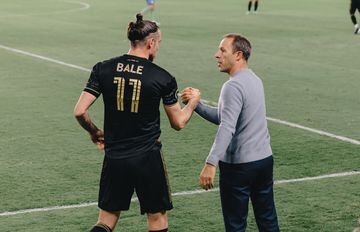 The Galaxy injury report
The most decorated team in Major League Soccer had a short training session on Wednesday and head coach Greg Vanney also confirmed everyone is healthy and ready to go. In theory both head coaches will have their key players available for the most important game of the season so far and in case of a tie at the end of the 90 minutes, they will play extra-time and if no one wins after 120 minutes, it will be decided by penalty kicks.