León release Víctor Dávila, what are his options?
The Chilean striker is on his way out of the club after coach Nicolás Larcamón confirmed that he will not play with the team again.
The transfer market is still active in the Liga MX with clubs continuing to trade with a view to the resumption of the Apertura 2023. On Wednesday, Club León anounced the signing of Nicolás López, who joins with the mission of leading the team's attack. Hi arrivals means that Víctor Dávila will now leave the club with his destiny looking to be outside of Mexican soccer. La Fiera coach Nicolás Larcamón confirmed that the Chilean striker will leave his place to the new arrivals and will not play for the team again.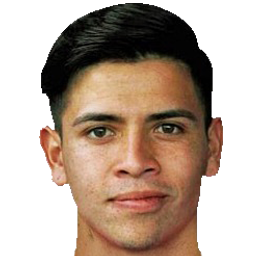 "[Víctor Dávila's situation] is resolved. We hope to have confirmation in the next few hours, but other than that, his situation is not an issue. Obviously, Víctor's future still needs to be defined, but he is no longer registered and will be released so that we can register Nicolás (López)," the coach said at a press conference.
What options does Víctor Dávila have?
A few weeks ago, several Russian clubs expressed an interest in Víctor Dávila. The Chilean's situation is similar to Luis Chávez's - Grupo Pachuca opened the doors for him to leave on payment of his release clause but that has not happened yet.

Víctor Dávila's first option would be with Russian First Division side CSKA Moscow. According to reports from FOX Sports, the striker would have requested an extension until 18 August to pay the exit clause. According to the same source, the figure that the Chilean will have to pay is close to five million euros.
If he does not pay the termination clause to go to Russia, Víctor Dávila could find himself in a difficult situation for the rest of the season. After being released from Club León, he could spend the rest of Apertura 2023 without playing if he doesn't make arrangements with another club. At the moment there seems to be no interest from any club in the Liga MX or abroad.