REAL MADRID
L'Équipe reports Karim Benzema has signed a contract extension with Real Madrid until 2024
According to the media outlet, the striker has already negotiated to extend his current deal for an extra season.
The future of Karim Benzema, one of the many loose ends that Real Madrid has this season, seems to be coming to a close. According to the French newspaper L'Equipe, the former Lyon striker has already agreed with Los Blancos to renew his contract for one more season.
His current deal is set to expire in June of this year but, with this renewal, he will add another year onto the contract, thus reaching 15 seasons with the club.
Madrid continue their veteran contract policy
Real Madrid's policy with their older players is always the same: to review their contracts at the end of each season and make a decision based on the player's performance and position on his future. This is how things have proceeded, for example, with Luka Modric. The Croatian, along with Nacho, Kroos, Asensio and Ceballos, will finish their contract at the end of the season. However, their renewals have not been sorted as of yet.
Benzema, the current Ballon d'Or holder and a player who has already announced his retirement from the French National Team after the World Cup in Qatar, has scored 18 goals and managed five assists in 27 games played as of the date of this article. The French attacker continues to be the leader for Real Madrid in attack and that is why they have awarded him with another year. He will continue to wear the white shirt until he is well into his 36th birthday. All of this will be made official, according to L'Equipe, in the coming weeks.
Want more Spanish football?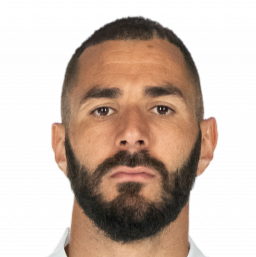 LaLiga Santander 2022/2023
*Data updated to date Mar 15th, 2023