Lewandowski: Mexico opener will set tone for Poland's World Cup
Speaking as he collected the Golden Shoe, striker Robert Lewandowski looked ahead to Poland's opening 2022 World Cup game against Mexico.
Poland captain Robert Lewandowski says his side's World Cup opener against Mexico is crucial, as it is likely to set the tone for the Poles' campaign in Qatar.
Confidence crucial to World Cup run, Lewandowski says
"The first game against Mexico will be really important because the opening match always has a big impact on the mood in and around the team," the Barcelona striker said on Wednesday, as he picked up the Golden Shoe award as the top scorer in European league football in 2021/22.
"Confidence has a big role to play in how the tournament goes. I hope we can beat Mexico - it'd be an important win. But we know it's difficult.
"I hope we're ready to rise to the occasion; I can't wait for the first game."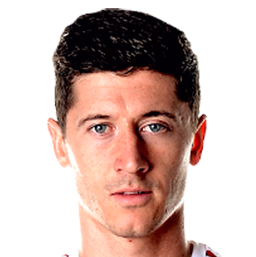 "Argentina are the chief favourites"
Also in Group C with Poland, Mexico and Saudi Arabia are Lionel Messi's Argentina, who are being heavily tipped to lift the country's third world title in Qatar.
"We know Argentina are the chief favourites to win the trophy," Lewandowski said. "It will be a difficult game, but I'm sure we'll be up to the challenge and we're really looking forward to it.
"We'll need to be mindful of the quality of player that Argentina have, but we will be ready and we will fight," he said.
Mexico face Poland at Stadium 974 on Tuesday 22 November at 7pm local time (11am ET).
Video: Lewandowski targeting LaLiga triumph