Lewandowski's interest in MLS
The Polish international and Charlotte FC striker Karol Swiderski maintains that Lewandowski constantly asks him about MLS.
Robert Lewandowski could finish his career in Major League Soccer once his contract is up with FC Barcelona. His Poland teammate and Charlotte FC striker Karol Swiderski said that the 34-year-old has been asking about life in the United States and Major League Soccer.
The captain of Poland joined Barcelona during the summer and his contract expires in 2026, with the option for a further season which suggests that if Lewandowski was keen to move Stateside, his arrivals could coincide with the striker being 37 and finish his playing career and live in the United States.
The US could be Lewandowski's next destination
"Yes, he's asked me sometimes," said Swiderski to MLSsoccer.com. "I'm waiting for this moment, so I hope he will come here, because he's really a legend, [not only] in Poland but even I think in Europe. He's scored many, many goals, so it would be nice to meet him in MLS," he added.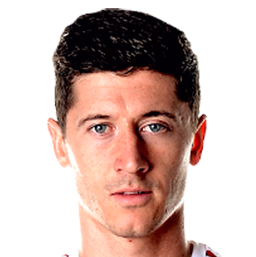 What did Lewandowski say?
"Playing in the USA? I don't know because I don't know what does it mean for me and when," said Lewandowski to CBS Sports when asked about coming to the United States before he left Bayern Munich for Barcelona.
"For sure, I know a lot about the MLS because a few Polish players and also German players was playing there, and they talk to me about the life but also about MLS and they make every year a step up," added the now Barcelona striker.